This is an exciting time to be at BYU. It is the beginning of a new semester, the women's volleyball team is ranked number one, and no one of you is more than a week behind in your classes. If we keep those two things in the same order, we will be doing well this semester. It is also a time when there is much of significance happening in the world and in the Church. The inspired changes in priesthood quorums and the new emphasis on ministering announced at the April general conference provide ample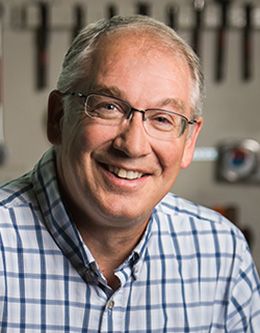 Brothers and sisters, not too many years ago, as an undergraduate student at BYU, I was attending these devotionals with a wonderful young lady I had met in a BYU student ward. Through some investigation, I learned that on certain days, when I was finishing a physics class in the Eyring Science Center, this young lady was also finishing a class in the Spencer W. Kimball Tower. I was careful to make sure that each week we would "coincidentally" meet on the sidewalk of the intersection of these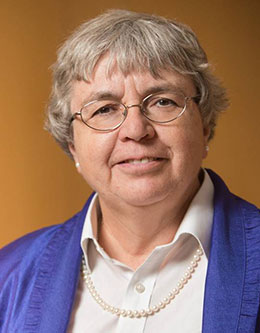 Many years ago, as a high school ­student, I had the opportunity to become acquainted with several Catholic nuns who lived in a convent in my hometown and worked in the nearby Catholic hospital. As their schedules permitted, I often spent time with them, walking in the park or visiting in the parlor of the convent.One afternoon I happened to be talking with Sister Columba. She was a tiny, elderly woman who had been a member of the Irish Army before she became a nun. That day she was sharing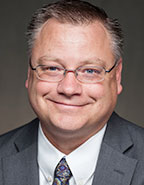 As an anatomy and neuroscience teacher, I have the great privilege to study and teach about one of God's greatest creations: the human body. I marvel every time I listen to a beating heart or watch an electrocardiogram measure a heart's electrical activity. It is remarkable to me to watch skin slowly repair itself following a scratch or to think about where and how memories are stored in the brain.When I was a graduate student, one of my research projects was to study the proteins involved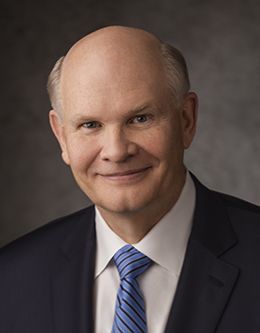 Let me begin by relating an obscure historical event, and then I will draw out some lessons that can be learned from this remote maritime misfortune.In the early seventeenth century, Sweden was a world power. Sweden's king, Gustav II Adolf, commissioned a warship that would be christened the Vasa. The ship represented a substantial outlay of resources, particularly the oak from which the vessel would be built. Oak was so valuable that cutting down an oak tree without authorization was a capital
My dear brothers, sisters, and friends, I am grateful to be with you this afternoon. May I begin by expressing my deep feelings of respect and admiration to all who are graduating today. We are profoundly grateful for your righteous and exemplary lives. For the past several years you have devoted long days and seemingly endless nights studying and preparing, both academically and spiritually, to enter a world that, quite frankly, needs you desperately. By your work and your faith you have qualified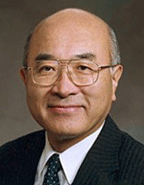 It is a great honor for me to stand before you, my brothers and sisters. As I contemplated what subject I should discuss, rather than academic things, I chose as my theme today "How Do You Open Your Heart to Heaven?" "The Natural Man Is an Enemy to God" When I have traveled around the world, I have observed an increase in the number of people experiencing anxieties, fears, doubts, impatience, indifference, and confusion, even hatred—especially those with very dark feelings, self-pity,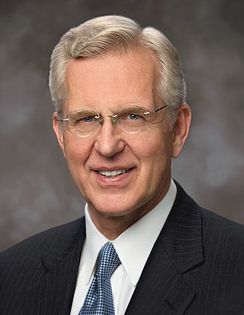 We older adults, including parents and Church leaders and professors and friends, often admonish you to plan for the future. We encourage you to pursue education and vocational training as preparation for life in the years ahead. We urge you to lay a foundation for marriage and family and to act on those plans. We caution you to think of possible consequences down the road when making decisions about what you do today (for example, what you put on the Internet). We counsel you to think about how
In my lab on the ground floor of the Benson Building I have a marvelous piece of instrumentation called an inductively coupled plasma mass spectrometer, or ICP-MS for short. Used properly, it is capable of telling me about the elemental composition of a sample, from the major constituents to the minutest traces of contamination. It is so sensitive that I could take any one of you into the lab, have you stir some clean water with your finger, and then detect traces of uranium that the water has washed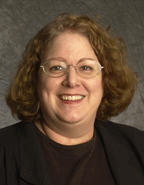 I would like to share with you three experiences in my life that have made me grateful for maps.My first example: When I moved to Provo six years ago, I purchased a home. Although I looked at many homes in the area, I selected one that was somewhat geographically hard to find. I grew up in Salt Lake Valley, where almost the whole valley follows the same east, west, north, and south coordinates first laid out by Brigham Young. No such universal address system exists across Utah Valley. When one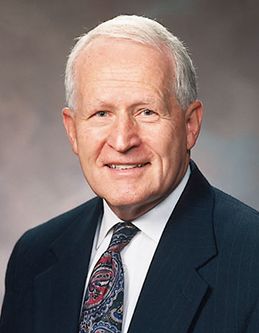 It is a humbling experience for me to be here once again on the beautiful campus of Brigham Young University and to be with President and Sister Bateman, the administrators, faculty, and you wonderful members of the student body.Most of you are still a little too young to appreciate how fast time passes. You know the older I get, the quicker it seems to pass. I am not sure if that's a sign of old age or just the pace of my lifestyle.The story is told of two very elderly ladies who were Read mo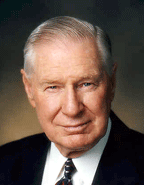 I never come to this pulpit without being subdued and humbled, and I invite your faith and prayers.Some time ago I was walking in the center of Salt Lake City, on my way to City Creek Canyon, where I usually walk every day. A car with an out-of-state license plate was driving by. It pulled over and stopped. The driver asked, "Where is the church of the Mormons?" I assumed that they were thinking of some place or building. I took time to point out the Church Office Building and the Church Read more [...]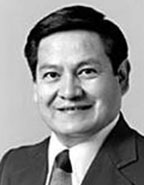 President Holland, faculty members and students, my dear brothers and sisters:First of all, I would like to express my appreciation and gratitude for the privilege and invitation to come down here and talk to the greatest student body in the whole world. Secondly, I would like to express my appreciation and gratitude for the blessing of a great companion. I am grateful that Sister Lee was able to be with us today. I am also proud to have our two oldest boys, Duane and Chad, with us. They're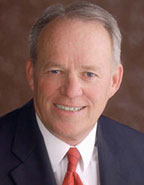 I have spent a lot of pleasant moments in this same auditorium that we're in today as I was here as a student. I also spent some times when I was awake. I remember sitting down on about the sixth row right here fifteen years ago, and I was holding hands with my wife before she was my wife. We left in the middle of that concert and went over to the Wilkinson Center and got engaged. It was very romantic. It was probably the smartest thing I ever did actually, but it wasn't easy. Margaret was a Read mo
I prepared a talk for you which I discarded this morning. You'll have to judge later as to whether I did the right thing. A comment that was made to me by a student here a few weeks ago caused me to reflect and think about something that perhaps I could talk about, and so I'll try to go in that direction and hope for the Spirit of the Lord to guide and inspire me so that I might say the right thing. Reflections on My Own Life I'd like to reflect a little about my own life. I was born and Read more [..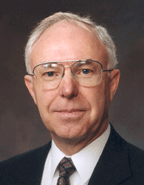 The late Samuel Johnson once said, "There's nothing like an imminent hanging to concentrate the mind upon a single idea!" For the past several weeks my mind has focused upon a central theme which I would like to share with you today. Inasmuch as speakers generally learn more than listeners, I need to improve my life in a number of ways, so I've chosen to speak to the topic "Having a Form of Godliness."Above the desk in my office are a number of photographs which are very significant Read more [...]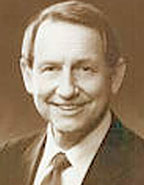 Good morning, my young brothers and sisters. It is always a humbling experience to come to this building, where great attendance is always in evidence—particularly at basketball games. You are always an inspirational sight. I think you scare opposing teams to death, which is to our advantage. But I feel strongly the spirit that emanates from this institution.I bring with me a couple of quotes from President McKay which seems appropriate. He said to a group one time, as he arose to speak, "You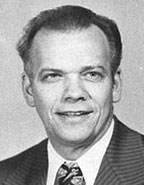 What a wonderful sight you are, my beloved young brothers and sisters. It was just last week I saw about this many assembled in a department store where I was trying to get a Christmas present gift wrapped.I'm thrilled to be here. I hope without offending I can say in all sincerity you're a very favorite audience of mine. I feel of your spirit, I can identify with your greatness, and I'm always pleased to be included here.On behalf of the Church, the Board of Education, the Board of Read more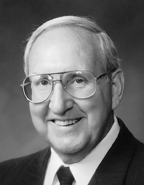 On the way over here I thought of a fellow up in Idaho who moved into a ward. He had a wooden leg from the knee down. No one ever found out how he got this wooden leg or what happened to his own leg. The Saints talked about it a lot, but never to him. Finally, after about three weeks, two or three of the sisters were talking together, and one of them said, "My curiosity just won't let me rest. I've got to ask him how he got his wooden leg. I'm just going to go over and ask him."So when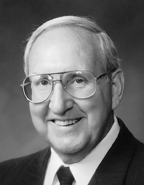 I'm delighted with this experience. When I got home tonight, my young son Lawrence said, "Dad, you know The Wizard of Oz is on at six o'clock, The Ten Commandments is on at eight o'clock, and The Greatest Story Ever Told is on Channel 5. You might not have anyone there." I'm grateful you're here. I told one of our great stake presidents here tonight that even more terrifying than speaking in general conference is to address the Church members of the ten stakes here in the Marriott Center. Well,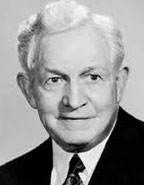 May I say to these students that their presence and especially their inspiring singing add much to the sacredness of this assembly. It is glorious to have several hundred students sing with such spirit and devotion. We are proud of them and of the university from which they come. We appreciate the cooperation of President Wilkinson, members of the faculty, and the students in postponing their regular day's work in school to join in this worship.It is over fifty years since I stood here for Read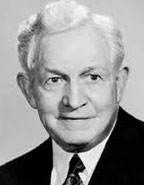 We, as the apostles did long ago, must ask the Lord, "Whither shall we go?" He will guide us in on the path that leads back to our Heavenly Father.Speech highlights:"Spirituality is the highest acquisition of the soul; the supreme, crowning gift that makes man king of all created things. It is consciousness of victory over self, and of communion with the infinite. It is best expressed in doing, not in dreaming. Every noble impulse, every unselfish expression of love, every brave suffering Read mo