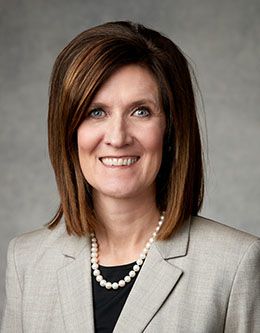 Thank you all for coming. I feel the weight of saying something that will help you this morning. I want to share a message from my heart. I want to tell you some things that have helped me. Let me start with a story.Although I grew up in Provo, right before my junior year of high school, my family moved to Harrisburg, Pennsylvania. President Spencer W. Kimball, the prophet at the time, called my father to serve as a mission president, so my family packed up and off we went.When I moved back
President Samuelson, faculty, and you very extraordinary graduating class: how exciting the day is for each of you. How happy I am to be part of these graduation ceremonies. With fifteen of us rotating this assignment, it is a special thrill to take my turn in offering you my sincere congratulations. From this view I just marvel at the wonderful potential I see in this room and the magnificent opportunities that lie ahead of you.I want to initially direct my remarks to you wonderful parents who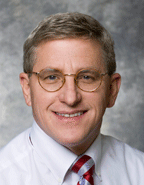 I can remember only one occasion in all the opportunities I've had to speak in which they actually raised the podium before I spoke. I'm reminded of the first talk I ever gave as a member of a stake presidency eleven and a half years ago. I stood up to the podium and then asked the other counselor and the president to stand next to me. They were both over six feet tall, and I'm not quite six feet tall—I'm five foot something. The whole congregation burst out laughing, which is the reaction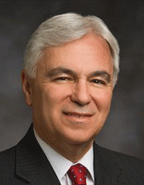 Years ago, while visiting one of our institute buildings, I saw a beautiful painting on the wall. It was of a 16th-century ship with the sails tied to the mast, anchored safely in the harbor. At the bottom of the painting was the inscription "A ship is safe in harbor, but that's not what ships are for."The phrase was in my native tongue of Portuguese. In that language the verb to be has two translations. One translation is the verb ser, and it means something that is fixed or permanent.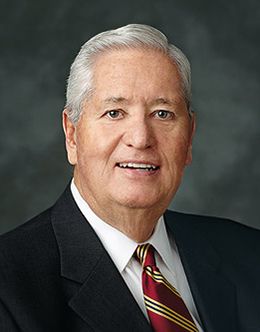 Good morning, my young friends. I hope you have enjoyed your short Thanksgiving break. Sister Burton and I are delighted to be on this beautiful campus with you today. It is always good to be with your marvelous president, President Samuelson; his lovely wife; and members of his administrative team.It is an interesting time to be on campus. The fall semester is soon coming to an end—too soon for those who have procrastinated writing that required term paper or who are substantially behind Read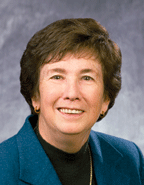 Today is January 8, 2008, and the beginning of a new semester at Brigham Young University. I always look forward to the start of a new year with great anticipation, wondering what the days will bring as the year unfolds. I do know that this beautiful campus will be filled with the excitement and activity that always occur when you are here. Each day can provide experiences that can make your time at BYU the means to achieving your goals and the righteous desires of your hearts.Each of you has Read m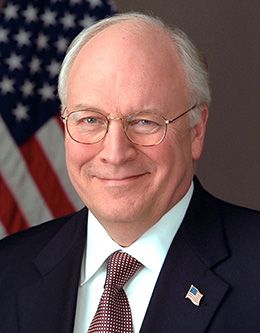 Well, thank you very much, President Hinckley, university trustees, President Samuelson, Congressman Cannon, BYU faculty and staff, distinguished guests, family and friends, members of the class of 2007.Thank you for the warm welcome to Provo, Utah—home to one of the finest universities in the United States of America. I've enjoyed my time here today. I was pleased to meet with the First Presidency. And it's always an honor to be in the company of this university's chairman, a distinguished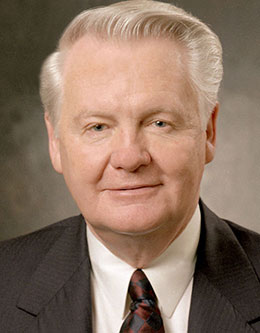 Brothers and sisters, each year I approach this assignment with some apprehension because I believe the Annual University Conference is one of the most important events of the year. It is an opportunity for the faculty, staff, and administration of Brigham Young University to gather together and reset our course, to synchronize our compasses. Since the university's journey began well before we entered the scene and will continue long after we are gone, the directions set in these meetings are critical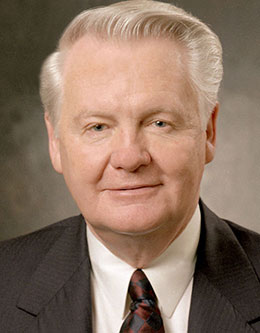 Before I begin the formal part of my talk, I wish to express appreciation to Sister Bateman for the wise counsel given today and for the extraordinary companion she has been to me through four decades. While I have tried to fulfill my dreams, many of which pertained to a temporal setting, she has focused solely on matters of eternal consequence. Her time and energy have been given to supporting a husband, raising children, befriending neighbors, visiting those with special needs, and creating a wonderful,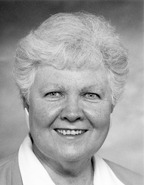 Good morning, my brothers and sisters. Thank you for being here today. I pray that we may share some insights that will lift and encourage our spirits and help us in our pursuit of excellence. My message is based on a statement made by Elder Jeffrey R. Holland back in the fall of 1981, when he stated: "The opportunity of a lifetime has to be taken in the lifetime of the opportunity" ("Virtus et Veritas," in BYU 1981–82 Fireside and Devotional Speeches [Provo: Brigham Young University,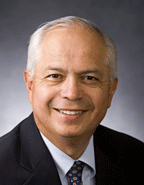 You might think that a person that ran in a recent election for governor and lost would be severely disappointed, but to be here on the BYU campus and a part of the law school faculty has brought great joy and happiness to my wife and me and our family. I am so pleased to be here on campus and to have this opportunity to speak today.I want to speak about facing challenges, about achieving our full potential, and about receiving help from others as we progress along the path of life. I want to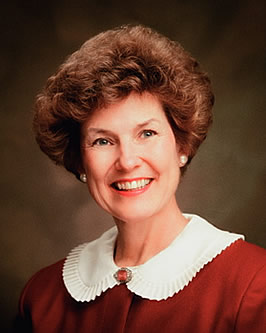 I hope that you, brothers and sisters, recognize that it is not an easy assignment to give the keynote address. But it is wonderful for us to just take time out from the classes you've been attending and gather here together in this wonderful edifice and feel the excitement of what we're about and of this wonderful BYU Education Week.As you are aware, this year's theme is "Education; Unlocking Opportunity," and I've been invited to develop that theme. I know each one of you would Re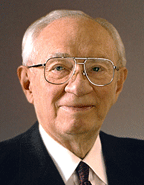 It is a great opportunity and a great privilege to be with you this beautiful morning. I appreciate the effort you have made to gather here. It has been the custom, reaching back many years, for a member of the First Presidency to speak to you at the beginning of a new school year. I would very much like to say something that will be helpful to all, and to this end I have prayed for the direction of the Holy Spirit.I bring you the love and greetings of President Kimball and President Romney. Read more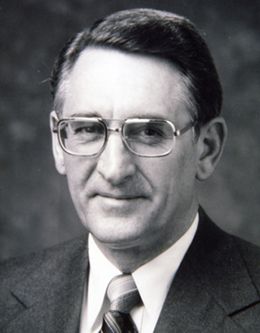 It is reported that the Prophet Joseph Smith said, "I have a greater sense of humility when addressing [young men and women] than in standing before kings and queens." He felt this way, I suspect, because he knew perfectly who they were and what they could become. I share Joseph's feelings, especially today, for I see before me representatives of a rising generation with almost limitless possibilities.I therefore pray humbly that I might be aided by the Holy Spirit in delivering a prepared Read more [.
What a glorious experience it is for me to stand at this pulpit in the presence of so many of God's noble sons and daughters, my brothers and sisters in the gospel of Jesus Christ. I love you dearly! I sense faith and good works in you and face the future with keen anticipation as I contemplate your devotion to righteousness and your desire to serve the Lord and your fellowmen. I hope you draw strength and courage from one another in this setting and in your daily contacts with one another on this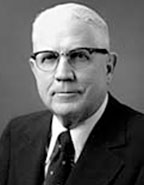 My brothers and sisters, I appreciate very much this great privilege of having some part with you and with the activity of this wonderful University. Not only do I always get a thrill when I come on this campus, but I get a thrill when I even think about the great numbers of you who have this wonderful privilege of coming here and spending part of your lives in studying, thinking, and enjoying the association of each other and the leadership of the wise teachers that you have here. This is a place Read more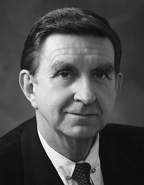 I'm here today physically subdued from an interesting afternoon and evening in swinging an ax and pushing a saw in the snow at Aspen Grove, but I'm built up to an exultation of spirit and emotion through that great experience. David Grayson wrote, "It is not the time of the day nor the turn of the season nor yet the way of the wind that matters most to us, but the ardor and glow we ourselves bring to the fragrant earth. It is a sad thing to reflect that, in a world so overflowing with goodness R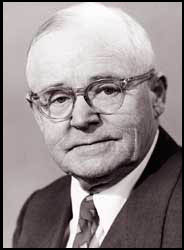 Thomas L. Martin humorously describes the main events of his life and highlights how the hand of the Lord worked to help him reach all his righteous goals. The text for this speech is unavailable. Please see our FAQ page for more information.