A testimony is a witness from the Holy Ghost that something is true. That witness may come in a dramatic way, as we sometimes read about in the scriptures, but usually comes through a quiet assurance—feelings of peace, joy, and love when we pray to God and when we hear or read truth. A testimony may at first be nothing more than a desire to believe, but it has the potential to grow into unshakeable faith as it is strengthened by experience and nurturing.The foundation of testimony for members of The Church of Jesus Christ of Latter-day Saints is the doctrine that Jesus Christ is the Savior of the world. We can receive our own testimonies of His divinity and redemptive role in our lives. We can also receive our own witness of God's love for each of us, the Book of Mormon and other scripture, the calling of prophets and apostles, and the wisdom of the commandments.Testimony grows gradually through conscious work. Study, prayer, and obedience to God's commandments are all important parts of gaining and strengthening a testimony. Our testimonies also grow as we share them with others, for as we teach and testify of eternal truths, we are reminded of them ourselves. A testimony is never completed; it is always growing, maturing, and evolving as we continue to ask questions and deal with doubts.Each devotional given at BYU contains a powerful witness, borne by scholars, professionals, and ecclesiastical leaders alike. These speeches, however, are especially focused on the nature of testimony and how we can each develop and nurture our own unique, personal testimonies. Whether your testimony (or any part of it) is strong, stagnant, or struggling, these talks can help you as you grapple intellectually and spiritually with your faith.
Show More
Show Less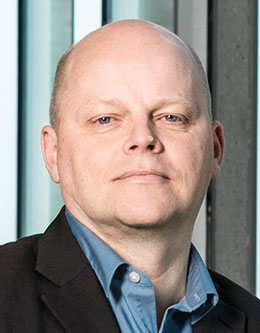 In recent years there have been glowing, breathless reports appearing in the media that speak of a new approach to problem solving. This method promises a competitive edge for businesses, organizations, and governments alike. Innovation consultants use the approach to tease out new ideas, collecting hefty fees in the process. Time magazine, Harvard Business Review, and a new binge-worthy Netflix series all extol its virtues.1 In the corporate boardroom, the CDO, or the chief design officer, has joined the ranks of the CEO and the CFO. Design-driven companies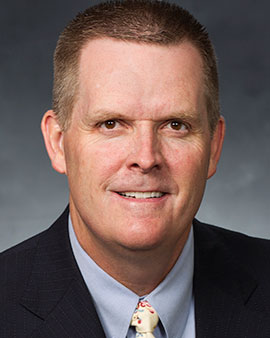 Many who speak at a Brigham Young University devotional make reference to their experiences as students at BYU and the insights they have gained by attending devotionals. I can't do that because I never attended BYU. I am a Utah State University Aggie, and my Aggie blue runs deep. I am a big Cougar fan, but even after twenty years of holding season tickets for BYU basketball and football, I still can't bring myself to sing, "Rise and shout." In those same twenty years I have also attended devotionals as a faculty member and have heard the testimonies of many of my colleagues and felt
Thank you, President Worthen, for the nice introduction. President Worthen mentioned that I graduated from the University of Utah. If that fact troubles any of you because of the long-standing sports rivalry, let me put your mind at ease. I recently received a very nice thank-you note from a graduating student. After saying lots of nice things, he concluded his note by saying, "Despite the fact that you graduated from the U, I think you're a great guy." So don't worry: I am a great guy, and I am thrilled to be here at BYU with so many great students and colleagues. I hope each of you feels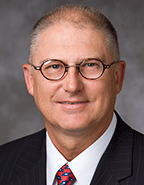 My father was a builder of big buildings, some well known. So when I returned from my two-year mission to Japan and wanted summer work, I ended up forty feet down at the bottom of an air conditioning shaft, stripping forms from freshly poured concrete. My captive coworker, Chuck, made the mistake of asking why I would "waste two valuable years like that." I am sure he had no idea what he was in for, and I unleashed my abundance of missionary zeal. At some point in our discussion I heard a noise overhead and saw the familiar silhouette of my father leaning over the shaft. What he said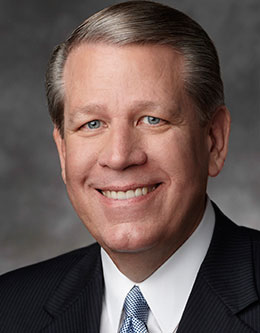 Diane and I are thrilled to be in Provo, where we met 39 years ago. We are always edified by the spirit of BYU. Thank you for your kindness and gracious hospitality and for what you will teach us during our brief time with you. We love and respect President Samuelson, a valued colleague and friend, and his dear Sharon. As we consider the intellectual, leadership, and (most important) spiritual abilities of President Samuelson and those who administratively assist him, we know you are extraordinarily well led at this university. We love BYU. It is a lustrous jewel in the crown of the
Sister Jensen and I are thankful to be here today. We feel a debt of gratitude to the administration, faculty, and staff of this great university. To have studied and taught here are among the great experiences of our lives, and now they are memories we treasure. Three of our four sons and a daughter-in-law are BYU graduates. No one who knows the scriptures, specifically the prophecies concerning the latter days, is surprised by the events in the world. We do live in the perilous, stormy times prophesied (see Matthew 24, 2 Timothy 3:1–7, and D&C 45), and we see the fulfillment of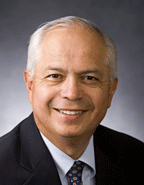 Echo Hawk: that is the English translation of the name given to my great-grandfather, a Pawnee Indian who did not speak English. He was born in the mid-1800s in what is now called Nebraska. Among the Pawnee, the hawk is a symbol of a warrior. My great-grandfather was known for his bravery, but he was also known as a quiet man who did not speak of his own deeds. As members of his tribe spoke of his good deeds, it was like an "echo" from one side of the village to the other. Thus he was named Echo Hawk. According to accounts of the first white men who encountered the Pawnee people, the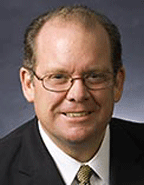 In 2002 my wife and I directed a Study Abroad program to Madrid. As part of the program's activities we organized a trip to Santiago de Compostela in northern Spain. This city became famous in the Middle Ages when it was assumed to be the resting place for the remains of the Apostle James. As a result it flourished as one of Christianity's most-frequented pilgrimage sites. For pilgrims the Santiago trail symbolized every man's search for forgiveness, identity, and purpose. Because of these strong spiritual corollaries, we felt that it would be good for the students to experience a four-kilo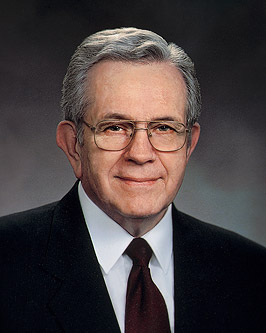 I asked our records department to tell me how many college-age youth we have in the Church. They responded 1,974,001. Good, I thought, I will speak to the one. You may be here in this congregation or somewhere in any one of 170 countries. You, the one of nearly two million, are in the early morning of your life, while I am in the late evening of mine. My college life began at Weber College, then a very small junior college. World War II had just ended. Most of the men in our class were recently returned from military service. We were, by and large, more mature than coll
My dear brothers and sisters and fellow students, I am grateful for the opportunity I have to share some of your time today. I realize that with final exams just around the corner you could have chosen to use this hour for other purposes. Yet you have come to the devotional to listen and continue your education in another way. Congratulations for being here and for balancing your college experience with other important activities. As you prepare for finals and wade through the stress and tension that often accompany such preparation, I remind you that the hard work you are now doing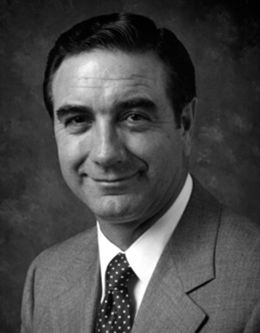 Thank you for your attendance today and for the Spirit you bring and for the faith in my behalf. I need that so very much. Well, you look good to me! Each speaker who addresses the student body must wonder who he's really speaking to. Who of us could predict what you will have become 10 or 20 years from now? Each of you will be famous to somebody. I heard Dr. Clayton Christensen of the Harvard Business School, one of the world's leading business strategists, speak at the BYU forum. He was graduated from this university, and how could he dream then of the prestigious accomplishments that he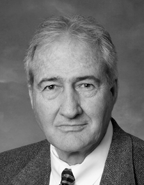 In 1962 a 17-year-old entered BYU as a freshman. He anticipated majoring in architecture or engineering—something important—but he had almost no idea of what awaited him because no one in his family, or, for the most part, his extended family, had ever attended college. How different the subsequent decades became because of his decision a few months earlier to resign an appointment to the Air Force Academy and attend BYU instead. As is so often the case when students work through the process of selecting a major—or having it select them—his area of study interest shifted. Involvement in the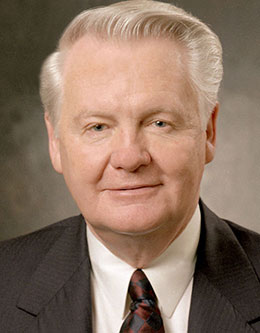 A few weeks ago I spoke with a recent Brigham Young University graduate in New York City. During the conversation I detected a slight accent. I asked the young man if he was from another country. He said his homeland was Brazil, where he had spent the first 23 years of his life. Since few foreign converts are financially able or academically prepared to attend the university, I asked if he was a second- or third-generation member. "No!" he responded. "I was a convert at age 17." I then asked, "How much education did you have at the time of your conversion?" His answer,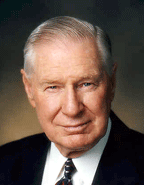 It is a pleasure to be with all of you special young people this evening. I feel deeply my responsibility to teach you sacred things. I appreciate the fact that as I teach you, I am standing on holy ground. I am well aware that the world in which you live will be vastly different from the one I have known. Values have changed. Basic decency and respect for good things are eroding. A moral blackness is settling in. You are in many ways the hope of the future, and I remind you that valuable diamonds shine better against a dark background. For you outstanding young men and women there i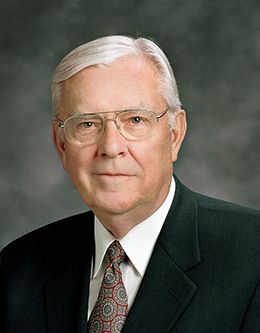 This is a wonderful time to be a student at Brigham Young University—no matter what Sports Illustrated says. In fact, it's a wonderful time to be a college student anywhere. I am so impressed with the opportunities and privileges that are yours as young adult members of the Church. Never before have young people had so many options available to them, whether you're talking about worldwide travel, higher education, or the opportunity to render meaningful and life-changing service to others. As freedom continues to spread throughout the world and the message of the restoration o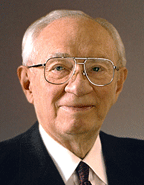 It is always a wonderful thing to meet with university students. You are young and ambitious and bright. You are looking ahead rather than looking back. You are struggling to prepare yourselves to find "a place in the sun." Some of you are married, and I hope it is all you dreamed it would be. Others of you, most of you, are looking in the direction of marriage. You are sparring around trying to be attractive to some young man or some young woman, whichever the case may be. You are dreaming of happy and enduring relationships to come—although there is very little time to dream while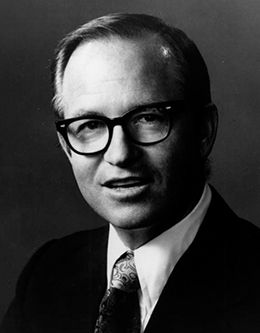 For where a testament is, there must also of necessity be the death of the testator. For a testament is of force after men are dead: otherwise it is of no strength at all while the testator liveth. [Hebrews 9:16, 17] Elder Bruce R. McConkie's life was a testament, which is to say his life was an expression of his conviction of Christ as well as a tangible proof of the reality of Christ. Rarely has a man's life been so completely intertwined with his powerful message that his death, though natural, almost seemed to seal that testimony with his blood. The testator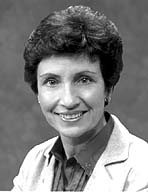 It is an honor for me to be with you today. Although I didn't attend the Y, I have great pride in this university. I am proud of what you accomplish. I am impressed by your spirit and your enthusiasm and your unity. I hope that you take advantage of every moment that you are here. Take advantage of every opportunity before it is finished because this is a great university. I feel it is a great responsibility to offer some thoughts to keynote the women's conference that will be held this week. The interesting theme taken from the Fellowship of the Ring by J. R. R. Tolkie
I thought perhaps we'd have four or five people here this morning and we could have a friendly little fireside chat. I would still very much like to do that in spirit, but obviously our numbers will not allow us to get very chummy. We are delighted to have you here, and I say we meaning not only the whole university family, but I specifically include my wife Pat, who is here with me. I'd like her to stand and be acknowledged if she would. You'll feel a lot better about me having met her. I have to tell you a bit about how this assignment came to me (as I hear the Continuing Ed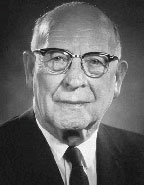 I first greet all of you and tell you how honored I feel to be invited to address you this morning, and how surprised I am to see so many of you here. I thought that you would be on the way to Jerusalem with the President of the Church; he is on his way over there to dedicate the Orson Hyde Memorial Gardens. I have a great interest in what is going on over there because I was appointed president of the Orson Hyde Foundation, although I am not a relative but simply have a great love for the people of Israel. And I have a deep feeling of gratitude in my heart for the twenty-five thousand peop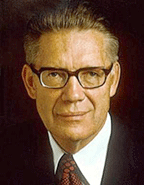 I have prayed and pondered earnestly to learn what the Lord wants me to say on this occasion. In the early hours of the morning, as I tossed and turned in bed and kept my wife awake, I concluded upon a subject. I shall talk, if I am properly guided by the Spirit, about what I consider in some respects to be the third greatest miracle that has ever occurred in all eternity. This miracle is of such a nature and of such moment that its accomplishment was attended by a heavenly choir, who sang, "Glory to God in the highest, and on earth peace, good will toward men" (Luke 2:14). It was attended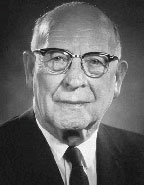 I feel greatly honored, brothers and sisters, in the invitation to speak to you here today. As I came into the building, I said to Brother Peterson, "It scares you just to look at the building." Then to think that you have to talk to all these wonderful young people. We're so proud of this university—your president, the faculty, and you young people that help to make it what it is; and of course the campus is wonderful, but that isn't what really counts. As far as the Church is concerned, you know we could get our academic training through our taxes without having to maintain this instituti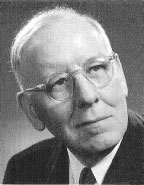 We should build our testimonies and lives on the foundation of revealed truth that teaches us about the nature of God and His relationship to us. The text for this speech is unavailable. Please see our FAQ page for more information.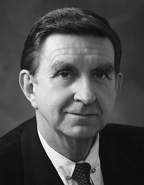 I would like to express my appreciation for this occasion and for being here at the same time that this large and very impressively young and healthy group of MIA athletes is with us. I think perhaps my two distinctions as a General Authority are, first, my age, about which I have yet been able to do little except be patient, and, second, the fact that I once played on an M-Men championship ball team. That was an important and delightful and now happily remembered experience. I want to pay proper obeisance to the faculty in front of me. Usually they are less available for sigh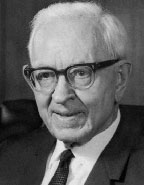 The law of divine witnesses adds credibility and power to the testimony of Joseph Smith regarding the Book of Mormon and the restoration of the priesthood. It is our responsibility to study and seek out a testimony of this work so that we can add our own witnesses to theirs. The text for this speech is unavailable. Please see our FAQ page for more information.