Gratitude is the feeling that prompts us to say "thank-you"—both to God and to others—for the things that make us happy and make us better. We feel gratitude for the people we love, the earth we live in, our bodies, our talents, things we enjoy, and so much more.

However, gratitude is more than a feeling; it's a choice and a mindset. Having a grateful attitude allows us to be happy not only during good times but all the time. We can choose to find the positive in people and situations around us rather than to let life's difficulties drag us down.

Gratitude grows as it is expressed. By expressing our gratitude to others for their help and kindness, we give them the joy of being appreciated and we increase our own ability to recognize our blessings. Most important, we ought to give thanks to God for all that we have, because we recognize that, ultimately, everything good in our lives is because of Him. Just as our appreciation for each other is felt more deeply when it is accompanied by action, our prayers of thanks to God mean more when we strive to keep His commandments and serve others.

Cultivating an attitude of gratitude is a process. It requires humility to acknowledge others' roles in our success and to attribute our blessings to God. It also requires conscious focus to be grateful in times of difficulty. These BYU devotionals help us understand the benefits of a grateful heart as well as the dangers of an ungrateful one. They offer ideas of how we can develop greater gratitude. The speakers' own expressions of gratitude for blessings, experiences, opportunities, and even challenges are humbling and inspiring. Their words will encourage you to "count your many blessings" (Hymns, no. 241).
Show More
Show Less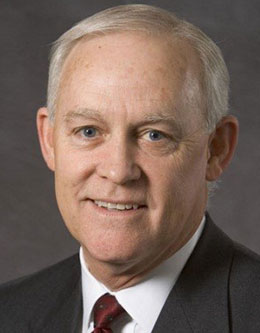 Last October I was assigned to speak in ­general conference. I decided to speak about perfecting our lives so that we could eventually become like our Father in Heaven. In my talk I invited the Saints to participate in a spiritual exercise. I suggested that members take the time to humbly ask the Lord the question "What lack I yet?" and then wait for a prompting from the Holy Ghost. In the weeks that followed, as I visited stakes around the Church, members came up to me and said, "Elder Lawrence, Rea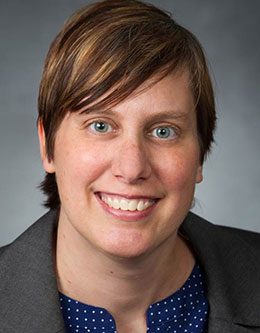 As a young girl, one of my favorite Primary songs was "My Heavenly Father Loves Me" (Children's Songbook, 228) because I could imagine all of the beautiful creations of God in that song—"hear[ing] the song of a bird," "look[ing] at the blue . . . sky," having eyes to "see The color of butterfly wings," and feeling "the wind as it rushes by." Throughout my life I have lived in and traveled to places that have allowed me to experience different beauties of the earth, including Read more [...]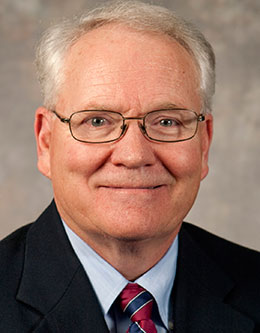 Gratitude unlocks the fullness of life. It turns what we have into enough, and more. It turns denial into acceptance, chaos to order, confusion to clarity. It can turn a meal into a feast, a house into a home, a stranger into a friend. . . . Gratitude makes sense of our past, brings peace for today, and creates a vision for tomorrow.1 President Samuelson, members of the administration, students, and faculty, I appreciate the opportunity of being with you today. I am especially grateful to have Read
In June 1831 the Lord commanded the Prophet Joseph Smith to travel to Missouri. The Prophet records, On the 19th of June, . . . I started from Kirtland, Ohio, for the land of Missouri, agreeable to the commandment before received, wherein it was promised that if we were faithful, the land of our inheritance, even the place for the city of the New Jerusalem, should be revealed.1 The group travelled about 870 miles—500 of it on foot. I'm not sure about you, but the last time I walked 500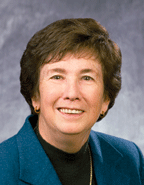 It has been my honor and privilege to greet several thousands of scholars such as you who have come to pursue an education at Brigham Young University. I love the excitement and energy you bring to campus when you are here. So, whether you are a returning BYU student, one who is transferring from another institution, or a new student who is beginning your experience here, welcome to fall semester 2010. I am grateful for the opportunity I have to associate with you during your days on this campus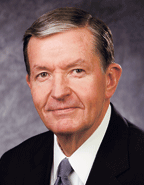 Graduates and families, honored guests, brothers, sisters, and friends, it is my happy responsibility and privilege to express again our warm welcome to you on this very significant day in your lives and in the history of Brigham Young University. We appreciate your patience and persistence. Your devotion to the cause and the occasion that brings us together is commendable. For all of these things, and especially for the accomplishments of those of you being recognized, I offer our profound congratulations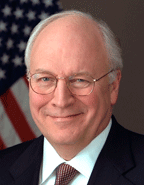 Well, thank you very much, President Hinckley, university trustees, President Samuelson, Congressman Cannon, BYU faculty and staff, distinguished guests, family and friends, members of the class of 2007. Thank you for the warm welcome to Provo, Utah—home to one of the finest universities in the United States of America. I've enjoyed my time here today. I was pleased to meet with the First Presidency. And it's always an honor to be in the company of this university's chairman, a distinguished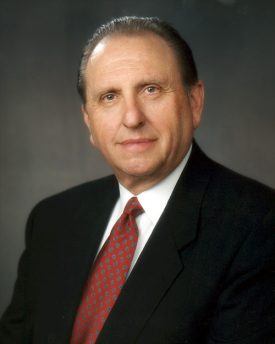 Spring has come to the valleys of our beautiful state of Utah. Lawns are turning a verdant green; the azure blue sky, punctuated with billowy white clouds, signals that the long days of winter are past; and a new season blossoms forth in beauty. As you have contemplated this season, you may have heaved a mighty sigh of relief and exclaimed, "Commencement day is near! I made it!" Suddenly a more pensive mood prevails, and you realize you are closing an important chapter of your life. Friendly Read m
I love to be among the youth of the Church. I love your energy, your optimism, your faith. I have heard others say they always feel younger when they spend time with young people. This has always been my experience. It is good to be here today. I felt a certain thrill as I watched you enter this great Marriott Center. I noticed the beautiful smiling faces, the well-kept hair, the appropriate dress. I thank you for being here today. Think for a moment, if you will, of someone you know who is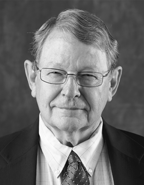 It is common for faculty who occupy this pulpit to integrate insights obtained from their academic disciplines into their devotional talks. However, I am at a distinct disadvantage: I am an economist. In spite of these trepidations, I will on occasion resort to personal experiences and observations, a few of which are colored by my chosen academic field. However, you shouldn't expect much. An old joke goes like this: "There are three kinds of economists: those who can count and those who can't." Read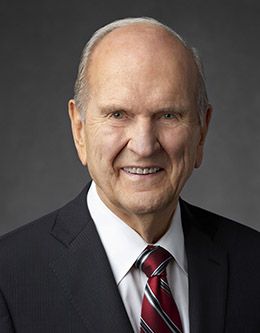 Elder Eyring, President Bateman, family, faculty, friends, and fellow students, Sister Nelson and I are delighted to be with you. We are pleased to see so many here to enjoy an opportunity to learn together. "The glory of God is intelligence,"1 and you confirm that fact. You look glorious to me! I bring greetings from President Gordon B. Hinckley, his counselors, and my associates of the Quorum of the Twelve Apostles. We thank you for your faith and devotion. We are grateful for your desire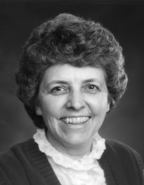 I pray that the Holy Ghost will help us receive what we need this morning—that both your prayers and mine will be answered. I want to begin by sharing a little story I first read many years ago: Two little children were put early to bed on a winter's night, for the fire had gone out, and the cold was pouring in at the many cracks of their frail shanty. The mother strove to eke out the scantiness of the bed-covering by placing clean boards over the children. A pair of bright eyes shone Rea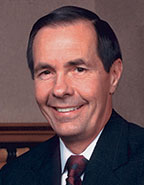 There is a story, probably apocryphal, of an aging widow who eked out a meager living by selling soft pretzels on a busy city street corner for fifty cents apiece. Each morning a businessman passed her corner on his way to work. He had no taste for pretzels, but he wanted to help the person who sold them, so each morning he would give her the fifty cents and not take a pretzel. One morning, after the man had performed the daily ritual and was walking away, the woman called him back. He said, "I Read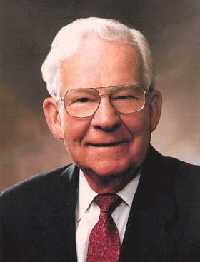 Thank you, President Seamons. Today I hope my message will bring new consideration and meaning to those two important words thank you. Frankly, over the years I have been troubled by the admonition contained in D&C 98:1: "Verily I say unto you my friends, fear not, let your hearts be comforted; yea, rejoice evermore, and in everything give thanks" (emphasis added). My inability to give thanks in all things, particularly those events or occasions that have caused disappointment, delay, Read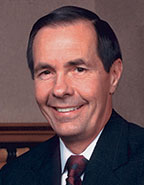 Like you, I rejoice at the beginning of this school year. From the time I began the first grade (Arizona didn't have kindergarten in those days), late August and early September have always been among my favorite times of year, precisely because that is when school starts. Every year since that time, I have always felt the same way, and I feel it in even extra measure this year because for me, as for almost 5,000 of you, the fall of 1989 marks a new chapter in my own educational experience. I have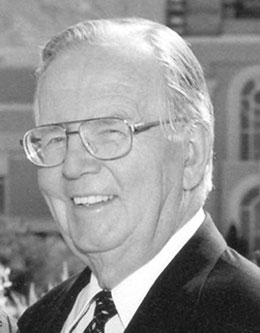 Witness to Our Thankfulness In an essay called "The Art of Living," Wilfred Peterson has written: The art of thanksgiving is thanks-living. It is gratitude in action. . . . It is thanking God for the gift of life by living it triumphantly. . . . It is thanking God for opportunities by accepting them as a challenge to achievement. . . . It is thanking God for inspiration by living to be an inspiration to others. . . . It is adding to your prayers of thanksgiving, acts of thanks-living. Read

Several years ago a close friend wrote a provocative little book that she entitled What Think You of Christmas? With all due credit to my friend, I'd like to pose the question to you: "What think you of Thanksgiving?" Is Thanksgiving celebrated in your home as a significant religious holiday, or is it a day filled with food, football, and plans to begin really serious Christmas shopping? It is symptomatic of our time that Thanksgiving has lost much of its spiritual flavor. The same Read more [.
A special day set aside for thanksgiving seems very appropriate, although we should always be thankful for our blessings. The Lord suggests—even more than suggests, He commands—that we should be thankful for all things. For example, in a modern revelation reiterating in our day some of the basic commandments given through Moses, we read, "Thou shalt thank the Lord thy God in all things" (D&C 59:7). A few verses later in the same section, after counsel on fasting and prayer, a reward for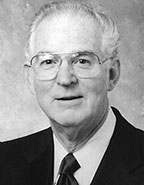 My dear brothers and sisters. I am very grateful for the privilege accorded me to address you on the eve of the important Thanksgiving recognition we give to this Thursday's holiday. I am confident that I am the most blessed of you all, as I have been privileged to be a member of the administrative staff of BYU for the past thirty years. It has brought important and special responsibilities to me and my family. In carrying them through, we have been blessed in many ways. To be closely associated Read more
Because I am giving my talk this morning in a, for me, foreign language, I frequently, in the preparation of it, had to look up in the dictionary the true meaning or even the right pronunciation of English words. Devotional I understand that this meeting is customarily called a "devotional." Brother Bruce Olsen, assistant to the president for University Relations, wrote in his invitational letter about a Devotional Assembly (with a capital D and a capital A, probably to stress the great importance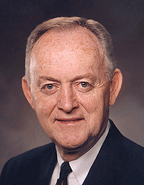 It is with a sense of thanksgiving that I acknowledge the privilege of being a part of this great university. I feel deeply that all of us associated with BYU—as students, as faculty, as staff, and as administrators—are blessed with special privileges, and those privileges carry with them special responsibilities. May I share with you a privilege I enjoyed late last Saturday afternoon. Far more impressive than anything I observed in a very impressive football game between BYU and the University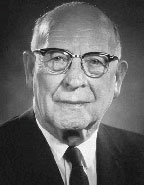 I greet each one of you individually and feel proud to think that you would have enough interest to come here to this devotional and listen to the oldest living General Authority of the Church. I have outlived them all by many years. I enjoyed the opening prayer, the beautiful music of the choir, the introduction given by your wonderful president, and your presence here this morning. What a beautiful day. What a glorious opportunity to be able to meet and worship in the name of the Lord, our God. I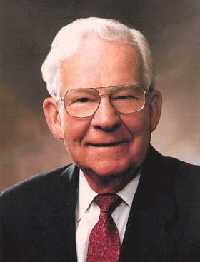 President Oaks, students, faculty members, leaders of this great administration, and special guests, I appreciate very much the opportunity of being with you today and having this association. I would like to emphasize the word appreciate because I hope to draw your attention to that vital subject as we go forward. As I look at these missionaries visiting with us today from the Language Training Mission and at the thousands of returned missionaries in this devotional, together with others who
President Oaks, my fellow colleagues, students of Brigham Young University, they say that confession is good for the soul. I don't know what the state of my soul is, but I'm confessing that this frightens me. My students should gain some feeling of security that even the old man can get into trouble! As I've been preparing to respond to this invitation to speak, finding it difficult to reach a decision about what I should say, I was reminded of some lines by the great East Indian poet Tagor.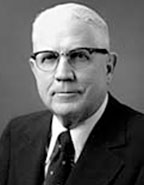 We have an interesting custom among us in which we set aside special days to think about special things. We set aside the second Sunday in May as Mother's Day, and on this day we let our minds reach up and try and understand the purposes for which this day was set apart. We set apart the third Sunday in June as Father's Day for the same reason. Someone has said that the human mind has some of the qualities of the tendrils of a climbing vine. It tends to attach itself and draw itself upward Read more [..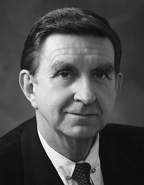 I'm here today physically subdued from an interesting afternoon and evening in swinging an ax and pushing a saw in the snow at Aspen Grove, but I'm built up to an exultation of spirit and emotion through that great experience. David Grayson wrote, "It is not the time of the day nor the turn of the season nor yet the way of the wind that matters most to us, but the ardor and glow we ourselves bring to the fragrant earth. It is a sad thing to reflect that, in a world so overflowing with goodness R