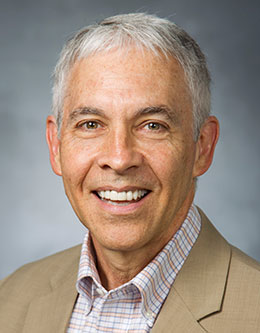 It may not surprise you, but I want to declare at the outset that I have been multiply blessed. I want to initially mention an important blessing—this university—and then I would like to dwell on a forty-one-year blessing—my marriage. Those who have received this award in past years have stood here to express their gratitude to BYU, but I feel especially blessed in receiving this award as a non-Mormon. This university has insisted on valuing me regardless of my religious minority status. I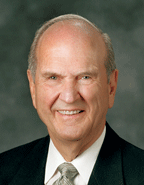 Thank you, President Worthen, for your gracious introduction. Wendy and I are grateful for the privilege of being here on this significant occasion. I bring love and greetings from President Thomas S. Monson, President Henry B. Eyring, President Dieter F. Uchtdorf, my beloved Brethren of the Quorum of the Twelve Apostles, and members of the board of trustees. We are grateful for President Kevin J Worthen and President Cecil O. Samuelson, who have presided over the studies of this graduating class.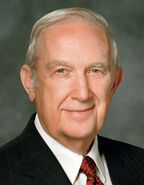 I have prayerfully prepared a message designed to bring you peace and happiness in a troubled world. I know that the truths it contains provide solutions because my precious wife, Jeanene, and I have proven their worth in our own lives. For you to obtain the maximum benefit from our time together, I suggest that you carefully write down any impressions that come to you. They are personalized messages from the Lord sent through the Holy Ghost for your guidance. Temple Ordinances Strengthen the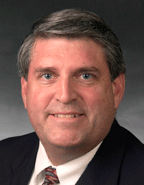 When couples get married, their love is deep, and they joyfully anticipate the prospect of spending the eternities together. They enjoy having endless talks, going for long walks, and spending time together. It is a wonderful feeling being with someone you love so deeply. Unfortunately, for many couples the bliss of deep love and immensely satisfying companionship that was present when they first got married doesn't last. Long talks become replaced with frequent arguments, and when not spent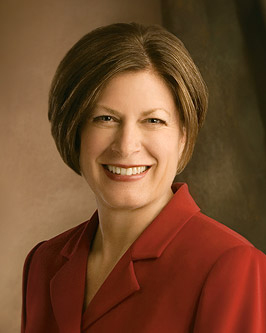 What a privilege it is to speak to you, a royal generation, who were chosen before the foundation of the world to come forth at this time to do an important work. I have met many of you during my service in the Church, and I have been impressed by your brightness and goodness. I can picture you now in your gatherings all over the world, from the United States, Mexico, Brazil, and other countries in South America to the Philippines, Japan, Korea, and many European countries. I have even seen you arrive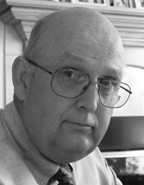 The topic I selected to discuss this morning was motivated by a research report I read last summer. A study of young women attending colleges and universities across the United States reported that dating has disappeared from campus, and young women have been left to wander in a social wilderness in their search for Mr. Right. The vast majority of the young women interviewed stated that marriage is a "very important" goal for them. In addition, a majority indicated they hoped to find Mr. Right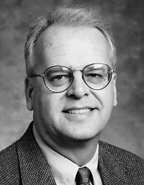 In January of 1972, after eating at a nice restaurant and attending the Osmonds in concert, I asked my wife to marry me. She said, "No." A little over a month later, as I was walking her home from Church, she said, "Well, are you going to marry me or am I going to have to get a job?" I wisely agreed to marry her. She had, very sensibly, not accepted my invitation too quickly and been careful to make sure she had chosen the right man. She understood President Gordon B. Hinckley's counsel:
I am delighted to be with you the day after Valentine's Day and the day before Sister Holland's birthday. Guess what is on my mind! Guess what I am going to talk about! Yes, I am going to talk about love, because Shakespeare made me do it. You see, it is the fifteenth of February. If it were the fifteenth of March, it would be the ides of March. And everybody remembers what Brutus did to Julius Caesar on the ides of March—and it befell Mark Antony to get back at Brutus in the great funeral Read mor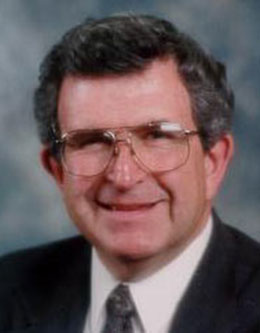 I am honored to be here today, brothers and sisters, to give this devotional address. Brother Fred Skousen contacted me in the middle of June and asked me if I would be a devotional speaker. I told him I would be honored to do so, and we talked about topics. I said that I had a real concern about what is happening to marriage in America and that I would like to come and talk about that and why we all need to become involved—not only concerning families, which we talk a lot about nationwide, but Rea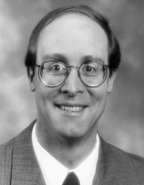 My address today is related to the topic of strengthening marriages and families. It's a topic I'm generally comfortable with. But I'm not comfortable—and not just because I feel inadequate to address this audience. Family has been a popular topic for speeches on this campus recently. Both President Bateman and Elder Eyring have recently addressed us on the topic of "The Family: A Proclamation to the World" (Ensign, November 1995, p. 102). A handful of other General Authority speakers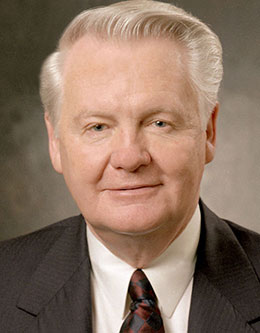 Almost three years ago in a Saturday evening session of a stake conference in New York, I listened intently to a young Hispanic sister bear her testimony. As a recent convert she bore witness of the promptings and feelings that occurred during her conversion. She stated: When the missionaries knocked on my door, I saw the smiles on their faces and felt the firm grip of their handshakes. They said they had a message that would bring happiness into my life. At the conclusion of the first lesson Read m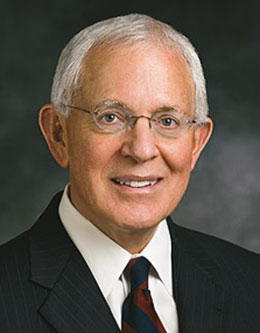 My wife and I, brothers and sisters, are very grateful to be here this evening. We are honored–especially honored to have a goodly number of our family here. It is a wonderful thing in life when children begin to eclipse their parents, and we sure feel that way about our children. Before we came here tonight we had a reception with a number of the men and women who serve as leaders in your stakes here at BYU. I was touched by their quality and goodness, and I hope you realize that there are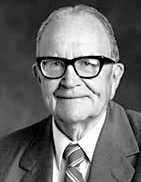 The Great Love Story From my point of view, one of the greatest love stories of all time has never been recognized as such even though it is filled with romance. In fact, when you first read the story, you would probably not recognize it as a love story at all. The reason we pass over this story so easily is that in order for us to recognize love, we must first have a great understanding in our own hearts of what love really is. Love is a peculiar attribute. It very seldom appears suddenly like Read mo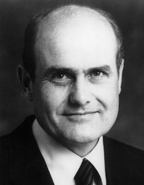 My dear brothers and sisters, I am coming to you today in a very contrite, humble spirit as I am feeling I should address you with some matters of a more delicate nature but which, in my estimation, are of basic importance. I hope that I will be capable of expressing my feelings without being misunderstood—knowing that this can easily happen as I am not expressing myself in my native language. Something of More Importance Some time ago, when I was living in the mission field, the missionaries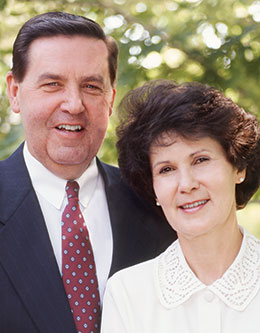 Jeff: Each time we have given an address to this student body, we have started off with a moment or two together, usually including a couple of jokes about my father-in-law. Then we have each presented individual messages. Today we are going to do something a little different—we are both going to stay up here because our message today is a shared one. What you see is what you get—the two of us—"The Pat and Jeff Show." Indeed, we have tentatively entitled our remarks "Some Things We Have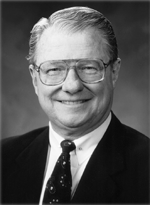 I come to you concerned and somewhat troubled. My comments this evening are directed to those of you who will dedicate an important part of your earthly lives to making your eventual eternal marriages succeed. The emotions I feel are the deepest love and respect for you and the excitement for your futures as someday you will sit where we now sit and speak where we now speak and lead in areas where we have led, but in many areas where we have not yet led. There is a tendency in life, brothers and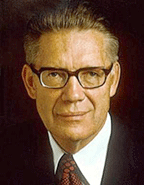 I stand before you tonight in the spirit of this musical number, "I Need Thee Every Hour," and hope and pray and desire that I may be given utterance by the power of the Spirit so that I may say those things that will please the Lord, that will be the things he would say if he personally were addressing this great congregation at this hour. When I consulted with Brother Lorin Wheelwright, he told me that it would be most appropriate if I spoke on a Thanksgiving theme, since it would fit in well Read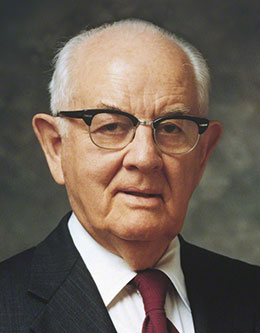 My beloved brothers and sisters: This is an overwhelming situation. I was born in Salt Lake City, but I grew up in Thatcher, Arizona, a great and important place that few of you know about. Many things happened in that little town. We went through the usual, normal experiences. We had the Fourth of July celebrations; we had contests; we had school activities; we had everything that is available in a town of that size. It was a glorious life. Many wonderful young people were my companions. I was Re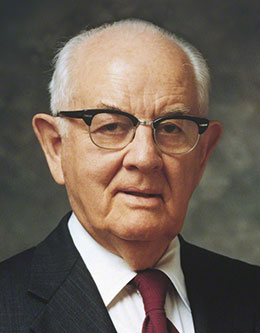 My beloved brothers and sisters of the ten stakes on the Brigham Young University campus, the song that was just sung by the choir so beautifully is my favorite, and I feel tonight that "I need thee every hour, most gracious Lord." This is a most inspiring group of people, and I would say to you—as you know already—that the eyes of the world are upon you, the students of Brigham Young University. As I've come to talk to you tonight, I have come not to entertain you—there are others to Read more [..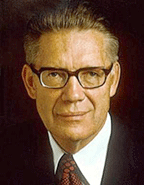 I've been many places with my wife when, as we have met members of the Church, stake presidencies, high councils, and the like, they've said to me: "We're surely glad to meet you, Brother McConkie, and we're most pleased to have Sister Smith with us." I've assured her that that was all right with me, as long as they didn't call me Brother Smith. And now that's happened.* I've sought the Lord diligently, as is my custom, to be guided and directed this morning in what ought to Read more [...]