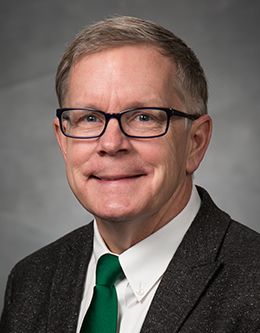 I have a confession. I have been wondering whether I should admit this to such a large crowd, but here we go. My confession is that I love mathematics! I know that for some of you, the word math brings a flood of bad memories. So before people get up to leave, let me share with you a different way to see math. Seeing Beauty Unfortunately, many people have the mistaken idea that math is just a set of rules and calculations. That is not mathematics. My family and I love the NCAA March Madness
In 1962, Thomas Kuhn published a book, The Structure of Scientific Revolutions, in which he set forth his view that development in scientific knowledge did not progress in a linear, continuous fashion but rather through periodic radical changes in the framework through which scientific questions are considered. Kuhn called these radical changes "paradigm shifts."1 While the validity of Kuhn's theory has been extensively debated in the last fifty years, there is little dispute that his book Read more [...
Graduation is a time for celebration. It is also a time for calibration. We therefore look backward and forward. We recognize and applaud the past accomplishments of the nearly 6,000 of you who will be awarded degrees this day. At the same time, we encourage you to consider the future and where you are headed. As you focus on both the things that have happened in the past and the choices you face in the future, it is important that you consider both from an eternal perspective and that you try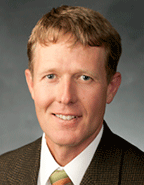 You heard in the introduction that I am a biologist. Not surprisingly, as a young child I had a fascination with catching animals. I went through several phases in this interest. I first fell in love with lizards and toads. I then moved on to turtles and from those to small mammals and birds and fishes. I even had a scorpion phase. That one ended quite abruptly after I caught about a dozen scorpions and brought them into the house. I wanted to preserve them, so I doused them with rubbing alcohol Read more [..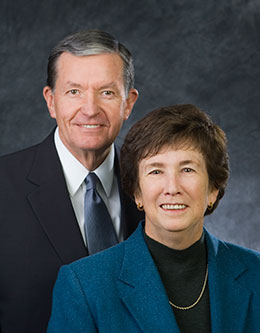 SGS: We are so grateful for the blessing of being with you this morning as we begin winter semester. We like the new beginnings, new routines, and new opportunities that are part of this time of year. We are glad all of you are with us. We are also happy for those who have chosen to begin their missionary service with the recent announcement made by President Monson. COS: During general conference this past October, we were very interested in the many references, both direct and indirect, that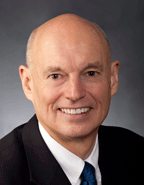 Good morning. As was noted in the introduction, I come from Australia, so that's why I think you talk funny. As was also mentioned, I'm a linguist. Linguistics is the scientific study of language. In 1978 Pam and I were living a pretty comfortable life in Brisbane, Australia. We had a nice house close to Pam's parents and three wonderful children, ages five, four, and two. I had a good job. But I also had a dream. I wanted to know more about how language works, especially for people acquiring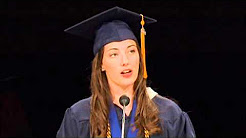 Good afternoon. I feel honored and humbled to share a few words with you. How privileged we are to have attended this fine university. As we move forward, we cannot forget the great debt of thanks we owe those who have helped us get here—parents, friends, and loved ones, as well as the faculty, staff, and administrators of Brigham Young University. A special thanks to President and Sister Samuelson for their dedication and love in leading this university and to Elder Craig C. Christensen for speaking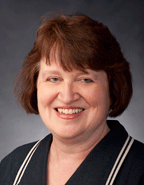 Happy August 2nd! Some of you may be celebrating a birthday today. If so, you join the likes of Rembrandt's wife, Saskia, who was born in 1612; Irish actor Peter O'Toole, born in 1932; and Andrew Gold, born in 1951. He wrote the song "Thank You for Being a Friend," which became the theme song for that popular TV series in the eighties called The Golden Girls. For others, however, today is one of sadness and reflection as they remember and honor someone who died. Some who passed away on Read more [...]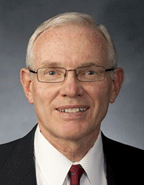 Thank you for that introduction, President Samuelson. Fellow students, today I feel much like King Benjamin did when he spoke to his people: "For even at this time, my whole frame doth tremble exceedingly while attempting to speak unto you."1 I have anticipated the anxiety of this moment for many months. Thinking that I would get a sympathetic reaction from my library colleagues, I told them about my invitation to give a devotional address. That news, however, was met with an almost universal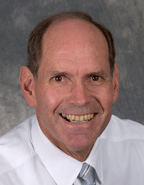 Imagine a scene early in the Book of Mormon: Zoram is minding his own business in Laban's household one night, perhaps securing the records or telling stories with other servants. His master is out. Then he hears a voice calling, "Zoram, I need to take the plates to some elder brethren. I want you to follow me." He gets the plates and follows. He recognizes Laban's clothes. When Zoram arrives outside the city walls, he sees two other men, but they're young, not old. He senses something
Brothers and sisters, I am honored to be before you today in this devotional setting. I never imagined, as a BYU student in 1968, that in my future I would ever have something important enough to say that several hundred students would show up to hear me—unless, of course, they were getting course credit and I was taking roll! I appreciate the confidence others have shown in me by asking me to speak to you. Since I always start class with a joke or something humorous, I will do the same today
You all look so good. Sister Holland walked in and said, "I think I'm going to cry." You have to understand: Give yourselves 20 or 30 years—then you'll know how we feel coming back here. We love this campus. We're thrilled to be with you on it, and we love you personally with all our hearts. You have had, will have, and now have better university presidents than I was, but you'll never have one who loves you and loves this university more than I do. Thank you for serving here, Read more [...]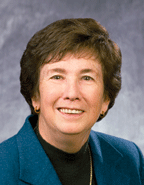 Today is January 8, 2008, and the beginning of a new semester at Brigham Young University. I always look forward to the start of a new year with great anticipation, wondering what the days will bring as the year unfolds. I do know that this beautiful campus will be filled with the excitement and activity that always occur when you are here. Each day can provide experiences that can make your time at BYU the means to achieving your goals and the righteous desires of your hearts. Each of you has Read m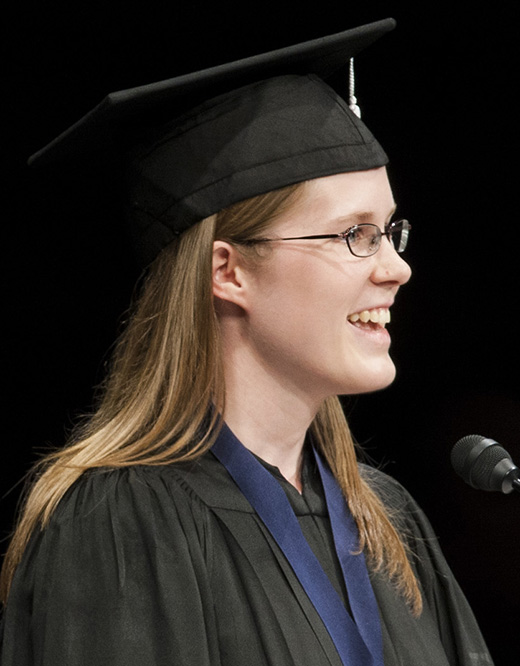 Several years ago I had the opportunity of hiking Mount Sinai. It was a very significant experience in my life. I started in the early morning when the stars were still spread across the darkness and watched from the peak of the mountain the world illuminate beneath me as the sun rose. Pilgrims who had come seeking spiritual enlightenment surrounded me, adding a cosmic quality to the journey. I remember thinking I would never experience anything quite like it again. My friend who was with me, however,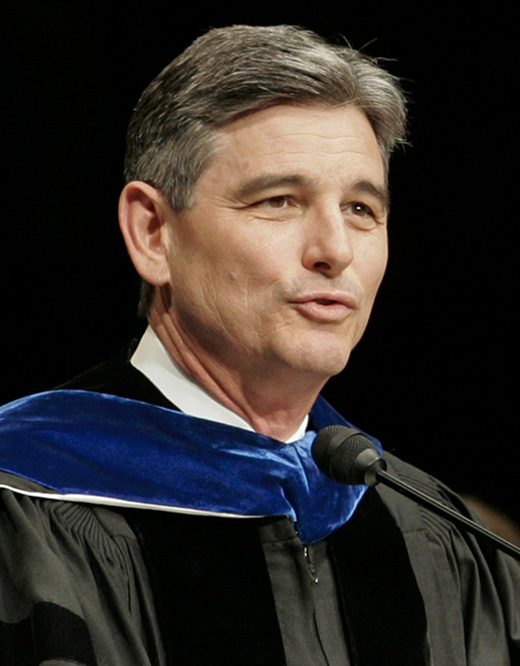 It is my great pleasure to congratulate you today on your fine academic achievements. Some of you may in your minds be checking off a box today, feeling you have arrived at a great destination. Others of you may feel you are coming away with more questions than when you started this process. Like some of my children in their twenties, you may feel as if you are drowning in a sea of possibilities, trying to sort out the direction you want to go and deciding which dreams, aspirations, careers, and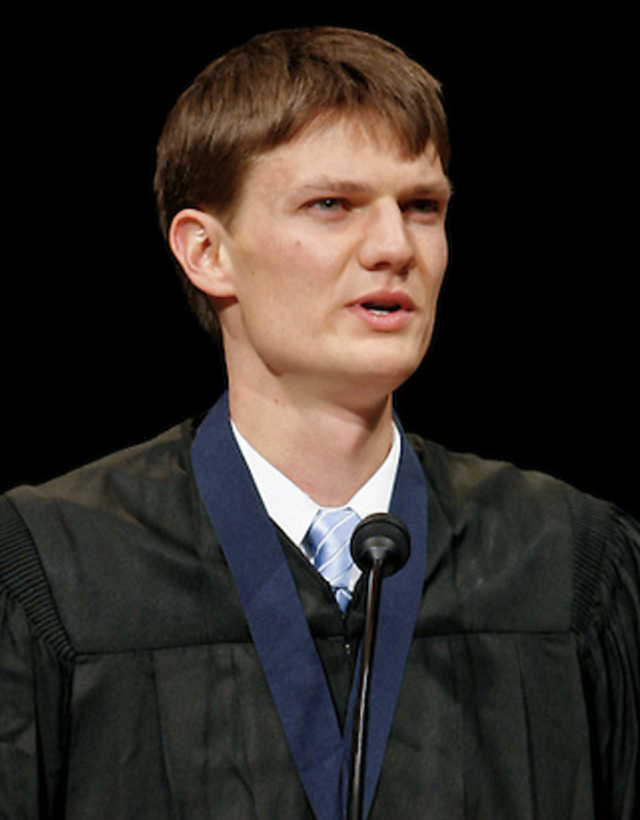 I wish the lights were brighter. I wish we could see each other more clearly. Dressed as we are, in all our finery and formality, we look far too much the same. If we could peel away the layers of regalia, we would see graduates who hail from more than 50 countries and all 50 states, who speak many languages, and who have developed expertise in the sciences, arts, and letters. And if we could see yet deeper, we would witness even more: individuals of infinite worth and potential, each standing on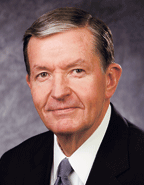 Graduates, families, brothers, sisters, and friends, this is a wonderful afternoon of significant celebration. We are grateful to all of you for your presence and particularly for you, our graduates, who have made today's exercises both possible and necessary. I am privileged again to thank our special guests who are in attendance and who are showing their deep and consistent support not only for those being specifically honored but also for those who have significantly sponsored and assisted Read m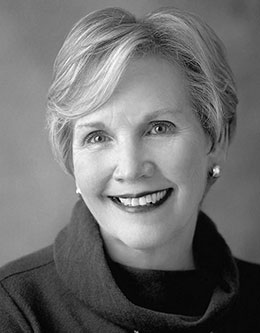 Today is a count-your-blessings day; a day to celebrate. And on a day like today, you have countless reasons: You've finally passed American Heritage; you've landed a job that pays more than the Cougareat; you're finished with 8 a.m. classes; you can stop eating frozen burritos; you don't have to trudge across the quad in two feet of snow; you don't have to memorize every element of the periodic table; you don't have to rack your brain for the most clever way to ask out that prospective Read more [...]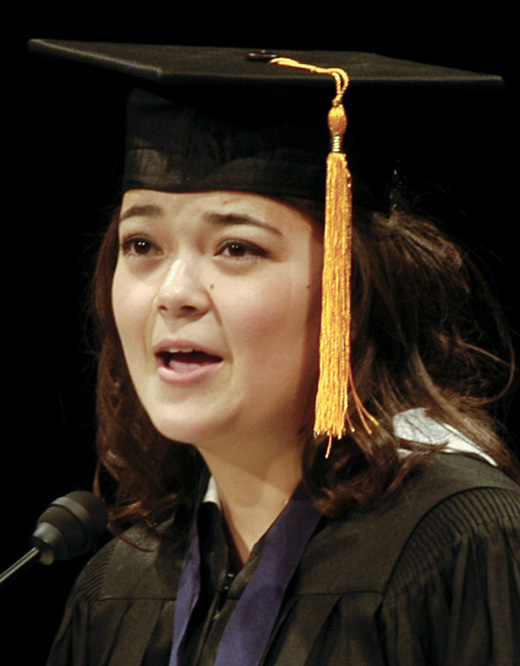 I must have figured out early on that learning has a lot to do with refining the way we see. Surely this was the thought on my mind as I ventured my first attempt at the scientific method. One night, staying over at my grandparents' home, I noticed a peculiar bottle of shampoo. It was labeled "No Tears Baby Shampoo." My grandmother must have purchased it thinking it would be safer for her grandchildren's use. I felt an experiment coming on! The experimenter: six-year-old me. The materials: Read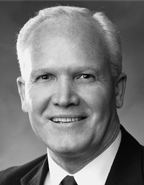 My dear young brothers and sisters, how excited I am to be with you this morning. I bring you greetings from the living prophet, Gordon B. Hinckley. What a remarkable, wonderful man he is. Everyone loves him—members and nonmembers alike. Perhaps it is his unique humor and zest for life that attracts us to him. Sometime ago I was entering the Church Administration Building early in the morning when I saw the prophet coming across the parking garage toward me. I waited for a moment, wanting to Read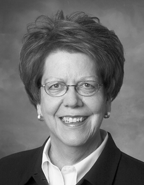 Two parts of my university education introduce my subject today. The first I remember from my BYU freshman English class, where I had an excellent teacher. We wrote essays that were due every Friday, and, at that point, I hoped someday to be a writer. I had enjoyed some success with my writing during my 18 years. I had won a prize here and there, and my parents certainly thought I wrote well. So I welcomed writing that essay every week—at first. Somehow my teacher was more critical than my parents Read mo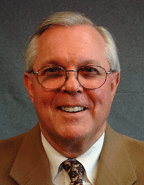 Good morning, brothers and sisters. In a recent priesthood quorum meeting in my home ward, the instructor began the lesson with a personal experience he had while serving as a bishop of a BYU ward. A young woman in his ward shared with him a concern that she was not achieving her academic goals because she had to get up so early each morning in order to work. Her parents had both been killed by a drunken driver who had ignored a stop sign. Like many of you students here at BYU, this young woman was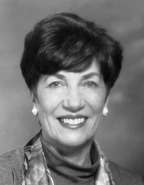 In the riveting story depicted in Genesis and portrayed in Cecil B. DeMille's great film The Ten Commandments, Egypt's pharaoh, Ramses II, stood on an elevated vantage point and witnessed the parting of the Red Sea as the children of Israel crossed on dry land. Subsequently, he watched his prized soldiers and chariots follow in pursuit as the waters closed in upon them and washed them away to perish in the sea. In the movie version, he returned to his palace, where his queen taunted him about Read mo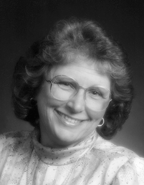 As I've envisioned this moment and considered what to share with you today, my mind has gone back to the hundreds of times I've attended events here in the de Jong Concert Hall. Thinking about those times caused me to reflect on the changes that have come into my life since I first arrived at BYU 30 years ago and reminded me that life's journey is accomplished one small step at a time. Usually I sit at the very back of this hall. If someone had told me in 1968 when I transferred to BYU that Read more [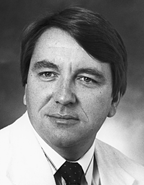 When I walk to campus, my route takes me along the front of Heritage Halls. There, underneath some shady trees, the sidewalk runs along an irrigation canal, a relic perhaps of an earlier era when orchards rather than buildings graced the area. One day while walking next to the canal, I was rapt in thought about the pollination of the little aquatic plant Zannichellia palustris. How does the pollen move through water? I had been studying populations of the plant at Fish Springs in the west desert, Read