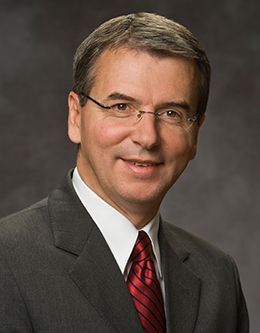 It is a privilege for me to be here, not just as a General Authority but especially as a former BYU student and as a Cougar fan. When I first stepped onto this campus more than thirty years ago as an English as a second language (ESL) student, I never would have imagined that one day I would be invited to speak at a BYU devotional. I will tell you why I felt that way in a moment, but first, let me tell you about the title of my message: "Enter to Learn; Go Forth to Fight!" It is a slogan that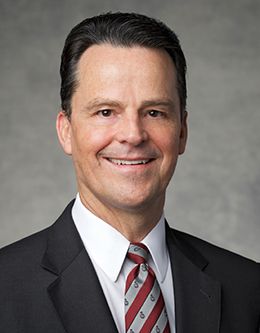 My dear brothers and sisters, it is indeed an honor to be able to meet with you in this beautiful facility on this gorgeous campus. I feel like Scarlett O'Hara in Gone with the Wind when she said that she drew her strength from Tara. I feel strengthened and revitalized each time I drive onto this campus.My wife and I have so many wonderful memories of Provo, Utah, and Brigham Young University. Sister Bowen and I both graduated from this marvelous institution—she in elementary education with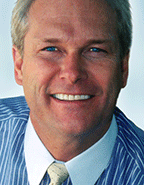 As an adjunct professor who has taught at BYU for several years, I am in awe of this amazing institution that attracts the finest, most extraordinary faculty and students on the planet.I honor you and believe that King Benjamin could have easily been describing you when he said:And moreover, I would desire that ye should consider on the blessed and happy state of those that keep the commandments of God. For behold, they are blessed in all things, both temporal and spiritual. [Mosiah 2:41]Yes,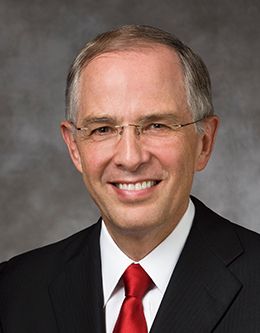 My dear young brothers and sisters, I cannot see all of your faces here in the Marriott Center and, of course, I cannot see your faces in the thousands of chapels across the world, but I can feel of your goodness, your desire to do right, and your love of the Lord and His restored gospel. One of the blessings of being a General Authority is that we have the opportunity of being with you across the world. In the past few months, we have seen your faces and shaken your hands in many locations in the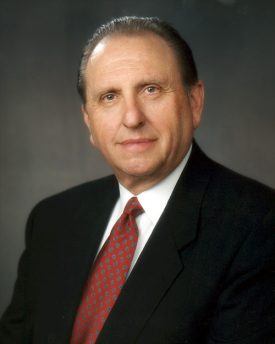 My dear young friends, the spirit which permeates this meeting here in the Marriott Center at Brigham Young University and in hundreds of other locations throughout the world is a reflection of your strength, your devotion, and your goodness. How grateful I am to be with you this evening. You bring to mind the words penned by the poet Henry Wadsworth Longfellow:How beautiful is youth! how bright it gleams With its illusions, aspirations, dreams! Book of Beginnings, Story without End, Each Re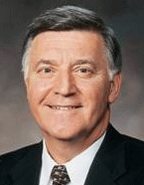 Good morning, brothers and sisters. My wife and I are greatly honored to be with you enthusiastic students at this wonderful university. I have titled my message "Just in Case Someone Asks, I Will Be Ready."As a teenager I found a simple thought that had guided Abraham Lincoln's life. President Lincoln was asked how he was able to become the president of the United States. His self-effacing answer was, "I kept preparing myself just in case."1 This down-to-earth phrase inspired me, and
I have had the rare privilege of teaching at BYU for nearly 46 years—a dream that I feared might never be realized because of my being blind. Today I would like to share some lessons gleaned from what I have taught as well as some others from my own life. Specifically, I would like to talk about the progress of the Church until the time I joined the BYU faculty in 1961, what has happened since that time, what lies ahead, and what our individual roles should be in preparing "for that which is Read more [.
I am pleased to be with you today. This is a very humbling moment. I can assure you that I have given much thought and prayer to this assignment so that I could say a few words that would be of benefit to you this morning.It has been my pleasure and honor to be at this great university for the past 40 years. My interaction with the students has been mostly as a coach. I did, however, spend seven-and-a-half years as a bishop and high councilor in a student ward and stake, which I consider the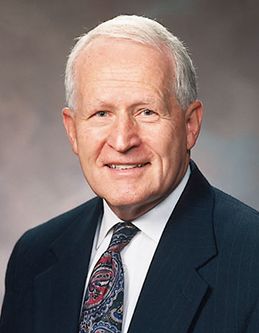 It is a humbling experience for me to be here once again on the beautiful campus of Brigham Young University and to be with President and Sister Bateman, the administrators, faculty, and you wonderful members of the student body.Most of you are still a little too young to appreciate how fast time passes. You know the older I get, the quicker it seems to pass. I am not sure if that's a sign of old age or just the pace of my lifestyle.The story is told of two very elderly ladies who were Read mo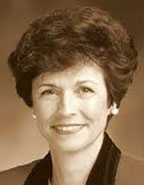 My beloved young brothers and sisters, you can imagine what a thrill it is for me to be here with you tonight! You are outstanding young people, some of the noble and great ones. Your lives reflect integrity and virtue and faith. You know who you are—sons and daughters of our Heavenly Father. You know that he loves you.You are blessed to be at the threshold of life at this time in the world's history. Imagine how Isaiah or John the Revelator would feel. This was the day they saw; the time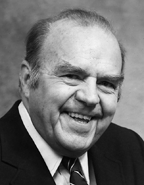 Ladies and gentlemen, brothers and sisters, may I begin my remarks by thanking those who are responsible for extending the kindness of inviting me to occupy this podium this morning. I have sought and again ask for the blessing of the Lord that the things I have prepared will be edifying and beneficial to at least some persons who shall hear.We should all be humbly grateful to the Lord for our having been permitted to come to the earth in this time. He has blessed this century with an incomparable Read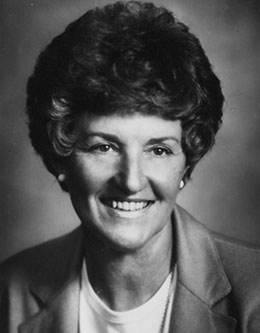 This is a wonderful week to be together with so many things going on: the temple dedication, the groundbreaking of your new stadium facility, and the victory you all have enjoyed so warmly. I noted that it was not clearly emphasized that I was a graduate of the University of Utah, probably so that there wouldn't be tears in our behalf, but I am very, very proud to be a member of the Church, and I'm proud of what goes on here on this campus, and of the things we hear about as we go out in the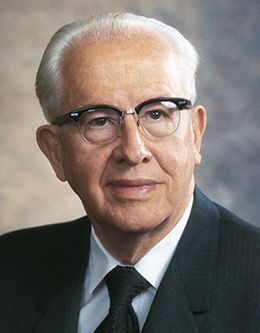 I am especially happy to see so many attending this devotional this morning when the competition "out of this world" is being televised. While we are concerned that the astronauts will arrive home safely, as we have prayed this morning, it is good that so many of you are here to learn more about how you may return safely home to your Father in Heaven. My beloved brothers and sisters, this is a thrilling sight. I've been uplifted by the lovely music and the spirit of this occasion. I am proud Rea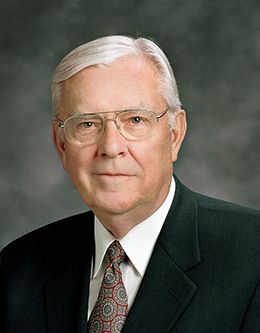 Good morning. It is a privilege for Sister Ballard and me to be here. I would trust that the Lord will enlighten my mind and bless me and bless you also that we might have a learning experience together here this morning. As I contemplated this assignment, the thought has run through my mind that unless, somehow, we all leave this building more determined than when we came in that we are going to become better prepared, I shall not have done what Heavenly Father would have me do.I would like Read more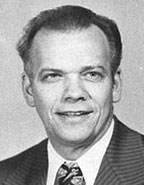 What a wonderful sight you are, my beloved young brothers and sisters. It was just last week I saw about this many assembled in a department store where I was trying to get a Christmas present gift wrapped.I'm thrilled to be here. I hope without offending I can say in all sincerity you're a very favorite audience of mine. I feel of your spirit, I can identify with your greatness, and I'm always pleased to be included here.On behalf of the Church, the Board of Education, the Board of Read more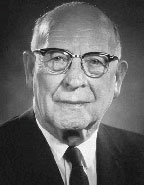 Brothers and sisters, I really feel honored this morning at having been invited to occupy this place, but I feel very humble. I greet all of you students, officers, teachers, wonderful missionaries, and visitors in our midst. We are proud of you and of this great institution, which is one of the important arms of this great Church—The Church of Jesus Christ of Latter-day Saints.Now, when you were deciding that you wanted to come here to school (and I suppose I am to talk to the students this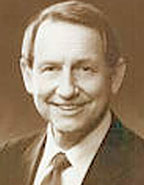 This is the most imposing congregation I think I have ever spoken to, and I haven't spoken to you yet. It is delightful to be with you here. I deem it a great honor and a privilege to greet you this evening on this Sabbath day in the name of the Lord Jesus Christ. We meet in his name; it is because of him that we are here. Everything we do in this life that is really worthwhile comes through the Master. If it hadn't been for him, this couldn't be done.Down in the Alabama-Florida Mission,