The Church of Jesus Christ of Latter-day Saints is a worldwide church. Church teachings encourage all members, wherever they live, to be law-abiding citizens and to celebrate their culture and heritage. Part of the heritage of the Church is connected to the United States of America. The Book of Mormon prophesies of the colonization of America and its Revolutionary War to gain independence. Many of the earliest Americans immigrated seeking religious freedom, and it was the religious freedom ensured by the Constitution that allowed the Church to come into existence, even though early Church members still faced severe persecution.

The eternal doctrine that we are children of God resonates with the inspired statement of the Declaration of Independence that all people "are created equal" and are "endowed by their Creator with certain inalienable rights." Therefore, the celebration of American ideals is an important part of Brigham Young University.

Faculty, students, Church leaders, and friends of the university are also interested in issues such as religious freedom that allow BYU to do its unique work. Though the Church is not politically affiliated, its members (as well as the individuals on BYU campus) are encouraged to be politically active according to their own opinions and conscience and to live in such a way as to create healthy communities and contribute to a free and faithful nation.

The Book of Mormon also testifies that the American continent, in ancient as well as modern times, has been chosen by God to flourish as long as the people there are striving to live righteously. In other words, BYU reminds its campus that our individual charity, morality, and goodness is the best assurance of God's involvement in our nation's well-being. These addresses inspire readers and listeners to live up to the ideals upon which the United States of America was founded and to work to make those ideals a reality.
Show More
Show Less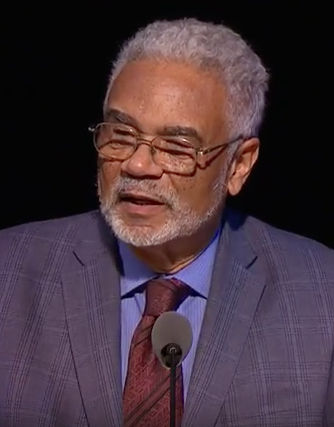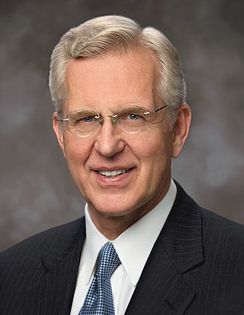 My remarks this evening are about America's great heritage of religious liberty—and about the need for each of us to defend that heritage before it is too late. In 1790, at a time when western Europe excluded Jews from the full rights of citizenship, including the ability to hold public office, President George Washington wrote a memorable letter to the Jewish congregation in Newport, Rhode Island. They had written congratulating him on his election. In reply, Washington assured them that the Government of the United States, which gives to bigotry no sanction, to persecution no assist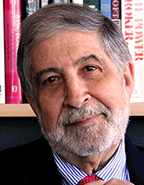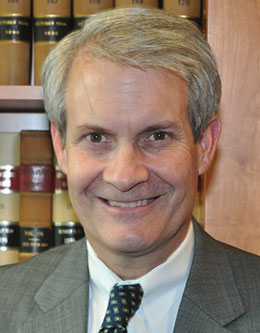 I am very happy to be with you today. As a graduate of BYU, may I pass along some advice as you begin a new semester or as you begin your college career? I have two daughters here today who fall into those categories. Tori Strong is a senior beginning a new semester. Tanne Cait Griffith is a freshman starting her college career. I will say to all of you what I have said many times to them: make attending devotional and forum assemblies the backbone of your academic week. Sometime soon after I arrived on campus to begin my studies forty years ago, I read an interview of an upperclassman who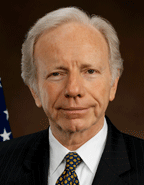 Thank you so much, President Samuelson, for that introduction. And thank you all for that extremely warm welcome. It's great to be here at this beautiful and storied Brigham Young University campus. I must say, President Samuelson, that in listening to your introduction, which was very generous, I thought back to an occasion a few years ago in Washington, DC, when former secretary of state Henry Kissinger was the keynote speaker. The chairman of the meeting got up at the moment Kissinger was going to speak and said, "Henry Kissinger really needs no introduction, so I give you Dr. Henry Kiss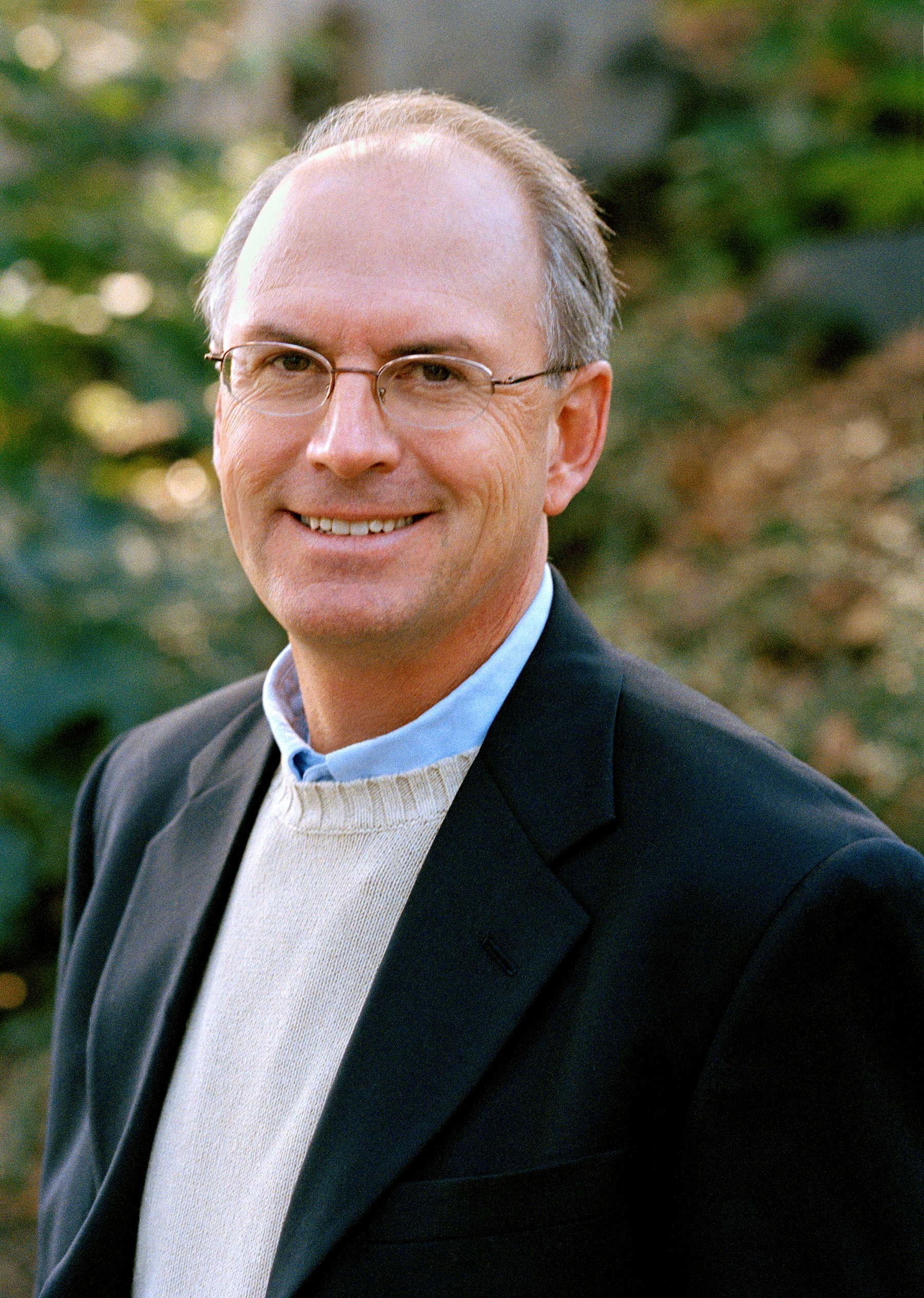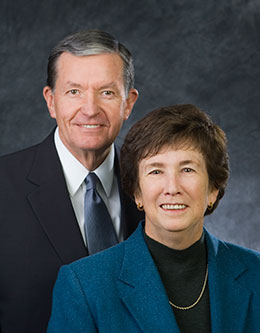 It is marvelous to be with you in the early days of this exciting new semester. You have been in school here long enough to have a sense of the heavy burden your class schedule really is, and yet you still have enough time to keep up and be fully prepared for your first set of examinations and papers for the semester. To all of you we both say, "Welcome!" Some are with us for the first time, some of you are hoping you can finally finish your degree this semester or this academic year, and some of you have returned from missions or other necessary absences. Whatever your circumstances, we ar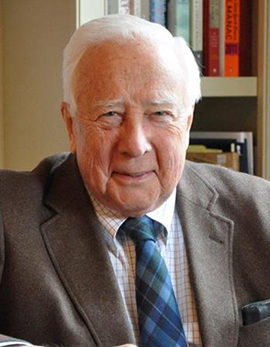 One of the hardest, and I think the most important, realities of history to convey to students or readers of books or viewers of television documentaries is that nothing ever had to happen the way it happened. Any great past event could have gone off in any number of different directions for any number of different reasons. We should understand that history was never on a track. It was never preordained that it would turn out as it did. Very often we are taught history as if it were predetermined, and if that way of teaching begins early enough and is sustained through our education, we beg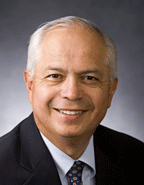 You might think that a person that ran in a recent election for governor and lost would be severely disappointed, but to be here on the BYU campus and a part of the law school faculty has brought great joy and happiness to my wife and me and our family. I am so pleased to be here on campus and to have this opportunity to speak today. I want to speak about facing challenges, about achieving our full potential, and about receiving help from others as we progress along the path of life. I want to begin with a story that illustrates these points. It concerns a young man who was seeking to becom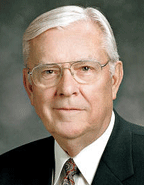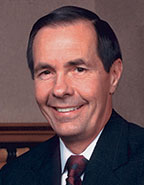 This morning I want to talk to you about a very important relationship that exists between, on the one hand, our lives, our practices, and our beliefs as participants in the restored gospel of Jesus Christ and, on the other, the Constitution of the United States. In one sense, this topic is a timeless one, because the Restoration and the Constitution trace their beginnings almost to the same point in time, and over the intervening two centuries have grown and flourished side by side. And yet, in another sense, the subject is not only timely, but also time-driven. Today's devotional is the l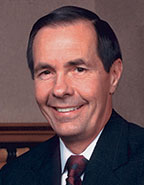 A Memorable Event At two o'clock this afternoon, throughout all of the United States, bells of all shapes, sizes, and sounds will ring. Two hundred years ago today, at approximately two o'clock our time, delegates to the Grand Convention in Philadelphia started queuing up to sign their proposed constitution of the United States. It would still require nine months before it could really be called a constitution. This happened on 21 June 1788, when New Hampshire, the ninth state, ratified it. During that hot and humid summer of 1787, the delegates labored nearly four months i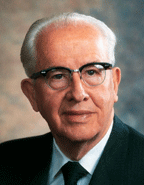 On the seventeenth day of September 1987, we commemorate the two-hundredth birthday of the Constitutional Convention, which gave birth to the document that Gladstone said is "the most wonderful work ever struck off at a given time by the brain and purpose of man" (William Ewart Gladstone: Life and Public Services, ed. Thomas W. Handford [Chicago: The Dominion Co., 1899], p. 323). I heartily endorse this assessment, and today I would like to pay honor—honor to the document itself, honor to the men who framed it, and honor to the God who inspired it and made possible its coming forth.
It is always a humbling experience to come to this vast congregation and speak to you. Especially is this true this particular time. For the last two weeks I've been on the ranch in Wyoming. You could put that whole city in this center section here—that is, if you don't count the mosquitos and the cows. We're delighted to be with you at this important time in BYU's history. I always enjoy the summer, and this summer is significant here at this university. The summer of 1980 marks the end of another great era of administration at BYU. I want the students and the staff to know of my admiratio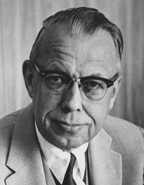 Education Week was first instituted at BYU during the administration of Franklin S. Harris in 1922, some 55 years ago. Its inaugura­tion and administration was first entrusted to Lowry Nelson, whose administrative ability made it a success from the beginning. Today there are 86 Education Weeks held throughout the country, having 83,173 enrollments. In addition, there are 28 Education Days held in other communities, having 8,304 enrollments. If to that be added our Home Study programs; our educational centers at Los Angeles, Salt Lake City, Ogden, Idaho Falls, and Rexburg and our foreign progra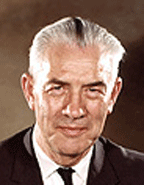 I'm very grateful indeed, my brothers and sisters, for the privilege of being here. I am thrilled with this great audience, thrilled with the glorious music that you have sung, and deeply impressed with the reading of the scriptures and excerpts from the Declaration of Independence and the Constitution of the United States. These scriptures are the voice of God to America, they are the voice of God to you and to me here tonight, and they announce that this land is indeed the choicest land in the world, making no exceptions, but those who live in this land and inherit it must serve the God o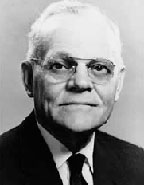 This year being our nation's Bicentennial anniversary and the Fourth of July being but two months away, I have thought it might be appropriate to give some consideration to our country's fate and her ultimate destiny. Celebration of the Fourth of July Although I was born and lived for fifteen years in a foreign land, my parents, who were United States citizens, and their fellow colonists always remembered and observed the Fourth of July. The celebration regularly included a flag and bunting parade and an oration commemorating the signing of the Declaration of Independence.
Students of this great Brigham Young University, how delighted I am to be with you here today . Today we especially salute our native Americans on this special commemoration of your Indian Week. We recognize the great contribution you've made to America's culture. We express our love and appreciation to you, and we are proud to call you "brother" and "sister" as we embrace and shake hands in the gospel of Jesus Christ. The subject I have selected to speak on today should be of interest to you as well as to all of us who have heritage in this great land of America. I was in the process of ga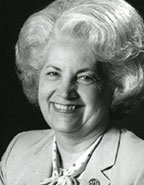 My dear brothers and sisters, I too want to express my appreciation for that beautiful choral number and for the privilege of being with you this morning. It is a thrill to know that you are the children of the Lord who have been chosen to come forth in these last days to do his work, and I learned on my recent visit to your campus that you are well aware of the world's problems: the disease, the hunger, the poverty, the immorality, man's inhumanity to man. I saw that you are seeking solutions, thoughtfully considering the opinions of others, scientifically seeking the methods, and interacting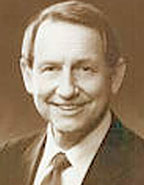 Good evening. It's a great honor and privilege to greet you this evening—the beautiful Sabbath evening that is—in the name of the Lord Jesus Christ. We meet in his name; it's because of him that we're here. We're on the eve of what we call the Fourth of July. It's altogether fitting that we consider, relative to the Fourth of July, the real meaning that is behind it. Certainly the Lord Jesus Christ is behind the Fourth of July and our celebration thereof. It's marvelous to have just the opportunity to get together on a Sunday evening like this with so many of you. You make such a beautiful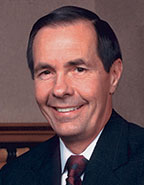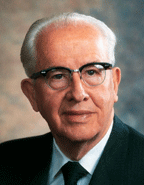 Humbly and gratefully I stand before you this morning, humbled by the responsibility which is mine as I face this choice audience, and grateful for this great and unique institution, founded by a prophet of God. As an introduction to what I trust the Lord will be pleased to have me say today, I quote a short paragraph from a memorable prayer given at the dedication of the London Temple by President David O. McKay: Next to life, we express gratitude for the gift of free agency. When thou didst create man, thou placed within him part of thine Omnipotence and bade him choose for himself.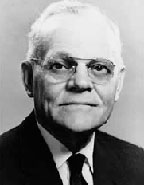 Thank you very much, President. This is a great opportunity, brethren and sisters, and a great responsibility. I'm honored to have the invitation to say a few words about the political life and thought of President J. Reuben Clark. I have here my opinion of him that appears in the book Stand Fast by Our Constitution. I'll not have time to read it to you, but before I start on my assigned theme I would like to say just a word about President Clark as a kind, thoughtful, generous man and a congenial companion. I don't know anyone who was more thoughtful of us who worked under his direc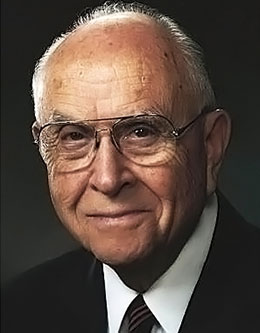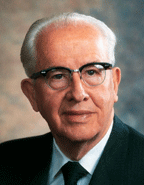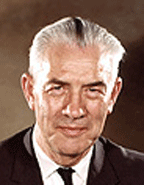 Contact
BYU Speeches
218 University Press Building
Provo, Utah 84602
GIVE to Speeches
AFFILIATED SPEECHES
RELATED LINKS
CONNECT WITH US
Follow BYU Speeches
Subscribe