Some years ago I heard a story about a little boy in Primary class who was asked to say the opening prayer."Heavenly Father," said the boy, "I thank thee for the letter A. I thank thee for the letter B. I thank thee for the letter C."The teacher realized this could be a very long prayer, but she restrained herself from stopping him.He went on to give thanks for every letter of the alphabet through Z. Then he said, "And Heavenly Father, I thank thee for the number one. I thank Read more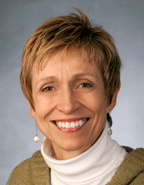 Thank you for coming. It is a singular honor to be with you today, and I pray that this morning we will feel the Spirit instructing us in our collective and individual needs. Those of you who know me may be expecting me to talk about dance, children, or education, and I am very passionate about those things. I would love to sit down with you and talk about them some time. Perhaps you're expecting me to share some of the inspirational experiences I've had with some very unselfish BYU students Read more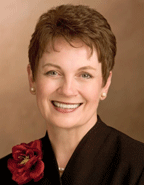 I would like to begin our discussion this evening by reviewing a story that we are all very familiar with. It is about a young man who lived in a large city. In many ways it was like the cities we live in today. It was crowded, noisy, and filled with people going about their daily activities of work and play—people who were frustrated and stressed at trying to keep up with the life around them. It was a city filled with temptation. There were many voices crying for his attention—voices that invited Read more [...]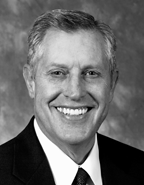 Addressing the Saints in Nauvoo on the subject of revelation, the Prophet Joseph Smith said:I am going to take up this subject by virtue of the knowledge of God in me, which I have received from heaven. The opinions of men, so far as I am concerned, are to me as the crackling of thorns under the pot, or the whistling of the wind. I break the ground; I lead the way like Columbus when he was invited to a banquet, where he was assigned the most honorable place at the table, and served with the ceremonials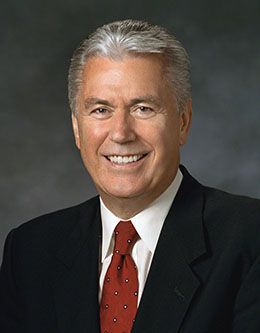 My dear brothers and sisters, what a delight it is to be with you today. To feel your spirit and the greatness of this school is uplifting and edifying.My wife and I connect in a very personal way to this institution of higher education. No, we never studied here, but our daughter received a master's degree here. As a proud parent, I am not only sharing with you that she graduated summa cum laude, but it is much more impressive and joyful for us as parents that she gave birth to our twin grandsons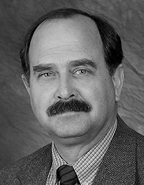 I am grateful to have been given this opportunity to speak, particularly to this wonderful group of young men and women, the students of BYU. Over the years I have appreciated the many insightful and uplifting speeches given at these devotionals, and I am not sure that I am qualified to be among that group. I do not believe that I have any great, new insights into the gospel; I do not have a new formula or list of things for you to do to improve your lives; nor do I have any particularly profound Rea
I feel fortunate to be here this morning and grateful to spend a few moments with you. This university is very dear to me. The decisions that have been made over the years regarding this institution have not been made lightly.As a church, we have invested sacred resources in this university and especially in the students. What happens here is important to the Brethren, to the Church, and to the Lord.We are hopeful that those who walk upon this sacred ground will be an influence for good in R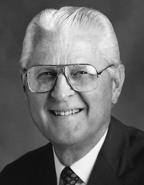 Good morning, brothers and sisters. It's good to be with you. I consider it a rare privilege to be invited to speak at a BYU devotional. It has been some years since I last had this opportunity, and, realizing that it will likely not come again, I have struggled in an unusual way for guidance in selecting a subject and developing some thoughts that would do justice to your being here this morning. My prayers and pleadings have been many.It seems to me that our needs and interests change as Read more [.
Several years ago I had the opportunity to work at the Johnson Space Center in Houston, Texas. During the Apollo 12 mission I received a telephone call from the capsule communicator in mission control. He had been communicating with Richard F. Gordon, who was orbiting the moon while the other two astronauts—Charles Conrad, Jr., and Alan L. Bean—were on the lunar surface. Although he was 250,000 miles from the earth, he was able to communicate with the capsule communicator. He had encountered Read more [..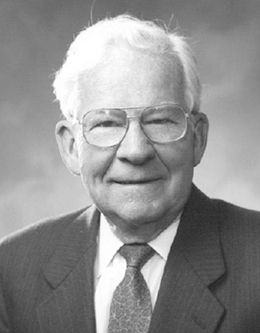 I have always been impressed with an experience President Hugh B. Brown, former member of the First Presidency, shared with me when I was serving a mission under his direction in the British Isles. He told about his mother's encouraging words as he left on his mission when he was about twenty years of age. This, essentially, was her message, as I recall.Hugh, you remember when you were a little boy and you would have a bad dream or wake up in the night frightened, you would call from your room: Read more [..
My dear young friends in the gospel of Jesus Christ, I am grateful for the opportunity of being with you this evening in the company of my sweetheart of fifty years, whom I met and fell in love with at the BYU.My being invited to speak to you provides an opportunity for you to see that spending one's professional life in scientific research does not preclude the development of faith in our Lord and Savior Jesus Christ and a firm testimony of the truth of his gospel. It may be useful to you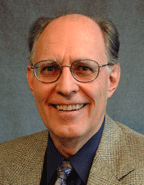 I appreciate the opportunity to share some ideas with you and would like to invite you to explore with me some ways of applying gospel truth. I prefer to define this process as exploring avenues of application rather than as a mere erudite academic inquiry. The kingdom of God is not a spectator sport. It is an action process requiring learning, commitment, and a special kind of understanding in order to translate truth into action. So I ask you to engage in that process—exploring ways of applying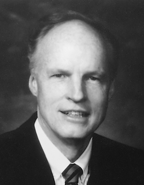 Let me begin with a legend. There is a story of a grandfather, a holy man, who, caring for his grandson, sent him out to play. Shortly the boy returned sobbing as if his heart would break. He explained, "I was playing hide-and-seek with my friends. I went and hid and waited, but no one came for me. They all ran away." The grandfather embraced him and said, "Now you know how God feels. He hides, and no one comes for him."This church does not have a collection of what in classical terms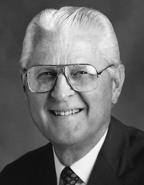 I am glad to be here this evening. We have had four of our five daughters attend BYU. With the first two daughters, I was led to believe that the BYU was a two-year school because they got married after their sophomore year and didn't come back. Our third daughter did finish here. I remember her graduation. She had married before she finished, and at her graduation we weren't sure which would come first, the baby or the diploma. But the diploma beat the baby by a few weeks.I feel an anxiousness Read mor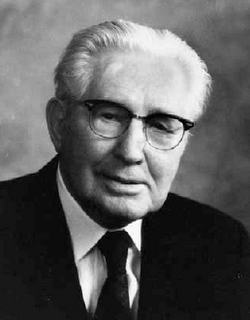 My dear fellow workers, this is at once a frightening and an inspiring situation to be in, standing before what is estimated to be about 12,000 students. It is also humbling; it makes one realize how dependent he is on divine guidance.Cases of Slight Misunderstanding I have appreciated very much the singing of this wonderful chorus. It is amazing to me as I travel around the Church to see how many fine choruses we have in all parts of the Church—and I have been in almost all of the stakes. Read more [...]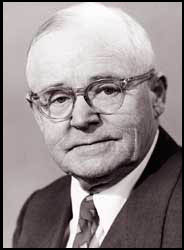 Thomas L. Martin humorously describes the main events of his life and highlights how the hand of the Lord worked to help him reach all his righteous goals. The text for this speech is unavailable. Please see our FAQ page for more information.