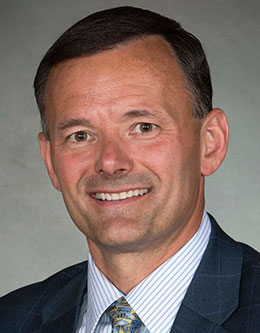 When I was fifteen years old, I worked on a sod farm located close to where the Payson Utah Temple now stands. To cut the sod, we used a harvester that weighed about fourteen tons. One day I was assigned to work with my high school classmate on the back of the harvester. We were moving the harvester from one end of the field to another. I was walking alongside the slow-moving harvester, and I attempted to jump up onto the platform to sit next to my friend. I misjudged my jump and landed only partway on the platform. I lost my balance and fell in front of the double set of dual wheels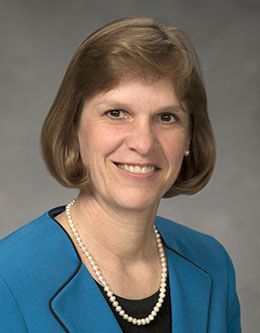 During the last few months I have been able to meet some of you, and I have also been able to learn some things about you. Let me tell you some of the things that I have learned. You are hard workers. Besides attending classes in order to obtain a degree of your choice, many of you have jobs. Some of you are in the performing arts and do amazing things. Some of you are student athletes who succeed at the highest levels. Here I take special note of the women's volleyball team, which for the first time in school history went to the Final Four and played for the national championship. C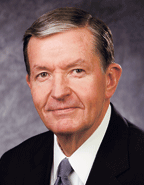 Once again it is my great privilege and honor to welcome each of you to these exercises today. I continue to bask in your achievements and am grateful to express my congratulations and commendations to you graduates, your families, and all who have contributed to your noteworthy successes. The faculty is both impressed and relieved that you have achieved the tremendous mileposts reflected in the program of the day. This class of graduates is rather typical of those of recent years in terms of your numbers, majors, ages, and other demographic characteristics. There is more than a fift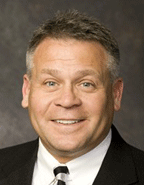 My dear brothers and sisters, I am honored and humbled to stand before you this day. I appreciate the privilege of speaking to you about the gospel of Jesus Christ in our lives. We are blessed to be here at Brigham Young University. It is the Lord's university, and at this season we are very fortunate to be a part of this campus life. I am a beneficiary of the BYU experience. When I arrived on campus many years ago, I did not realize how my time here would influence my future. After my mission my spiritual foundation was firm. Brigham Young University continued to build upon that fou
I must tell you that the invitation to speak today came as a great surprise to me. As I have pondered what I could say, I have asked myself: "What about my life could be of value to you? How do we all strive together to set and attain meaningful goals? How can we meet the challenges of this life and return to live with our Father in Heaven?" I pray that as we share this time together, you can gain something from the experiences and support that I have personally relied upon in my journey. As a child I loved to read and daydream. Sometimes I would daydream about things I r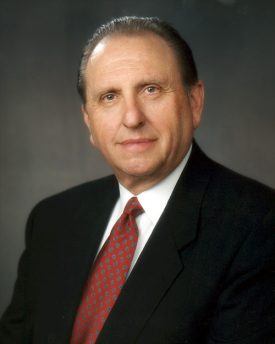 Spring has come to the valleys of our beautiful state of Utah. Lawns are turning a verdant green; the azure blue sky, punctuated with billowy white clouds, signals that the long days of winter are past; and a new season blossoms forth in beauty. As you have contemplated this season, you may have heaved a mighty sigh of relief and exclaimed, "Commencement day is near! I made it!" Suddenly a more pensive mood prevails, and you realize you are closing an important chapter of your life. Friendly faces and happy smiles are everywhere to be found, bu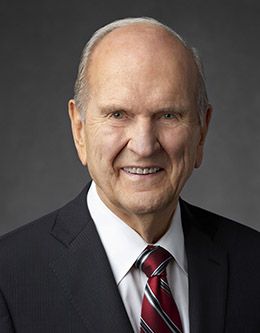 Sister Nelson and I extend greetings for a happy New Year to all of you. At this fireside for college-age youth, thousands are with us on the campus of Brigham Young University. Elsewhere, many are participating via satellite transmission, including congregations assembled in Puerto Rico, the Dominican Republic, and other locations in the Caribbean area. Having recently visited Saints in those islands, we are grateful to greet you once again. In Santo Domingo, we stood on the site where a new temple will be built. There we envisioned the day when you may enter that holy house and receive al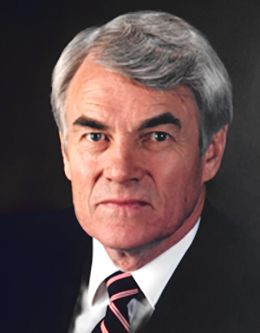 Brothers and sisters, it is impressive to know that on an occasion like this with all the other places you could be and all the other things you could be doing with your time, you have chosen to be here in a Church-related setting. That tells me a lot about the kinds of good decisions you are making in your lives. You are going in the right direction, and if you continue choosing the right, you will arrive at a destination that will be good for you—now and in the hereafter. For me, it is a humbling experience to be with you because there are among you some of the most impressive spir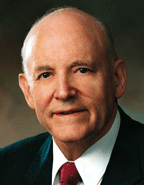 It is a delight for me to be with you on this campus tonight. It makes me feel young to see you and be with you, and I commend you for choosing to be in attendance at this fireside. I suppose the title of "fireside" is a bit of a misnomer inasmuch as we're not allowed to start any open fires, but you do kindle great warmth in my heart, and I surely pray that the Spirit of the Lord will kindle a flame in yours. We have just enjoyed another season of rejoicing and commemorating the birth of the Savior and, for most of us, the opportunity of renewing family ties. Almost all agree that D
A few years ago on an assignment to Tonga, I was asked to speak to the student body at the Liahona School. As we gathered on the stand, I gazed out over 900 beautiful students seated before me in the school's cultural hall. After the opening exercises and a special musical number, the entire student body entered into a scripture chase. Scriptural questions were introduced, and all the students who could immediately find the answer in the scriptures would turn to it and then stand up signifying their success in locating the correct scripture. After each question, a number were eliminated. Fi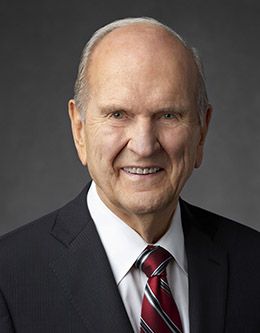 The title of my message tonight is "Reflection and Resolution," for indeed this is a time for reflection on activities of the past, and for resolution pertaining to the future. This evening is a real milestone—the first Sabbath day of new semester, of a new year, and of a new decade. We are pleased to be accompanied by several members of our family, including my father. We had my father, Marion C. Nelson, seated on the stand. Then he felt a little immodest about doing that, so he preferred to sit by the family. But I'd like my father to stand. I want you to know that in four days we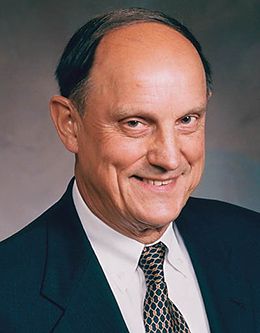 I have chosen to title my remarks "Where there is no vision, the people perish" (Proverbs 29:18). How can a simple verse in the scriptures influence our present, future, and eternal lives and counterbalance the philosophies of the world? What is our vision of the world today and our vision of religion, and how does it influence and determine our responsibilities as individuals and families? How Do We Gain a Vision? As we envision the world and religion, we discover rapidly the daily challenges of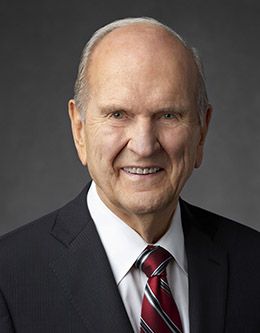 Our being here reminds us of those days when we were where you are now in your schooling. We had three important goals. One was to get married. Then, once married, our next goal was to get by financially. Then our goal was to get through. We got married when Sister Nelson was an undergraduate student and I was in my second year of medical school. Because I was under legal age, parental consent was required. My father was very amused when I called him away from his work to sign for me so I could get a marriage certificate. With Sister Nelson's (and parental) help,
We read from the book of John the account of the baptism of our Savior and the remarkable manifestations that followed this significant event. The scriptures record: Again the next day after John stood, and two of his disciples; And looking upon Jesus as he walked, he saith, Behold the Lamb of God! And the two disciples heard him speak, and they followed Jesus. Then Jesus turned, and saw them following, and saith unto them, What seek ye? [John 1:35–38] What a wonderful sight to behold as I look into so many faces today. You seem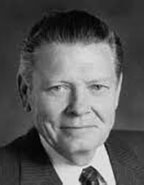 There are laws irrevocably decreed in the heavens above before the foundation of the earth, upon which all blessings are predicated. When we receive a blessing, it is because we are obeying those laws (see D&C 130:20). There are some laws which are apparently higher in a certain sense than others. Let me start with a physical law—the law of gravity. If I drop something heavier than air, it falls to the earth. I fly small aircraft. I have been flying for some forty years. Aircraft are heavier than air. Some are heavier than cars, some heavier than locomotives, some very, very larg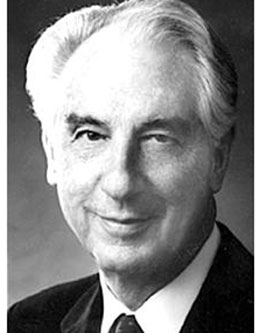 What you were when you went to bed last night is about what you are this morning. When you awakened, there was not much of a change during the night. You had certain talents last night; you still have those talents this morning. So, I think we can conclude that what we will be tonight, we will be tomorrow morning. In fact, the scripture tells us that same spirit that possesses your body at the time that you go out of this life will have the power to possess your body in that eternal world (see Alma 34:34). Where do you want to be in the eternal world? What you are today? Do you have
What a glorious experience it is for me to stand at this pulpit in the presence of so many of God's noble sons and daughters, my brothers and sisters in the gospel of Jesus Christ. I love you dearly! I sense faith and good works in you and face the future with keen anticipation as I contemplate your devotion to righteousness and your desire to serve the Lord and your fellowmen. I hope you draw strength and courage from one another in this setting and in your daily contacts with one another on this great campus. And I pray that you are looking forward to the future with the assurance and ser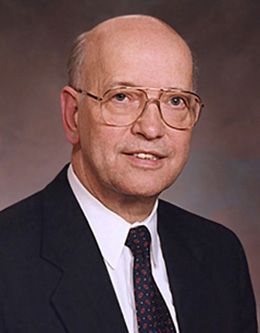 Looking over those missionaries, I suppose that I am here like a good example of all the problems that you will have with the language if you are going to a foreign country. When Solomon received his calling and with it the responsibility of the kingdom, he became apprehensive and somewhat insecure because of the tremendous load and responsibility which confronted him. In words very explicit he expressed his sentiments, as we read in 1 Kings, chapter 3, verse 7: "I know not how to go out or come in." I must tell you that, personally, I prefer the Spanish version of that verse because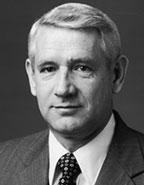 I am grateful, brothers and sisters, for the invitation that brings me here today. It is always a privilege to be on this campus and to participate in any way in the important processes that go forward here. I am especially grateful to be here as a part of this devotional today and trust that the Spirit of the Lord will bless us so that the things I have prepared will be carried into your hearts and understandings with some edification and some benefit for you. I would like to share with you today some thoughts on setting goals and measuring progress. Much has been said and written i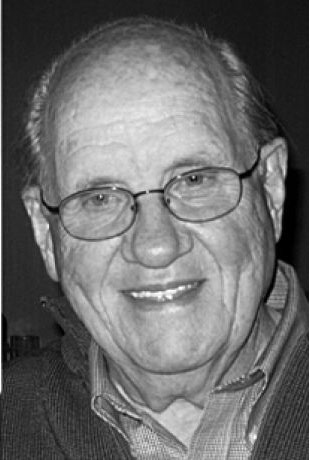 My dear brothers and sisters, I am thankful for this opportunity this morning. I am also humbled by this awesome responsibility of occupying your time. Considering who you are and how precious time is, I feel like the man who prayed, "Please, dear God, make my words today sweet and tender, for tomorrow I may have to eat them" (Richard L. Evans, comp., Richard Evans' Quote Book, p. 194; hereinafter cited as Quote Book). I have entitled my remarks today, "Serious About the Things to be Done," and I certainly intend to be serious, but I might share something with you befor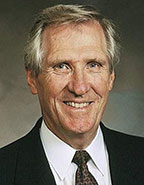 This is a beautiful sight. As I return to BYU and have the privilege of greeting you, I am filled within my heart with many apprehensions. I'd feel much more at home if we were having a zone conference. As I look here in the front, I see that your leaders here at the Y have understood that, and so they've lined up several missionaries so that I'd feel at home. I do appreciate that! Importance of Goals I want to talk to you today about a family-related topic, and it's called goals. The family is the most important unit in time or in eternity. An individual can only be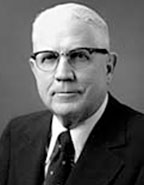 I hope that that very generous introduction of your great President didn't lay a foundation for a disappointment later on. As he was saying some of those very nice things, I thought of what President Kimball said the other night about a minister who was driving down the highway a little faster than he should have gone, and he was stopped by a traffic officer. The minister didn't want to be arrested, so he said, "Please officer, don't arrest me. I'm a poor preacher." The officer said, "Yes, I know. I've heard you." The most important thing I think I'd like to say to you today is that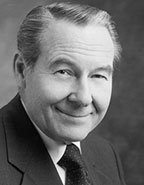 President Oaks and my wonderful young friends of Brigham Young University, it's nice to be among friends. I'm grateful to my Heavenly Father for this assignment. I pray earnestly that we might be able to communicate well together as we meet here to discuss a common interest—our membership in this Church. As we meet here at the beginning of another bright new year and contemplate the best possible utilization of the 360 days that remain, I rejoice with each of you that the spirit of Christmas is still fresh in our minds. With the stimulating thoughts of Christmas and the Savior, we ca
My dear fellow students, I feel that I can call you fellow students because we teach that the glory of God is intelligence and that we should be students throughout all eternity. I am happy to be here with you this evening and I commend you for attending such an outstanding educational institution. I am sure we will all agree that it is one of the greatest in the world. The music tonight certainly has contributed greatly to the spirituality of this occasion. The Lord said that "the song of the righteous is a prayer unto me, and it shall be answered with a blessing upon their heads" (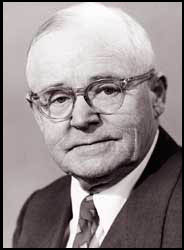 Thomas L. Martin humorously describes the main events of his life and highlights how the hand of the Lord worked to help him reach all his righteous goals. The text for this speech is unavailable. Please see our FAQ page for more information.