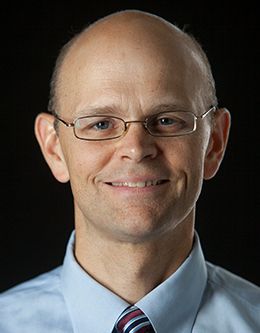 Dark clouds filled the Provo sky on April 15, 2003. It was the due date for our second daughter, but there were still no signs of imminent delivery. My wife, Christine, was concerned that she had not felt the baby move for a day or so. She felt urgently that we needed to go to the hospital for a test. I thought she was overly cautious, but we went.I remember our cheerful nurse that morning, chatting away as she hooked Christine up to monitors and quickly found a heartbeat. All was well.With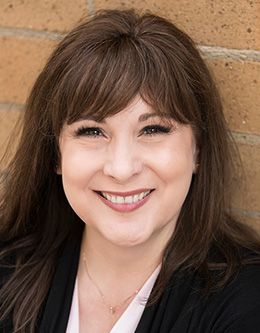 I would like for us to go on a journey together. The journey I am going to ask you to take, however, won't be a vacation. In fact, it will likely be a little painful. You see, for you to go on this journey, I need you to reflect upon a moment in your life when you were surviving a trial—a painful, discouraging trial wherein you experienced intense suffering. I need you to go back to how you felt in the midst of the darkness, the loneliness, and the anger, back to the moment when you felt you Read mo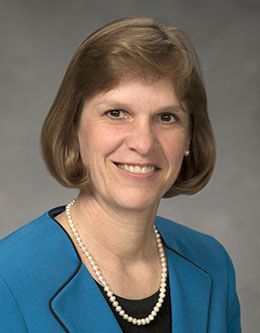 Years ago, when we were landscaping the yard of our new home, my father, who owned a hardware store, asked me if I would like some rose bushes that he had for sale at a very discounted price. It was an offer I couldn't refuse. I thought that roses would look very nice next to the white rail fence that bordered our front yard. I bought more than twenty rose bushes. We live close to the base of Rock Canyon, which means that there is very little soil and a lot of rocks. Kevin took on the arduous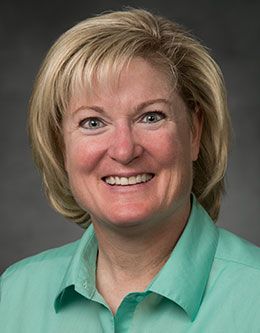 I would like to let my staff, my students, and my athletes know that I am just as surprised as you are to see me up here, but please don't let it shake your testimony or your confidence in BYU. When I was about four years old, I fell out of my bed. My father heard me crying and came into my room to check on me. As he helped me get back into my bed, he asked, with all of the compassion of a loving father, why I had fallen out of bed. He always loved to tell me how I had looked up at him and
My dear brothers and sisters, Sister Christensen and I are honored to share this special day with you. We love being back on campus at BYU and appreciate the gracious way we have been received today by Elder Kim B. Clark and President Kevin J Worthen and their wives. As we arrived early and walked across campus, we could feel the excitement in the air. We pray that this day—graduation day—will become a beloved milestone in your lives that you will look back on with a deep sense of accomplishment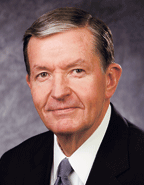 I always look forward to commencement and have now been doing so for quite a few years. For Sharon and me, this is a special commencement because it marks a change not only in our ongoing personal activities but also for Brigham Young University. BYU faces a very bright future with the leadership of President Kevin J Worthen. Because we are also leaving, we hope you will not be offended if we consider ourselves to be quasi-members of the class of 2014.We are sure for you graduates that your Read more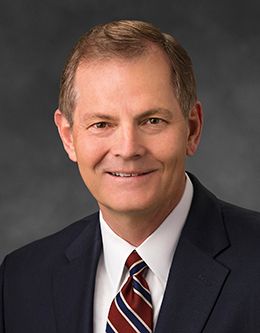 I couldn't be more thrilled to have received this assignment to come to Provo—to Brigham Young University to speak at your weekly devotional. As you have just heard, I am Bishop Stevenson. It was just about twenty months ago in general conference that I was sustained with Bishop Gérald Caussé and Bishop Dean M. Davies as the Presiding Bishopric. For several years previous to that our family lived in Japan, where we presided over the Nagoya Mission, followed by service in the Asia North Area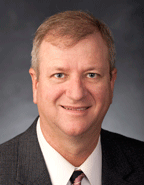 I grew up on a small farm in Sanpete County, Utah, about seventy miles south of Provo. As I have reviewed my life, I have recognized the Lord's guidance and perhaps even intervention that has directed me onto paths I would never have thought to pursue myself. From a very young age I knew what I wanted to be when I grew up.My grandfather owned the local sawmill and logged his own trees. As a little boy, I often went with him to the mountain. We would be logging trees, and quite often a green Read more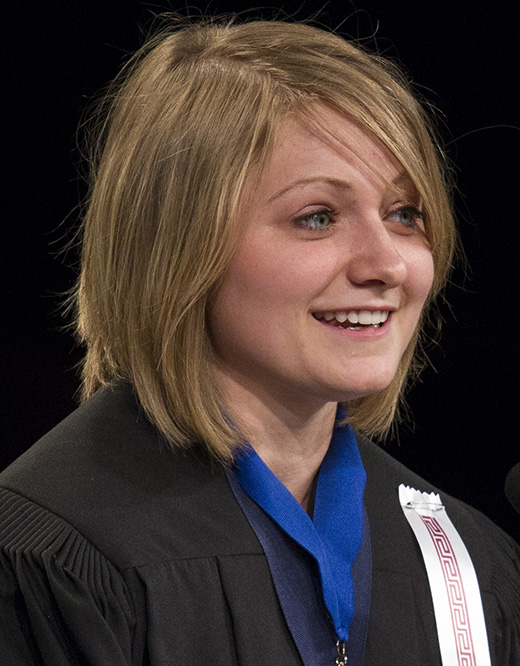 Elder Clayton, President Samuelson, faculty, graduates, family, and guests: It is an honor to stand before you today on this momentous occasion. I am grateful for this opportunity to share a few words with you.Several months ago I embarked on one of the longest drives I have ever made by myself. A dear friend had passed away, and I was determined to attend his funeral, even if that meant traveling alone. I confess that as I prepared to leave home, I felt some strong misgivings about the upcoming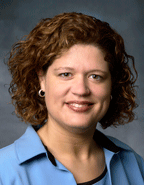 When Loni, who just gave the opening prayer, was younger, around eight years old, the two of us were spending some time together. At that time I had been home from my mission less than a year and was still in the missionary mode in some ways. That day I felt the need to help young Loni gain a greater love and understanding of the scriptures. So I began to tell her how answers to any problem or concern she might have could be found in the scriptures. I really thought I was doing a fantastic job with Read m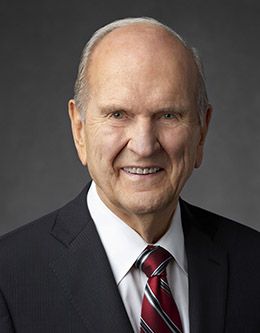 Thank you, President Samuelson. Thank you for your excellent service and exemplary leadership. We admire you and Sister Samuelson greatly. We also express our gratitude to the faculty and staff for their help to these choice students at Brigham Young University. Wendy and I are grateful to be here with you today.We are very pleased that President Dieter F. Uchtdorf has been awarded an honorary doctorate. We congratulate him. When we think of all he has accomplished—from his childhood days R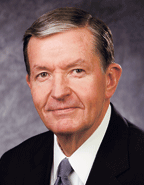 As we begin a new year and a new semester, let me add my welcome to all who are with us on campus as well as all who participate with us in various ways around the world. This is a wonderful season of new beginnings and reflections. The year 2008 was tumultuous in many ways. It was a time of some significant triumphs and also a time of unprecedented trials for many, both individually and collectively. Much that was unsettled around us continues to be unclear as we enter the new year of 2009.In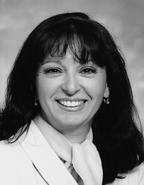 It is a pleasure for me to be here today and share a few of my thoughts with you. It is also overwhelming, and frightening, to be in front of such an audience—in front of you who already know so much about the gospel, you who have had many great and inspiring experiences of your own in your lives. Today I am going to talk about something in which I have a strong testimony. I firmly believe, without a doubt, that my whole life has been a miracle. I don't know why, to tell you the truth, but the Rea
In selecting a topic for today's talk—trusting God when things go wrong—I in no way wish to be the bearer of bad tidings. Mentioning the possibility (or better, certainty) that things can go badly caused me some uncomfortable moments in the past. At one time I was a member of a high council in a married student stake. I had been discussing the delights of this assignment with a number of my colleagues and friends. Almost unanimously they spoke of the great opportunity it would be to work with
Last week, on July 24, we honored the pioneers as we celebrated the 150th anniversary of their arrival in the Salt Lake Valley. "It is now 1997, and the future is ahead," President Hinckley proclaimed last April in general conference. He noted that great things were expected of the pioneers and that great things are now expected of us. He said that we now have "an overwhelming challenge to go on and build the kingdom of God. . . . We must grasp the torch and run the race" (Gordon B. Hinckley,
I had been a missionary in Taiwan less than a month when my companion and I decided to go to the National Palace Museum on preparation day. While waiting at the bus stop, surrounded by a sea of people with black hair and dark eyes, I noticed an older Caucasian woman approach. What immediately caught my attention was that she simply radiated tranquility, serenity, and peace. She came to where my companion and I were standing, recognized from our name tags that we were missionaries, and began to chat.The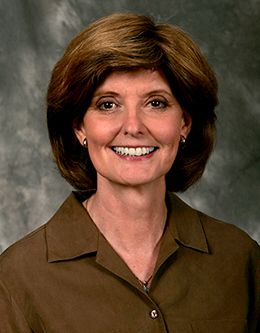 Let me tell you about some people I know. One is a woman who served a full-time mission when it was not fashionable to be a sister missionary. She received no financial support nor spiritual encouragement from her family. Upon returning, she worked her way through college and graduate school, marrying when most considered her rather old. After her children were born, her husband lost his job; he has yet to find permanent employment. However, by taking temporary jobs here and there, including those Rea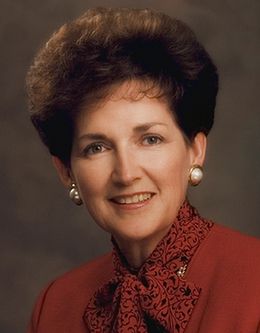 Thank you for coming. As I anticipated being here on an August evening, I tried to imagine who might come. August is year-end for me.It's a time to evaluate, a time to get excited about new beginnings. I suppose I am one whose fiscal year will always be connected to the academic year. School is a symbol to me of lifelong learning and growth. On long hot days, my love for football makes me imagine even the mountains standing up a little straighter as the band begins to rehearse and crisp new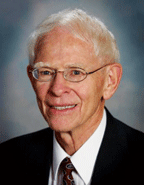 Thank you, Bruce, for those kind comments and, Lenore, for that beautiful number that so effectively sets the stage for this devotional. I would like to speak about "The Two Great Promises," but before I do that, I'd like to reflect briefly on some of the past.As Provost Hafen indicated, I'm in the process of completing my service as dean of the College of Engineering and Technology. I've been at BYU this time around for twenty-seven years, since 1967, and twenty-four of these years Read more [..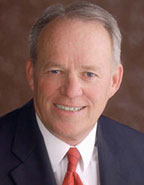 Sister Nadauld and I have an interesting perspective on the BYU experience that stems from three different periods of association. We were first here as students beginning in the fall of 1964, nearly thirty years ago. We returned twelve years later in 1976, and I spent some wonderful years as a faculty member, during which time I also served as a bishop on campus. We now experience BYU from the perspective of our children.Some months ago I overheard President Lee talking to a parent who had several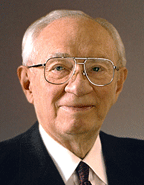 I cannot understand how I agreed to come here today. We have just concluded a general conference of the Church and a number of associated meetings. I am hoarse from speaking and feel drained of things to speak about.On Thursday, day after tomorrow, I leave for London for a regional conference to be followed by the rededication of the London Temple and then the rededication of the Swiss Temple. There will be dedicatory prayers and many talks to be given in the numerous dedicatory sessions that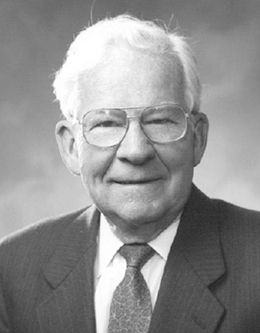 Why don't you have crosses on your buildings of worship? Why aren't your chapels built in the shape of a cross? Why don't you encourage your people to wear and display crosses? What is the Church's policy toward crosses?From Matthew 16:24–25:Then said Jesus unto his disciples, If any man will come after me, let him deny himself, and take up his cross, and follow me.For whosoever will save his life shall lose it: and whosoever will lose his life for my sake shall find it.We Read more [...]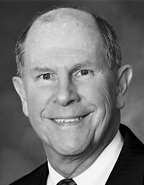 Brothers and sisters, it really is a great privilege to be here at Brigham Young University, a great school. School brings back some good memories. It also brings back some other memories: books, labs, exams, teachers, professors, and long study hours.It reminds me of the story of the young man who was determined to improve his grades in zoology. He had studied all night long for the final zoology exam. When he arrived at the class the next morning he saw, to his surprise, ten birds sitting on Read mo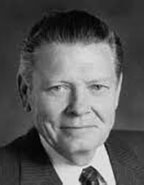 Brothers and sisters, this really is a great privilege for me, and I pray that you and I might be united by the Spirit, that together we might be uplifted and rejoice in the beautiful things of the gospel. To begin my comments let me show you something I have here in my hand. It's a silver dollar from Las Vegas, Nevada, where I was born and raised. At the age of fourteen I used to carry thousands of these up and down Fremont Street to the various casinos there. In fact, at the age of fourteen, Read more [...]