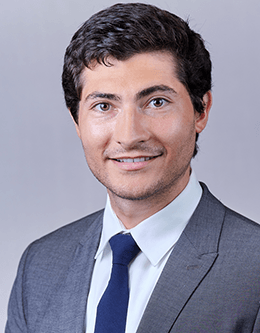 Good morning, Elder Kearon, President Worthen, those from the university administration, members of the board of trustees, faculty, honored guests, and, of course—the reason why we are all here—the class of 2019.First and foremost I would like to congratulate you for your hard work and dedication. Every one of us has shown through wholehearted devotion to our learning and studies that we deserve to be sitting here right now. Many of us have spent more hours in the library than in our own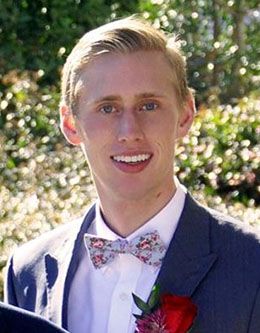 Fellow students, graduates, parents, siblings, peers, and teachers, good afternoon! I would like to begin by addressing my peers. Friends, I expect that you, like me, are probably feeling excited today and perhaps a little anxious and maybe even a little burned-out at the end of this road to graduation. And certainly you and I are each asking ourselves the essential questions: So what? What will my BYU experience amount to? What am I going to do with it?I select the word experience intentionally
Each year Oxford Dictionaries selects a word of the year—"a word, or expression, that . . . is judged to reflect the . . . mood . . . of that particular year and to have lasting potential as a word of cultural significance." Past selections include unfriend in 2009 and selfie in 2013. In 2015 the word of the year was not a word but a pictograph: the "face with tears of joy" emoji.1Recently, Oxford Dictionaries announced that the word of the year for 2016 is post-truth, a Read more [...]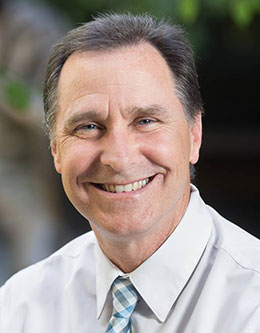 Good morning, brothers and sisters! I am grateful to see many friends and family and wonderful students. It humbles me to be with you today.I believe in truth in advertising: what I share today is far more important than I am capable of expressing. Those of us who teach the gospel soon realize that we are just not good enough. But I know that with the Lord's help I can do what needs to be done. I pray for that help for all of us as we spend the next few minutes together.There is power in Read m
Hi, everybody! To all of you—graduates, parents, and other supporters—thank you so much for being here, and thank you even more for what you have done to get here. I also want to say thank you to those who have helped me get here. To my sweet husband, my parents, my siblings, and all my extended ­family, thank you for your wonderful encouragement and support.I will start by letting you all know that I do not feel particularly qualified to address you, much less able to give you any life Read more [.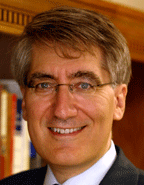 I wish to express my gratitude to the trustees, administration, faculty, and students of Brigham Young University for the invitation to be with you for this great celebration of the academic achievements of the men and women who are graduating today. I also want to thank you for the tremendous honor that you are conferring on me. I offer my heartfelt congratulations to the graduates and to the families whose love and support enabled these men and women to achieve what they have achieved in these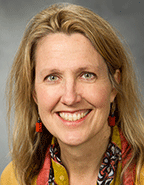 I have to tell you how much I love working and living in a college town, where I get to know so many wonderful students. When our youngest, Rob, was about five, we were out shopping, and I bumped into a bunch of students, as frequently happens. It was great because he looked up at me kind of wide-eyed and said, "Mom, every place we go people know you. Are you famous?"Of course I said, "Yes."I may not be famous, but I am blessed to work with so many fantastic colleagues and friends R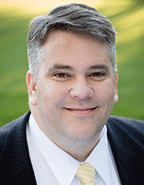 I am grateful for the opportunity the administration affords me to speak to you today. I am particularly grateful for the friends and family who have gathered here to support me and for the special privilege of having my father and my mother, Larry and Kathy Hickman, in the audience. So much of what I have been able to become is due to them.In the next few minutes I hope to make the case that through the grace of Christ's Atonement both you and I have been given the chance to receive the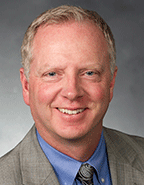 Good morning, my brothers and sisters. Thank you for being here today. I pray that we may share some insights that will lift and encourage our spirits and help us in our pursuit of excellence. My message is based on a statement made by Elder Jeffrey R. Holland back in the fall of 1981, when he stated: "The opportunity of a lifetime has to be taken in the lifetime of the opportunity" ("Virtus et Veritas," in BYU 1981–82 Fireside and Devotional Speeches [Provo: Brigham Young University, Read more [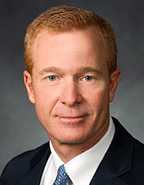 When I was ten or eleven years old, my twin brother and I went on a hike up the mountain just north of Y Mountain. Together, with a few friends, we woke up early and climbed straight up the face and then scampered across the top to the peak overlooking Rock Canyon.On our way back down we ran into a small rattlesnake. Being the excitable kids we were, we surrounded the poor creature and wouldn't let it escape. We became so bold as to pick it up by the tail as it would try to slither away. We'd Re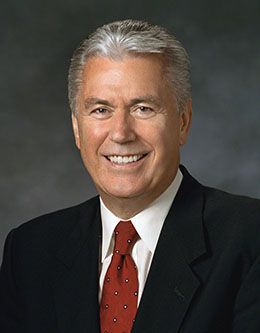 My beloved brothers and sisters, my dear young friends, I am grateful for the privilege to be with you today. It always lifts my spirits to be surrounded by the young adults of the Church, and you inspire me to declare, "Let Zion in her beauty rise." As you are living all around the world, you represent in a beautiful way the future and strength of the Church. Because of your righteous desires and your commitment to follow the Savior, the future of this Church looks bright.I bring you the Read more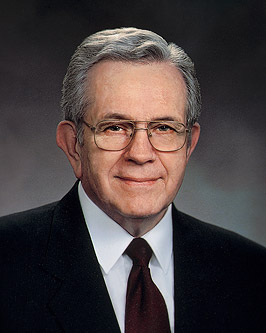 I am very grateful for the blessings which allow you to see and hear me from across the earth. I am most grateful for the gift of the Holy Ghost, a miracle which requires no satellite transmission and allows me to picture you in your many places in my mind's eye. You are consummately precious. We look forward to the day when we can pass the keys of the kingdom on to you.Rather than take notes, pay attention to the impressions you receive as we consider a most sacred topic. If all that you know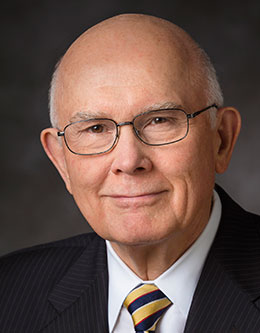 My dear young brothers and sisters, Kristen and I feel privileged to be with you on this significant occasion. We meet on 9/11, the tenth anniversary of an event that has profoundly influenced our lives and thinking and will do so for many years to come. It is forever associated with the Twin Towers.I have felt impressed to speak this evening about another set of twins, the twin ideas of Truth and Tolerance. These subjects were not chosen because they are uniquely your concern as young adults, Rea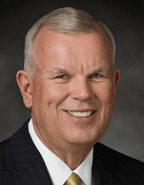 Brothers and sisters, it is wonderful to be with you this morning. You are a beautiful sight. Each time I come on campus, I can't help but think of many years ago when I came for a stake conference here with one of the BYU student stakes. We spent the evening with the stake president and his family and had a wonderful dinner. During the evening we visited, and the stake president asked Sister Snow, Phyllis, about serving with me. She said, "Oh, it's very enjoyable." She said she loved coming. Read more [
I have found over the years that as I read the scriptures closely, some are baffling. Some I have read over and over, and I still don't understand what they are saying. However, studying, pondering, praying, and meditating has, on occasion, brought insight and understanding. For example, two scriptures I initially found quite baffling were verses 6 and 7 of section 88 of the Doctrine and Covenants. Speaking of the Savior, the scriptures state that "he descended below all things . . . that he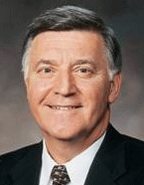 Good morning, brothers and sisters. My wife and I are greatly honored to be with you enthusiastic students at this wonderful university. I have titled my message "Just in Case Someone Asks, I Will Be Ready."As a teenager I found a simple thought that had guided Abraham Lincoln's life. President Lincoln was asked how he was able to become the president of the United States. His self-effacing answer was, "I kept preparing myself just in case."1 This down-to-earth phrase inspired me, and

What a blessing it is to be here at BYU—to sing, study, and worship under the light of the restored gospel and to be guided by prophets, seers, and revelators! I am deeply grateful for that, and grateful today to be surrounded by superb faculty, extraordinary students, parents, friends, and family—including my brothers Robert and Wayne Barrett, both of whom are also professors here at BYU.I was privileged to teach a Book of Mormon class last semester, which I count as one of the greatest R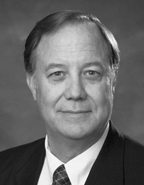 I would like to talk with you about a subject that you may think you know a lot about: truth. I would like to base my talk on a number of scriptures that talk about truth.The first is in John 18. There is a key question in these verses that I always found curious. Christ was tried before Caiphas and then brought to Pilate, because the Jewish Sanhedrin did not have the power to sentence anyone to death. After some interchange His accusers told Pilate that Christ claimed to be King of the Jews, Read more [...]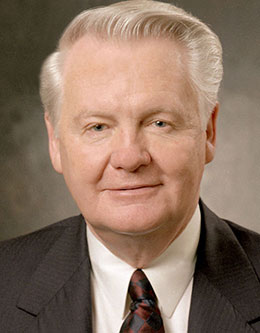 It is common at graduation time to receive a few student letters expressing thanks for the opportunity to study at Brigham Young University. Almost all students feel a sense of gratitude for the BYU experience. They appreciate faculty and staff members who have been a special influence in their lives--both in terms of the learning associated with a particular discipline and the wise counsel received concerning life. Sometimes students share a special experience associated with a classroom lecture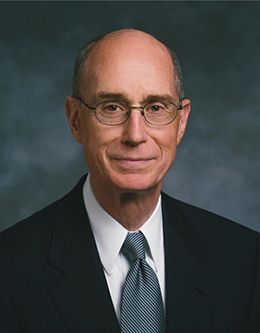 I am grateful to be with you at the start of this Education Week. All those who have made the arrangements and those who will teach and perform deserve our praise and thanks. I am grateful for your attendance, which for many required substantial sacrifice. And I offer my thanks and admiration to those who have taken time to participate at a distance through what seems to be an unending stream of the miracles of electronic communication. We welcome you warmly.One glance at the newspaper or at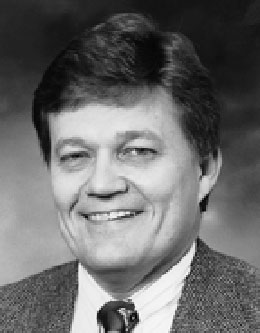 The premise of all my remarks is that a glorious restoration has taken place in our time. We have come to understand that the history of the world is marked in dispensation units. The world has suffered through periods of relative darkness, ignorance, and error. It has also been blessed with periods of truth and light. You and I have the blessed privilege of living in the full light of day—the dispensation of the fulness of times. This, as they say, changes everything. The scripture in Isaiah 29:14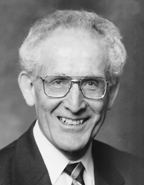 I would like to speak about a wonderful gift that we all share, without which we could not fulfill our purpose on earth. It is the gift of language. To place this topic in proper perspective, I will start at the very beginning—a very good place to start. When God placed Adam and Eve in the Garden of Eden, He made it clear that they and their descendants were to have "dominion" over all the earth (Moses 2:26)—or, in other words, they were to have presiding and governing power in the earth. Read more
I had some difficulty deciding on what ought to be the title and theme of my remarks today. I finally settled on "Powerful Truths That Make a Difference in Our Lives."We are all grieving today because of the senseless acts of violence that took the life of Elder MacKintosh and seriously injured Elder Borden in Ufa, Russia. Reportedly, the terrible crime was committed by an individual, or individuals, in a drunken condition.Have you ever given much thought to how dramatically the world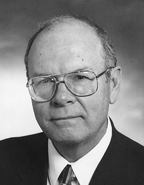 I am honored to be asked to speak at the devotional assembly this morning. Because the weekly devotionals at Brigham Young University have been such a significant part of my life, I have taken this invitation very seriously. My topic is "What We Believe."Sooner or later you and I will be approached by men and women not of our faith—persons either sincerely interested in what we believe or else opposed to much of what we stand for. This is particularly true as the Church grows and as our Read more [...]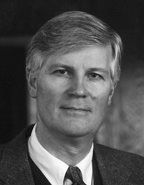 My dear fellow students seeking learning, even by study and also by faith: I salute you in this noble effort. I consider myself doubly blessed to be permitted to serve some of you as a faculty mentor, others as a campus bishop. My life and that of my family is unmeasurably richer because of our associations with BYU students, whom Linda and I (sort of as doting surrogate parents) consider to be the brightest, the sweetest, the most faithful, the most diligent, the most talented, and the most beautiful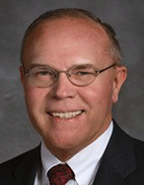 I love the words to the song our choir just performed:Write [thy] blessed name, O Lord,  upon my heart There to remain so indelibly engraved  that no prosperity or adversity shall ever move me from thy love. [D. Grotenhuis and Thomas à Kempis (Dayton, Ohio: The Sacred Music Press, 1991)]When Thomas à Kempis penned those lines more than 500 years ago, he was in one sense talking about education—the kind of education that can occur at this university in a way that can occur at Read more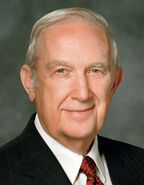 Can you sense the excitement in the air as we begin another marvel called BYU Campus Education Week? There is nothing quite like it in scope or quality in all the world. Over 180 of the world's best and brightest have spent long hours preparing their presentations to provide more than 1,100 classes ranging from deep doctrine to folk dancing, from family and marriage to the healing wings of music. Over 33,000 righteous, inquiring individuals like you have traveled near and far, many at great sacrifice,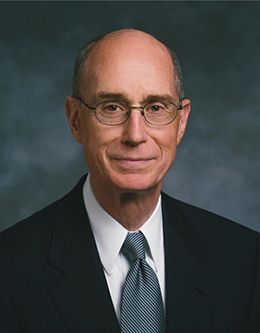 Finding Our Way Back I want to talk with you about going home. This is the time of year when all of us feel a tug at our hearts. Many of you will be thinking about being home for the holidays. But all of us know, perhaps more than at any other time of year, that happiness in some way centers on a family—both in this world and the next.Only as I've grown older have I come to understand what my parents did for me. Of all the influences they had on me perhaps the most powerful was the desire Read more [...]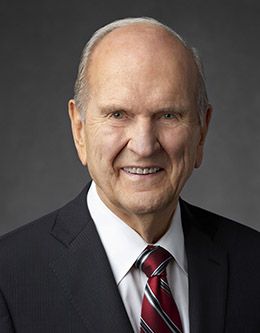 The gospel of Jesus Christ offers light and truth, answers to our most pressing questions. Truth, however, is only one of many blessings of the gospel.Speech highlights:"Truth proclaimed by deity is as absolute as deity. It is defined as 'things as they are, and as they were, and as they are to come.' The glory of truth is revealed in these words of the master: 'If ye continue in my word then are ye my disciples indeed; and ye shall know the truth and the truth shall make you free.' Truth Read m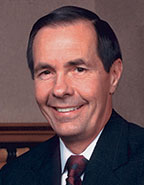 I am tempted to use this unique occasion to address my remarks, not to 15,000 people, but to one. I understand that your brilliant and handsome president, one of my dearest friends, has yet to become converted to the joys of jogging or the gospel according to Moody, Fisher, and Zimmerman. Even worse, of late his public pronouncements have been riddled with aerobic agnosticism. However, I have concluded that the problem of the Holland mitochondria being left under a bushel must be left for another Read more [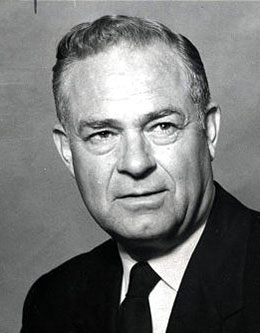 My dear young fellow students, this is the type of Brigham Young University that I am more familiar with, about the size that I was acquainted with some time ago. It seems never to have gotten on the record that while I graduated from the University of Utah, I attended Brigham Young University at one time; and I have fond memories of those far-gone days. As Debbie Mitchell sang to us this morning in the spirit of a devotional assembly, I recalled how frequently, in numbers approximating the numbers Rea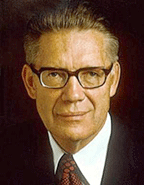 I have sought and do now seek that guidance and enlightenment which comes from the Holy Spirit of God. I desire to speak by the power of the Holy Ghost so that my words will be true and wise and proper. When any of us speak by the power of the Spirit, we say what the Lord wants said, or, better, what he would say if he were here in person.I shall depart from my normal and usual pattern and read portions of my presentation because I want to state temperately and accurately the doctrinal principles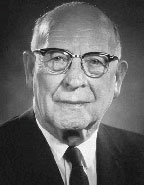 I first greet all of you and tell you how honored I feel to be invited to address you this morning, and how surprised I am to see so many of you here. I thought that you would be on the way to Jerusalem with the President of the Church; he is on his way over there to dedicate the Orson Hyde Memorial Gardens. I have a great interest in what is going on over there because I was appointed president of the Orson Hyde Foundation, although I am not a relative but simply have a great love for the people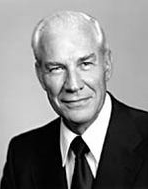 As Sister Derrick and I came onto your campus this morning, I was reminded of Dr. Sidney Sperry, your former Dean of the School of Religious Studies, under whom we had the opportunity of studying monthly for some twenty to twenty-five years. As he stood on the foothills of these mountains to the east and looked over what at that time was a relatively small school, the Lord showed him a vision of what the school would become. As Brigham Young University has developed into the great school that it Read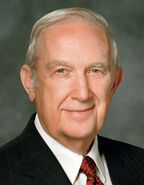 I have prayerfully selected my topic for today with the desire that it benefit both student and missionary on this campus. I know what I would communicate but find it difficult to choose appropriate words to underline the principles I would share with you. Therefore, I appreciate most sincerely the prayer that was offered in my behalf at the beginning of this session. I would speak on the topic: "How to find and confirm truth, and how to gain the courage to apply that truth in our lives."Each Read more [...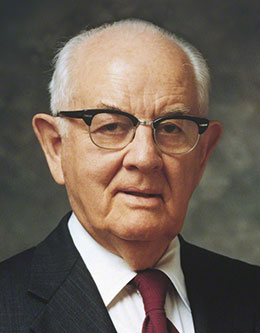 My beloved brothers and sisters, what a joy it is to be with you on your first devotional for the new school year! I am glad to be here and I greet you with my affection and deep-seated love.I wrote, some time ago, a letter to a disbeliever. Much of what was said in that letter has been on my mind lately and I wish to share the substance of those thoughts in this talk to you. With that explanation you will better understand the point of view assumed and the style in which it is given. Writing Read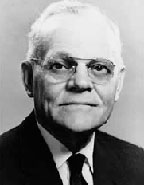 I feel honored, brothers and sisters, to have been invited to address this devotional assembly and dedicate the enlarged Harold B. Lee Library. It is always an inspiration to be on the campus of this great University in the presence of President Oaks, faculty members, and you students. And it is a distinct and much-appreciated privilege to pay respect to our late Church prophet, president, and my close friend and associate, Harold B. Lee.More than any other institution, the library of a university [to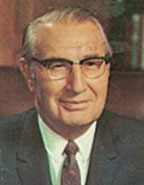 Thank you, President Oaks. I am pleased to be here this morning, my brothers and sisters. I have great regard and respect for Brigham Young University. My two daughters were graduates of this great institution. Now, to look upon and be in the presence of this gathering this morning enlivens my soul. For to behold such gives me a feeling of stability of the present and a promise of the future because you have declared your position by enrolling in this institution after knowing what high standards Read m