Students, one month of the semester is now past. For you beginning students, there is plenty of growth ahead, and I invite you to anticipate the time in a few years when you will assemble in this place wearing graduation robes to receive your degree. For those in the middle or finishing up, I invite you to look back on your experiences here and contemplate the value that attending college has added to your life. What If God Gave Us What We Asked for Instead of What We Need? Now, imagine if, during R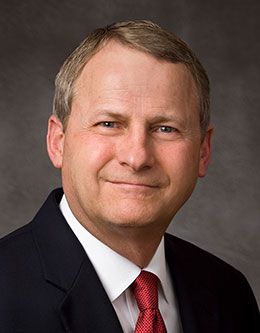 It is wonderful to be back at BYU today. I was a student here in the early 1970s. During that time, some important things happened here, including the construction of the Marriott Center, the appointment of President Dallin H. Oaks as president of the university, the building of the Provo Temple, and the hiring of LaVell Edwards as head football coach and him taking his team to BYU's first bowl game, the 1974 Fiesta Bowl. During that time, several important things also happened in my life, including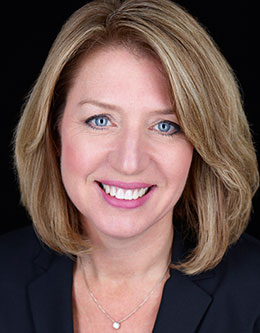 When I came to campus this morning, I had a bit of a panic, and it wasn't at the thought of you, because you all are an awesome sight. It was seeing the signs—those big signs at the entrance to campus. I have to admit that those signs always give me a little panicky feeling because they are a reminder that this is the place where I was abandoned by my parents. This is the place where I was left to figure things out on my own and to wonder, "Am I even smart enough to be here?" But today Read more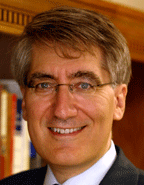 I wish to express my gratitude to the trustees, administration, faculty, and students of Brigham Young University for the invitation to be with you for this great celebration of the academic achievements of the men and women who are graduating today. I also want to thank you for the tremendous honor that you are conferring on me. I offer my heartfelt congratulations to the graduates and to the families whose love and support enabled these men and women to achieve what they have achieved in these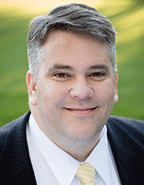 I am grateful for the opportunity the administration affords me to speak to you today. I am particularly grateful for the friends and family who have gathered here to support me and for the special privilege of having my father and my mother, Larry and Kathy Hickman, in the audience. So much of what I have been able to become is due to them. In the next few minutes I hope to make the case that through the grace of Christ's Atonement both you and I have been given the chance to receive the
The operation on the infected leg of the Prophet Joseph Smith gives us a story about nobility and the comfort that comes from faith in a loving father. There is also another, less well-known lesson hidden in this story. The doctor attending Joseph at the end of the ordeal is sometimes portrayed as a humble country doctor with uncertain skills. But Elder Neal A. Maxwell pointed out that this was not the case, citing Dr. LeRoy S. Wirthlin, a Latter-day Saint doctor who researched the event: The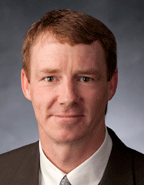 If there is one thing that distinguishes the university from other institutions of learning, it is the expectation to advance knowledge. The mission of most educational institutions is to pass on what is already known. Our high school teachers distilled their lessons from books that had already been written. At the university we engage in this dissemination too, but we have the further obligation to add to the bank of human knowledge by asking new questions or using new sources and methods to find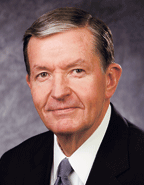 It is my distinct privilege and pleasure to welcome all of you and to extend my commendations and congratulations to those before us who are recognized in our program of the day and are adorned in the apparel earned by their accomplishments. As we will emphasize later, none has trod this path of achievement alone, and so in our adulation we include all who have contributed in any way to the success of these graduates. On behalf of our administration and board of trustees, thanks to all who have assisted,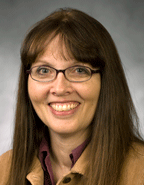 I'm afraid that if my two oldest granddaughters could see me here today, they would be a little disappointed. My daughter heard them telling their other grandmother that I worked at BYU (even though she already knew it). When she asked what I did here, they said I took care of the Y. "Oh," she said. "What does she do with it?" They told her my job is to protect it and keep it white. (I don't know if I could even make the hike up there!) So, I'm apparently off the job right Read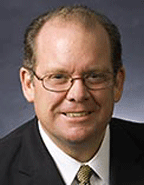 In 2002 my wife and I directed a Study Abroad program to Madrid. As part of the program's activities we organized a trip to Santiago de Compostela in northern Spain. This city became famous in the Middle Ages when it was assumed to be the resting place for the remains of the Apostle James. As a result it flourished as one of Christianity's most-frequented pilgrimage sites. For pilgrims the Santiago trail symbolized every man's search for forgiveness, identity, and purpose. Because of these Read more [...]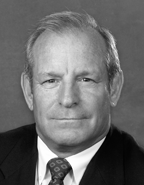 Today as I stand before you, I am humbled by the invitation to share my thoughts and bear my testimony of our Lord and Savior, Jesus Christ. It has been mentioned that I am in my 31st year here at Brigham Young University, and I can truly say that this opportunity to address you has never been on my radar screen. Indeed, I have comfortably sat in the audience for more than three decades now and have never ceased to be inspired each week by the music and the spoken word. Rosalind, your selection today
Perhaps it is because I cannot help but wonder why you are all here! Some have traveled a considerable distance. Almost all have taken precious vacation days. So, why here? Why Education Week? Why not waterskiing? Or the beach? (Some of you may be asking that very question right about now!) If you think about it for a moment, I believe you will agree that it really is a pretty good question. Why did you choose Education Week over some recreational activity or simply lying adrift on a plastic air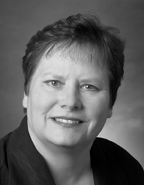 In a revelation given through the Prophet Joseph Smith to David Whitmer, we are told that eternal life "is the greatest of all the gifts of God" (D&C 14:7). When we understand that the entire work and glory of the Savior is "to bring to pass the immortality and eternal life of man" (Moses 1:39), a most significant question for us is "How do we obtain eternal life?" The Savior provided the key in His great intercessory prayer recorded by John, the beloved apostle: "And this is life Read more [...]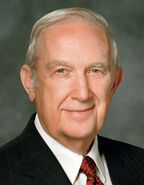 I find it increasingly difficult to speak to you who qualify in worthiness, testimony, and personal capacity to be here on this singular campus. This sense of inadequacy comes from the deep respect and sincere love I feel for each of you. Today my intent is to help you, while your life unfolds in productive ways, to obtain the profound joy and happiness I am blessed to have. If such joy is the nature of your life, what I say will be a confirmation of what you already have been privileged to learn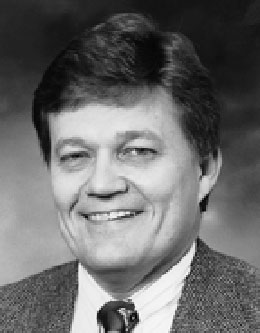 The premise of all my remarks is that a glorious restoration has taken place in our time. We have come to understand that the history of the world is marked in dispensation units. The world has suffered through periods of relative darkness, ignorance, and error. It has also been blessed with periods of truth and light. You and I have the blessed privilege of living in the full light of day—the dispensation of the fulness of times. This, as they say, changes everything. The scripture in Isaiah 29:14
A junior high school student was once having problems learning math. His teacher struggled with him day after day and assigned him extra work to do each evening. The student would always return the next morning with the assignment uncompleted. After this had gone on for some time, the teacher vented his frustration by asking the student in an irritated tone, "What is it with you? Are you really ignorant or just apathetic?" The student casually shrugged his shoulders and replied, "I don't Read more [..
I am grateful to be here today and ask for your faith in that which I wish to share with you. Korihor, as we read in Alma 30, had made many untrue allegations about the Church and was brought before Alma, who listened but was not challenged by Korihor's claims. Alma recognized the allegations to be false—not only because he knew the doctrines of the Church and the history of his people, but because he had unshakable confidence in his own personal experiences with the gospel. It is a good
I was asked to address myself today to my experiences at the intersection of my studies and my beliefs. I have chosen to consider what I would call the development of the searching mind. Because I was asked to speak on some aspect of the integration of faith and reason, it occurred to me that I needed to take a moment and dedicate this talk to my husband. So much of what I think and what I am is due to my relationship, my discussions, and my life with him for the past seventeen years. Our discussions R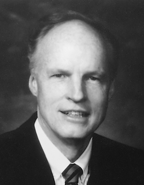 A friend of mine who has spoken more than once at this lectern said to me one day, "There are no great speakers, there are only great audiences." I consider this one of the great audiences in the world, and I'm overwhelmed with a sense of destiny. I believe the world's future is being made right here. A little boy, I'm told, wrote a letter to God (this is published in a collection of children's letters). It said, "Dear God, How do you feel about people who don't believe in you? Read more [...]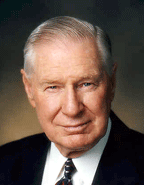 It is a delight to be with all of you. I have enjoyed very much the fellowship and companionship that is here. This is quite a sack lunch that we have had. I am glad that President Lee has the high regard for my Ruth that he expressed; I am never more honored or grateful or appreciative than when she is seated by my side, and I am grateful that she is here with us tonight. We are honored to have Elder and Sister Eyring with us, and we appreciate their presence very much. I want to say that I consulted
To every thing there is a season, and a time to every purpose under the heaven: A time to be born, and a time to die; a time to plant, and a time to pluck up that which is planted. [Ecclesiastes 3:1–2] The Lord has a marvelous system for providing for his children here on earth. The creation account found in Moses tells how our earth was formed and how the necessary elements were prepared for life to exist. First, God said, "Let there be light; and there was light" (Moses 2:3). Then Read more [...]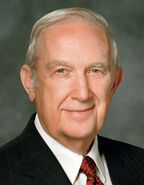 Can you sense the excitement in the air as we begin another marvel called BYU Campus Education Week? There is nothing quite like it in scope or quality in all the world. Over 180 of the world's best and brightest have spent long hours preparing their presentations to provide more than 1,100 classes ranging from deep doctrine to folk dancing, from family and marriage to the healing wings of music. Over 33,000 righteous, inquiring individuals like you have traveled near and far, many at great sacrifice,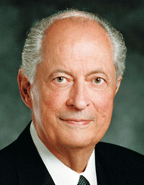 Each time I come to Brigham Young University, I realize that I am standing before a royal army prepared to go out to be in the world but not of the world. BYU is an exceptional university of learning because it was founded on the premise that all subjects taught here would be taught with a special spirit of learning that would allow you to develop your gifts and talents and prepare each of you for the tests of life. It enables those who come here to be temporally and spiritually self-sufficient not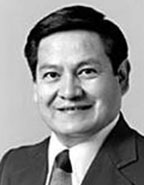 President Holland, faculty members and students, my dear brothers and sisters: First of all, I would like to express my appreciation and gratitude for the privilege and invitation to come down here and talk to the greatest student body in the whole world. Secondly, I would like to express my appreciation and gratitude for the blessing of a great companion. I am grateful that Sister Lee was able to be with us today. I am also proud to have our two oldest boys, Duane and Chad, with us. They're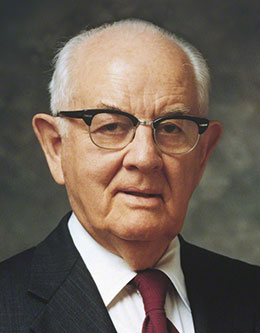 My brothers and sisters, it is a delightful experience to be with you again today in this spacious building. As remarks were made at the beginning of this meeting concerning cleaning up our home and grounds, I thought of something that Brigham Young is reputed to have said. He had been to St. George and was traveling back to Salt Lake City when he stopped in a town he had visited on his was to St. George and in which he had instructed the people to clean up their yards. He said, "I told you when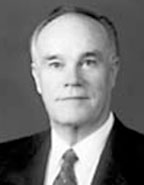 My brothers and sisters, one of the things that Dallin forgot to mention in that obituary was the fact that I was a cheerleader at BYU and as such was asked to be one of the Montana Queens. Brothers Mose Flake, Gene Jensen, and myself had the opportunity to dress up, complete with our Dracula false teeth, and ride on the float to represent the Montana Queens several years ago—a very creditable job, I might add. It is wonderful to be back at BYU. I grew up in Provo, looked forward to attending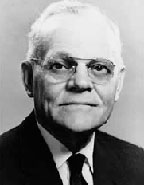 I feel honored, brothers and sisters, to have been invited to address this devotional assembly and dedicate the enlarged Harold B. Lee Library. It is always an inspiration to be on the campus of this great University in the presence of President Oaks, faculty members, and you students. And it is a distinct and much-appreciated privilege to pay respect to our late Church prophet, president, and my close friend and associate, Harold B. Lee. More than any other institution, the library of a university [to
Thank you very much, and thank you, President Oaks. This is really my first opportunity to view this audience from this particular perspective, and as you can probably imagine, it is indeed overwhelming. But I do want to express, both for myself and I am sure for all of the other recipients of the Karl G. Maeser Awards today, our appreciation to the Alumni Association and to the University. We feel that this is an honor to be invited to join such distinguished company as the past recipients of these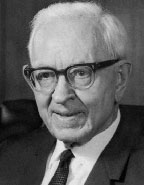 The Lord has encouraged and even commanded us to seek all forms of knowledge, including knowledge of countries and kingdoms. The knowledge of this kind that we gain in scripture and other writings is valuable for our learning and even spiritual growth. The text for this speech is unavailable. Please see our FAQ page for more information.