It is wonderful to be here with you today, to know that you have arrived safely from your travels, and to see in you the bright hope of anticipation that accompanies a new year and a new semester. We Have a Divine Nature Let me begin with a story that may sound all too familiar to some of you. The airport had been packed for hours. The usually crowded holiday travel conditions were exacerbated by weather-related delays and cancellations at other airports. Hundreds of frustrated travelers were scrambling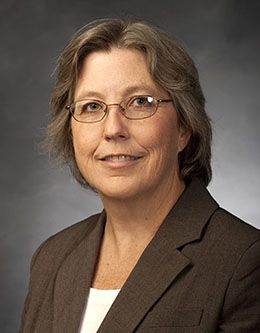 When our children were teenagers, whenever they would leave our home, my husband or I would usually say to them, "Remember who you are." If you asked them what that means, they would probably say a couple of things. First, it means that they are a Wadsworth and that there are certain behaviors and responsibilities that come with that. But, more important, I hope that they would say it means they are children of God. We knew that each time we sent them out the door, they would be faced with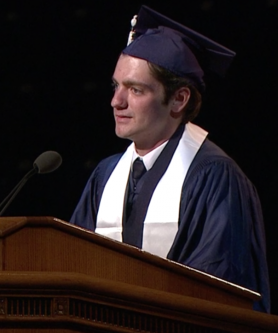 I am honored to be here today. It is a testament that BYU's education works when a freshman as awkward as I was can enter BYU and emerge ready for the workforce. I can honestly say that my BYU experience has changed who I am for the better. I am sure many of you feel the same. When I say BYU changed who I am for the better, I do not mean only that I have a more developed skill set to offer employers—I hope I do—but I believe that my BYU experience also changed how I view myself at a fundamental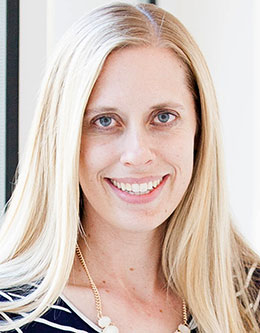 It is truly an honor and a privilege to be here with you today. When I was invited to speak at the devotional, I decided to ask my children what they felt was most important for BYU students to know. My eleven-year-old son, Nathan, said to tell you to not vote for a particular presidential candidate, who shall remain unnamed. My only daughter, Hannah, age eight, has three brothers. She felt that the most important thing to say should be directed at all the men and boys here in the audience in regard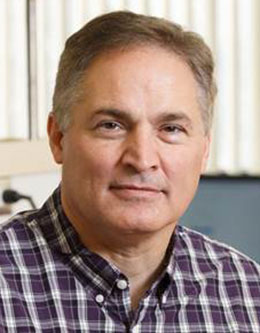 Today is July 14. For most it is just another hot summer day, but for those with French connections it is La Fête Nationale, the day that France celebrates its independence. Every July 14 I am reminded of my missionary service in France and Belgium years ago. One July 14 my missionary companions and I watched from the port of Calais as fireworks burst over the English Channel in beautiful celebration of French freedom. This was a wonderful time for me—the last summer months of my mission among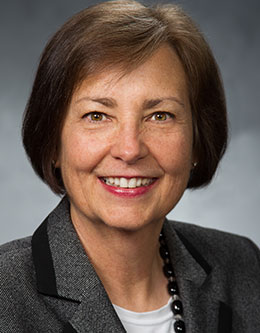 When I tell people I am a faculty member in the Department of Linguistics and English Language, I am often asked, "How many languages do you speak?" Or they may react and say, "Oh, I'd better watch my grammar." While it is true that linguists study language, they study it in many different ways, not just by learning languages or by watching for grammar mistakes. I would like to give you a taste of what some of the linguists in our department and college do. A few of my colleagues study
I am very grateful for the privilege to be with you today. It is a great opportunity to speak to a very special and unique group of people like you. It is truly a blessing to study at this university, a place that allows each of you to live according to your beliefs. Not all students in the world have this opportunity. When I was your age, I studied at a respected university in São Paulo, Brazil—in the city in which I was born and raised. It was a good institution of higher education, but Read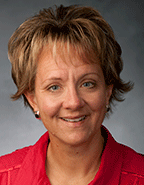 Brothers and sisters, I'm very humbled to be standing before you today. I want you to know I am very honored to be among you. I am especially honored to be among the amazing BYU students who continue to edify me daily in my life. At a recent stake conference I attended, the visiting General Authority opened the evening session for questions, and a man in the congregation asked, "Could it be that I have the wrong patriarchal blessing?" At first I was startled by his words. But as I pondered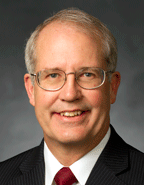 I am honored to be here today to address you. I have been blessed with goodly parents, a noble and accomplished wife, and valiant children. I am especially honored to be here with my colleagues and with you, the students of Brigham Young University. Many devotional talks through the years have shaped my life. Brother Hugh Nibley, one of the great teachers at Brigham Young University, used to describe our lives like going to a Broadway play. Arriving late, we miss the opening—and, leaving early,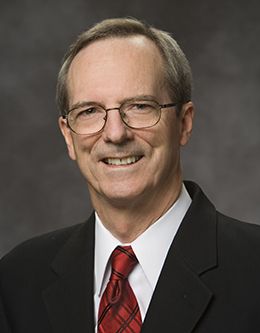 In keeping with the theme of this week, I would like to discuss with you a vision of who we are and what we may become. At a recent training session for General Authorities, the question was asked: "How can we help those struggling with pornography?" Elder Russell M. Nelson stood and replied, "Teach them their identity and their purpose." That answer resonated with me, not only as a response to that specific question but as an appropriate response to most of the challenges we face Rea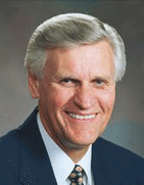 The Family: A Proclamation to the World" states: All human beings—male and female—are created in the image of God. Each is a beloved spirit son or daughter of heavenly parents, and, as such, each has a divine nature and destiny. Gender is an essential characteristic of individual premortal, mortal, and eternal identity and purpose.1 My focus this morning will be on the divine nature and destiny of women and the sacred role they play in the sanctification and purification of men. I'm Re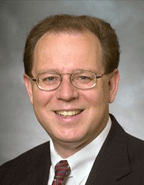 I appreciate the opportunity to share this devotional hour with you and pray that what I have to say might be uplifting and meaningful in your lives. Leading into my topic on our divine nature and life decisions, I would like to briefly reminisce about a couple of my experiences as a BYU student. These might be applicable to some of you in the decisions that you are making. It was 30 years ago this summer that my wife, Kerstine, and I first met at a family home evening group activity at the Smith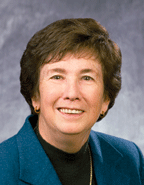 It is a pleasure to welcome all of you back to Brigham Young University in 2006. It is a new year and a time for many resolutions to improve and change, but hopefully most of these are made throughout the year when needed and appropriate. For all of you 2006 is a year for realizing countless opportunities, setting goals, and anticipating accomplishments. It will present many choices and decisions for you. They are yours to grasp, make, and lead you forward—if you always remember to seek and do Rea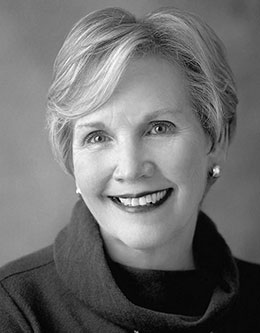 Thank you to President Keetch, and thank you to that wonderful choir. You are wonderful, and I appreciate it. First of all I'd like to clear up that rumor making the rounds in certain singles wards: I did not date Brigham Young. (At least give me the benefit of Heber J. Grant!) Some of you may be wondering what I could say that you haven't heard before. Well, I've been wondering the same thing! I can promise you that I won't talk about the saving powers of scrapbooking or tuna casseroles—I Read more [...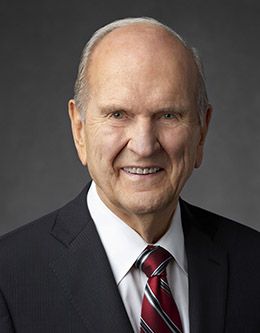 Thank you, President Robert L. Millet, for your introduction. We appreciate you and all who faithfully serve as leaders among the wonderful youth of Zion. We acknowledge the presence of Elder Henry B. Eyring of the Quorum of the Twelve Apostles, Elder Merrill J. Bateman of the Seventy, and each of you wonderful young adults. Thousands are attending here tonight, and thousands more will participate via satellite broadcast or taped delay in North, South, and Central America; Europe; Africa; Asia; and

A foundation of self-knowledge about our divine identity is critical to us. And it appears to be critical to God, since he wants us back: "For behold, this is my work and my glory—to bring to pass the immortality and eternal life of man" (Moses 1:39). God spends a great deal of time talking about our divine identity through his prophets in the scriptures. In fact, he communicates his love of our individual differences in a number of ways. Witness the canon of scripture in the synoptic Gospels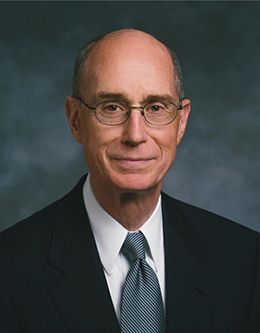 One of the reasons I love to come to this campus is to see you, the young people of the Church. Invariably it seems to me that you look even better than you did the last time I was with you. Because I came today expecting that experience, I was reminded of an account written a number of years ago by General James Gavin. He was a young general in the American army during World War II. He commanded the 82nd Airborne Division. He led them in the invasion of Sicily. There were casualties there. He parachuted Read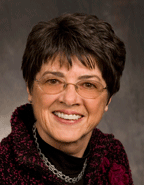 Good morning, brothers and sisters. I am grateful for the honor of addressing you in this capacity. I'm sorry that President Lee couldn't be here. He called yesterday to express his disappointment. I think he wouldn't mind if I started with the story that I had planned to. He has such a wonderful sense of humor. I selected a story that would be fitting for a devotional because it has a religious theme. I'll just change one of the main characters. These two fellows died and went to heaven. Rea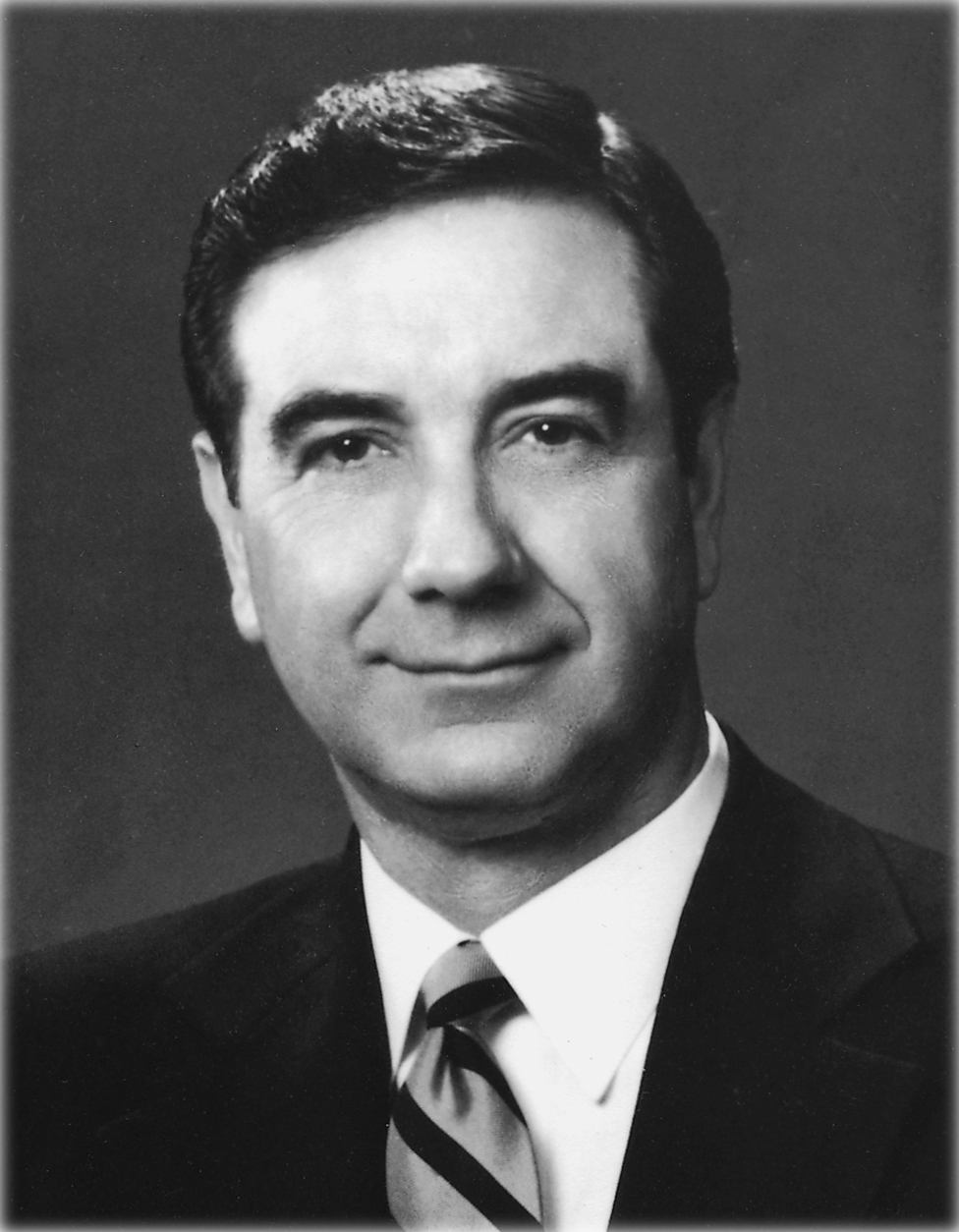 It was exactly thirty-nine years ago, about this time of the month, that I gave my best girl my South African diamond. We are delighted to be here today on this special Valentine's Day, and also at a time when we recognize our national leaders. I'm happy I brought my valentine with me. She will always be one of my very special heroes. She personifies as much as anyone some of the important principles I hope to articulate today. Our Character It is the ultimate design and purpose of our Divine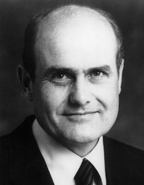 My dear brothers and sisters, I appreciate very much being with you today. I am aware of the great tradition of devotionals at this great university, and I hope that what I feel impressed to say will be an experience of learning for all of us. The other day I was approached after a stake conference by a young man who explained to me that he had been a member since he was a child, that he had kept all the commandments insofar as he knew, and that he had even fulfilled a mission in the cause of Read more [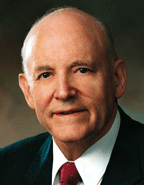 This multistake fireside that brings you together each month is the largest in the Church, and it is an honor to be invited to address you. I have a deep awareness of the responsibility associated with this honor and therefore seek the guidance of the Spirit and pray that I might have utterance to portray to you some of the thoughts that are on my mind. Brigham Young University is distinctive. It is, as it were, a gathering place for children of our Father from many nationalities and cultures Read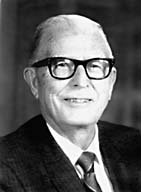 It is a humbling experience to be with you this morning; it is an honor and a privilege. President Oaks, I appreciate that introduction, and the beautiful music to which we have listened, and that lovely prayer offered by Brother Spencer. I think sometimes that we do not fully appreciate the prayers that are given in our services. They come from the heart, and they are prayers unto our Heavenly Father through his beloved Son. This morning I hope and pray that I may have the Spirit of the Lord to Read more [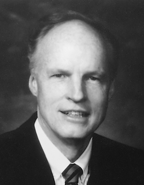 May I begin with an incident from our history which, when I first read it, inflamed me and changed my life. In the 1830s there was a student at Oberlin College whose name was Lorenzo Snow. He was disillusioned with what he saw of religion in general and Christianity in particular. He wrote a letter to his sister who had become a Latter-day Saint, Eliza R. Snow, and confessed his difficulties. She wrote back and invited him to Kirtland. He came. Within a few moments, as I read the story, he was inside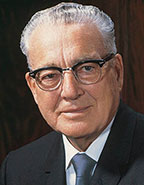 My beloved brothers and sisters, I am overwhelmed at this magnificent audience of over 23,000, according to President Oaks's estimate. The background screen has been raised so that those sitting behind the screen could have a place in sight of all of us. Thank you, you wonderful brothers and sisters—my friends, in the same sense that the Master called his disciples friends; not servants, but friends. I am delighted to be with you. While my schedule does not permit me to have this wonderful Read more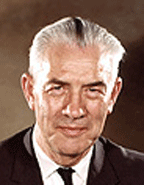 It surely is thrilling to meet with so many of you here tonight. It's a great privilege to be a member of the Church. It's a great privilege to meet together in such large numbers to worship the Lord, which is, of course, what we hope to do tonight. Before I begin, I would like to introduce my wife to you. Would you please come to the pulpit, Emma Marr? I'd like you to meet her. She's a wonderful lady. Many of you were raised on her books. She's written about a dozen of them for young people