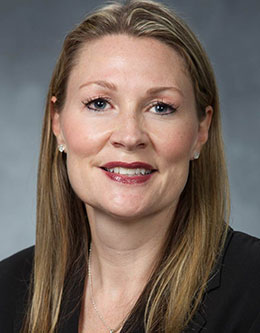 Good morning. I am honored to have the chance to speak to you today.As you probably know, we are under attack by hackers and others seeking to steal our online identities or information. Some attacks in the news recently included Target, Home Depot, Sony, and the IRS. In one of the largest attacks, the U.S. Office of Personnel Management reported the theft of sensitive information from twenty-two million people—virtually anyone who had undergone a government background check in the last fifteen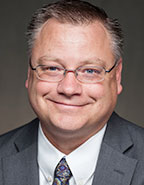 As an anatomy and neuroscience teacher, I have the great privilege to study and teach about one of God's greatest creations: the human body. I marvel every time I listen to a beating heart or watch an electrocardiogram measure a heart's electrical activity. It is remarkable to me to watch skin slowly repair itself following a scratch or to think about where and how memories are stored in the brain.When I was a graduate student, one of my research projects was to study the proteins involved
Every April the Area Seventies from throughout the world gather in Salt Lake City, along with the General Authorities and general auxiliary presidencies, for instruction from members of the First Presidency, the Quorum of the Twelve, and the Presidency of the Seventy. The instruction focuses on the most fundamental and most pressing issues of the Church—things like temple work, strengthening members, the Atonement, and hastening the work of salvation. It is a privilege to sit at the feet of these Read more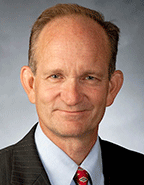 I am honored to speak to you today, but first I need to deal with that quizzical look on your faces about my last name. Yes, it really is Money, and yes, I really am a professor at the business school. It was even better when I worked at the bank. My colleagues would say, "Mr. Money's here now; we can open the vault."A reporter from the Wall Street Journal called a few years ago to interview me for a story she was doing about professors whose fields fit their names, like a Dr. Payne she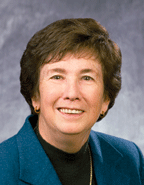 Greetings! And welcome to fall semester 2012. This assembly is a wonderful sight, and I always enjoy greeting Brigham Young University students at the beginning of a new school year. You bring your talents, goals, experiences, and perceptions from your homes—some merely a few blocks away from campus and others in faraway places across the globe. Your classmates come from all fifty states, the District of Columbia, six territories, and 106 countries. Your desire to learn in an environment of faith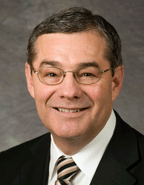 I am definitely humbled by this opportunity to speak to you today. As you can imagine, I have lost a lot of sleep over this responsibility, and I'm guessing that when I am done you will probably say, "He should have slept!"To begin with, I feel it is important to explain that for most of my life I grew up without a father's influence in the home, so I turned to the leaders of the Church for guidance. I have read over and over the talks given by the General Authorities and other leaders R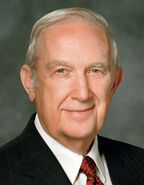 Before I share a message with you, I'd like to share the strongest impression I've had just sitting here. It is a realization of how pleased our Father in Heaven and the Savior are for the lives of each of you who are present—for the students who graduate, the staff, and the professors who teach. This miracle of a university is well-led and producing strong leadership in a world that needs it urgently and desperately. No one with any degree of spiritual sensitivity can stand at this place in Read more [...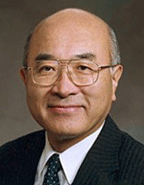 It is a great honor for me to stand before you, my brothers and sisters. As I contemplated what subject I should discuss, rather than academic things, I chose as my theme today "How Do You Open Your Heart to Heaven?" "The Natural Man Is an Enemy to God" When I have traveled around the world, I have observed an increase in the number of people experiencing anxieties, fears, doubts, impatience, indifference, and confusion, even hatred—especially those with very dark feelings, self-pity,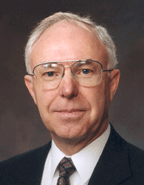 As a little boy, a favorite activity in my grandparents' home was climbing upon my grandfather's lap to have him read children's stories from the Book of Mormon. Grandpa Condie read slowly and deliberately, and I felt the spirit of the Book of Mormon and easily associated the Savior's love for me as Grandpa lovingly held me close to him.One of my favorite stories was the account of venerable King Benjamin, who called upon all of his loyal subjects to gather around the temple, where he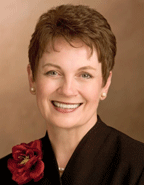 I am so grateful to be here today! You look so wonderful to me—so full of life and promise. I am grateful for the Spirit I feel coming from you. You have come with open minds and open hearts. It is my prayer that we will learn together as the Spirit works within us.This morning I would like to talk about our purpose in life—my purpose and your purpose. This is a good time of year to do this, don't you think? We usually pause at the beginning of a new year to take stock of where we are in Read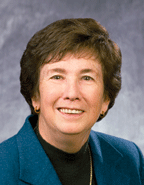 It is a great pleasure for me today to welcome all of you delightful students to Brigham Young University. Whether you are just beginning your first semester or are returning to continue your education, the campus is more beautiful and exciting when you are here. My husband and I feel honored to be able to share our time with you at this wonderful institution. You bless so many here with your love of life and the goodness that emanates from you in the Marriott Center this morning. We desire that Re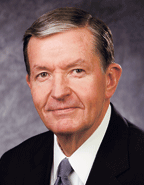 As summer comes to a close and we embark on a new semester, I welcome all of you to Brigham Young University. We are delighted to have those of you here for the first time and grateful for those of you returning. This is a wonderful place, and this is an exciting time to be here.At BYU we speak often and regularly of our historic past. We do so because we benefit so very much from lessons previously learned and sacrifices made. We must never forget that we figuratively eat fruit grown on trees Read more [.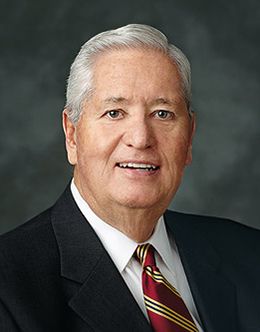 Sister Burton and I, along with some of our family, including three Brigham Young University students and a Utah State University student, and a pretty friend, Crystal Ming, who is attending at the institute of religion at the University of Washington, are delighted to be with you this Sabbath evening. Barbara and I dearly love to associate with the rising generation. We love your exuberance. We love your faithfulness. We love you for what you have accomplished in your young lives and for what you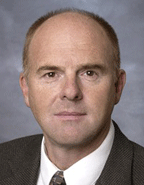 As I drove in to work today, I was reminded of how fortunate I am to teach geology at BYU, both because of the support that the department receives from the university and because of the geological diversity of the state. Nevertheless, there are certain geological features that cannot be seen in Utah.Therefore, every year or so, my colleague Tom Morris and I have taken a group of geology students to the Permian Reef complex near Carlsbad, New Mexico. The return trip takes us around the north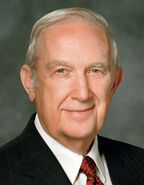 I rejoice in the singular privilege of being on this remarkable Brigham Young University campus with each of you. This entire center is charged with an ennobling spirit that originates from your individual purity and righteousness. With great depth of feeling I express my love for each of you and my profound gratitude for who you are and what you will accomplish in your lifetime.During the past several years, my life has been powerfully enriched by an assignment that has permitted close collaboration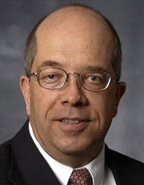 Good morning. I am thankful for the prayer that has been given and for the beautiful music. I pray that the Spirit of the Lord will continue to be with us. My Dad I would like to begin with a personal story. In 1988 I was visiting with my brothers and sisters when the conversation drifted to our father, who had passed away many years earlier. We shared our memories of Dad: his ways of doing things, his favorite sayings, our fishing trips (where all he did was bait hooks), and so forth. After enjoying Read mo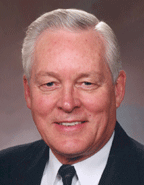 My dear young friends, my wife and I are delighted and honored to be with you this evening. I visualize you in many locations around the world as this fireside is being broadcast over the Church satellite system in 32 languages. I trust and pray that I might be understood and that, wherever you are, you will feel the Spirit and understand my message.I understand this audience to be primarily young single adults in various circumstances. Many of you have just graduated from high school. Others
It is an honor to represent my colleagues in the Department of Visual Arts and to be invited to share a few thoughts about my discipline of photography with you today. During the first decade following the organization of the restored Church, the evolutionary steps leading to the invention of photography were taking place. To non-photographers it is probably just an interesting coincidence. But, as a photographer, I find it significant that photography, which literally means "drawing with light,"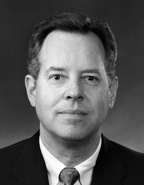 A number of years ago I taught evening classes for the University of Utah at the old Stoker School in Bountiful. One winter night I walked outside after class and found myself in the middle of a heavy snowfall. As I trudged to my black Subaru station wagon, arms full of class materials, I discovered the lock on my door was frozen. After numerous failed attempts, I moved to the passenger door, only to experience the same result. The best idea I could muster under the circumstances was to heat the Read more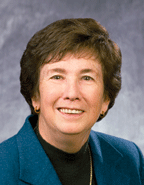 It is a privilege to stand before you this morning as we begin a new school year. My husband and I are now in our second year at Brigham Young University, and our lives have been enriched in so many different ways during our time here. We look forward to the days and months ahead in your midst.In William Shakespeare's Romeo and Juliet, Juliet speaks to herself and says, "What's in a name? That which we call a rose / By any other name would smell as sweet" (act 2, scene 2, lines 43–44).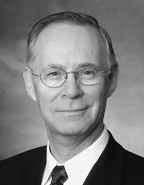 A few years ago I awoke in the middle of the night after dreaming that I had been asked to be a speaker in a BYU devotional. In that dream the complete outline of what I was supposed to talk about was clear to me. For the first time in my life I groped in the dark for a pencil and a Post-It pad on the nightstand and wrote the title of this talk. I promptly went back to sleep. The note was barely readable the next morning, and, worst of all, the memory of the details of the talk had faded from my Read
My brothers and sisters, it is an honor for me to be with you today. You are choice sons and daughters of our Father in Heaven, sent here at this time to perform a great mission. I know many of you well and others in passing. You are wonderful, and I feel your spirit and know of your goodness and your righteous desires. I humbly pray that the Spirit of the Lord will be with us and that each of us may know His will as we focus on the goal to build His kingdom.Recently, as we always do, the coaches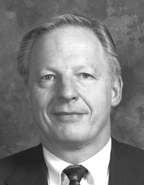 It is a humbling experience to speak with you this morning and to have present friends, family, missionaries, colleagues, and many others. As I reflected on the message I wanted to share today, I was reminded of an experience my mother-in-law, Helen Thomas, had a few years ago. She noticed that her vision was deteriorating. The images she saw were becoming increasingly blurred and faint. Finally she scheduled an eye exam and was told she had cataracts. Fortunately she was able to have corrective Re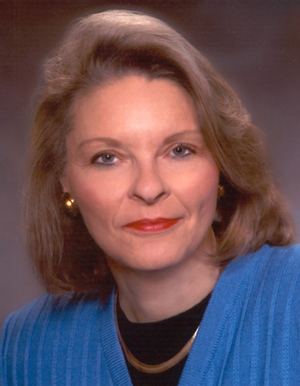 For someone who bleeds blue, it is wonderful to be back on this campus. I love BYU. But as much as I love this university, I love you more. For me, you embody the vitality of this magnificent Church. You are living, breathing evidence that righteousness will prevail in a cynical, seductive world. Every time I am in a gathering of men and women your age, I have the sense that I am surrounded by spectacular spiritual potential. I wonder how many future mission presidents, bishops, Laurel advisors, Read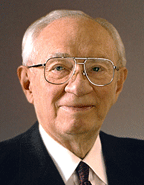 My dear young friends, it is a great honor to be with you this morning. How very much I love you. How I honor you and respect you. You do great credit to this church. You are not everything you ought to be, but by and large you are very good, and you can become what you ought to be. You are very fortunate to be here. What a blessing to mingle with thousands of your own kind, to establish friendships that will endure, to be engaged in a great and challenging pursuit of knowledge.This is a marvelous
In section 58 of the Doctrine and Covenants, the Lord tells us that it should not be necessary for him to "command in all things." He then said:Men should be anxiously engaged in a good cause, and do many things of their own free will, and bring to pass much righteousness;For the power is in them, wherein they are agents unto themselves.[D&C 58:26–28]As dean of Admissions and Records, I am deeply committed to this principle. I feel a sacred trust and responsibility for encouraging
Good morning, brothers and sisters. It is always a joy for me to be among you on this beautiful campus. Your enthusiasm is contagious, and I come away from my visits to Brigham Young University with renewed energy and confidence in the youth of our divine Church. I bring you the greetings and love of the First Presidency and of the Quorum of the Twelve Apostles. As you face the challenges of a new year, please know that our thoughts and prayers are with you. We pray often that our Heavenly Father Rea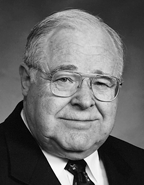 How grateful we are for you great young men and women. We have a firm confidence not only in your talents and abilities, but also in your testimonies and in your conviction of the truth of this wondrous latter-day work.You have been blessed to live in interesting and challenging times. Ours is a day foreseen by ancient prophets, a time when men call evil good and good evil, when darkness is called light and bitterness called sweet (see Isaiah 5:20).It is not for nothing that the Church is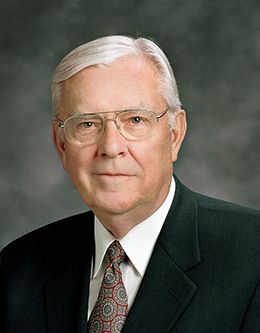 May I speak for everyone of you in extending our love and sympathy to Sister Lee, her children, and grandchildren upon the death of our dear friend and president Rex Lee. Thank you, Janet, for all that Rex and you have done for the Church and this great university. May the Lord bless you and yours now and always.Sister Ballard and I are honored that President and Sister Bateman are here. I have learned many things from President Bateman, one of which is never miss a meeting. At the one meeting Read m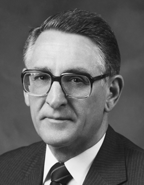 I deem it an honor to be in your presence this morning. I say this not only because of who you are, but because of who you may become. Some thirty-six years ago, a promising young man served as the student body president of this university. Today he stands tall as the president of BYU after distinguishing himself as a man of the law, a man of faith, and a man of courage. I speak of President Rex Lee, one who is an inspiration to all of us. As I look into your faces, I wonder how many future presidents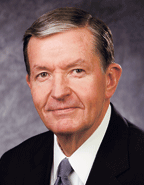 I am grateful for this opportunity to be with you. I have chosen to consider with you a general theme that for me, at least, is far from finished in terms of my own explorations and endeavors. I believe that I am beginning to understand more of the dimensions and wrenching commitments that are required to fully grasp it and am trying, like most of you, to be headed in the proper direction.I believe I have come not only to understand but to appreciate that the necessary and exciting quest to become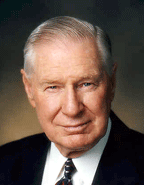 In the great universities of the world, one does not often choose to speak of the influence of Satan. Perhaps it is not cool to address this subject, but I choose to do so anyway. Someone said in these few words: "I have heard much about the devil. I have read a great deal about the devil. I have even done business with the devil, but it didn't pay." Your generation lives in a day when many things are measured against the standard of social or political correctness. Today I challenge that false
Welcome back! All of a sudden, summer's over, and it's time to head back to school. The long, warm, delightful days are left behind as the invigorating brisk, fresh air of autumn begins. To all of you here in the Marriott Center at BYU and to all of you joining us via satellite in meetinghouses throughout North America and the Caribbean, I extend to each of you the abiding love and warmest greetings of the First Presidency and the Twelve. All of the General Authorities pray for your continued Read more [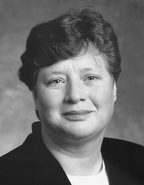 As you know from the President Lee's introduction, my deep interest academically and humanly is the field of international health and development. The seeds of this passion were planted and rooted during my welfare services mission in the Philippines, and they have grown steadily with each subsequent experience. And, although totally unanticipated, my choice of nursing as a career has also brought the realization of a patriarch's revelation to me when I was fourteen years old and hardly imagined
My dear brothers and sisters, I express my sincere gratitude for this opportunity to be with you at this fireside tonight. I bring you greetings and best wishes from the First Presidency and the Council of the Twelve Apostles. I pray that the Spirit of the Lord will be with us tonight and what is said may be of benefit to all of us.I am always refreshed and encouraged when I visit the youth of the Church because of your vigor, enthusiasm, hope, and faith. Your attendance at BYU and Utah Valley Read mor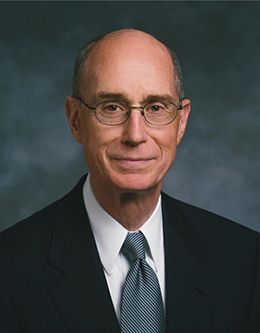 More than thirty years ago I stood beside the desk of Professor Richard Rosenbloom, who taught courses in manufacturing management. In those days they called the field "production." I was a research assistant, and Professor Rosenbloom had just stood up to welcome one of his students into his office. The student, of medium height, was dressed in a dark suit and tie. He stood before the desk, bowed deeply, and handed to his professor a beautifully wrapped gift. He had completed his studies and Read more [...]
I wish to talk about your unfinished journey. It is the journey of journeys and will be described quite differently this Easter night. It is an arduous journey. The trek awaits—whether one is rich or poor, short or tall, thin or fat, black or white or brown, old or young, shy or bold, married or single, a prodigal or an ever faithful. Compared to this journey, all other treks are but a brief walk in a mortal park or are merely time on a telestial treadmill. Becoming Men and Women of Christ Your
You cannot imagine how happy I am to be here with you. Rex and I both feel that we have come "home"—that this is where we belong. It is about feeling at home and belonging that I would like to speak today.Throughout your lives, you will probably live in many homes. I have lived in twenty. However, I will tell you about only three of them—the places I lived during my four years at BYU. My memories of that period of time were awakened by an experience I had Friday morning as I jogged with Read more [...]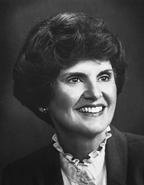 How Do We Respond? Tonight I would like to talk with you about your rightful inheritance—that which you are heir to, your birthright. Some months ago I visited a sacrament meeting in another ward. It was a missionary farewell for a friend of mine. After a few words of greeting and the opening song and prayer, the bishop attended to some ward business. Then, looking out across the audience as though there was only one of his flock he cared for at that moment, he asked, "Chad, are you here?"Immediately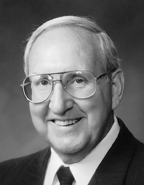 The Kind of People We Are In the Second World War, just prior to the United States' involvement in it, Hitler had conquered—or at least the German armies had conquered—Belgium and France, and most of the European nations had fallen. The night skies were filled with bombers over Great Britain. From Scotland on down to London, the bombs were dropped constantly. Britain had staggered to its knees, and I suppose they thought surrender was imminent—at least Hitler did. He announced it would be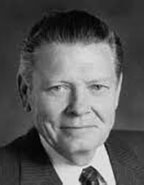 According to my dictionary the word "blessed" is a very positive adjective meaning "enjoying happiness," "enjoying the bliss of heaven," and "bringing pleasure or contentment." If these expressions are true, there is an apparent strong contradiction between the blessings we seek in today's success-oriented world and the blessings the Savior refers to in the eight beatitudes that open the great Sermon on the Mount. Blessed are the poor? Blessed are those who mourn? Blessed are the Read more [...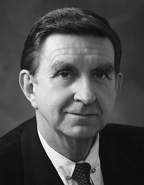 I am happy to be with you. I couldn't refrain from drafting an elegant speech for you this morning, but I think I shall be able to resist reading it—or most of it—though I will try to extract from it some references to good literature, and to the best literature, as a base for what I wish to share.What I would like to say is what I would wish my children to hear or have heard, or my grandchildren to hear when they are ready. It matters what we say and how we say it. One cannot be cavalier Read more [...]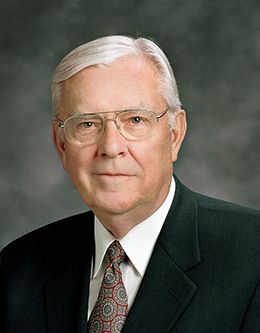 I thought that you might be interested in some of the things that have happened in my life in the last few months. On Thursday morning, October 10, 1985, in the fourth-floor council room of the Salt Lake Temple, I was invited to sit on a small stool placed at the feet of President Spencer W. Kimball, who sat in a chair. With President Kimball's hands on my head, and surrounded in a circle by President Hinckley and all the members of the Council of the Twelve, I was ordained an apostle of the Lord Read mo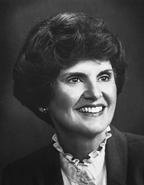 I recall vividly my first experience on this campus as a student many years ago. More recently, I was a faculty member in the College of Education, then served for a time in the area of Student Life. Today I return not as a student or as a faculty member, but rather as one anxious to open my heart and be allowed the sacred privilege of touching yours. I want to communicate soul to soul about a few things I have learned since those early years at BYU—things that really matter (and I have come Read more [...]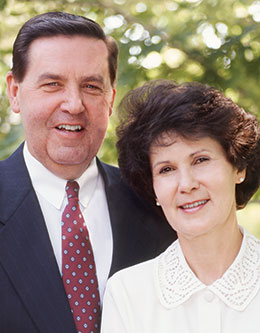 We hadn't been at this business long before we realized that this hour is not conducive to long sermons. So we'll save that for later in the year and give you short sermons today.There is, however, one thing we need to work out before I get serious with you. it is this Steve and Marie business. Some of you who were here last year will remember that purely in good fun, as just a slightly lighter moment in our solemnities here, Sister Holland and I mentioned that we got escorted into a movie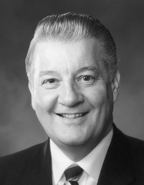 My dear brothers and sisters, BYU means a lot to our family. When our oldest daughter recently graduated from here, she became the fifth consecutive generation to hold a degree from BYU, joining her mother and father, her grandmother, her great-grandmother, and her great-great-grandfather who served for many years as the president of BYU. I love and appreciate this institution and hope you do as well.I ask for your faith and prayers that what is said today will be spiritually edifying to all. Wise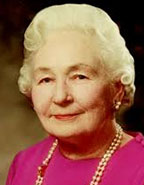 My brothers and sisters, I feel almost as if I should look in the coffin to see if I am there. I am grateful for Brother Haycock's kindness. I assure you it was overdone.I congratulate you young students who have the good fortune to be students at this great university. I am grateful that several of our grandchildren are with you. It is sixty-eight years this month since I came to enroll at Brigham Young University—these have been interesting years. Our family was among the refugees fleeing Read mor
My beloved brethren and sisters—President Oaks, this outstanding faculty, and you wonderful students—I feel highly honored to be here on this beautiful campus of Brigham Young University. I love and esteem and respect this great University for the wonderful ideals that it teaches and promotes in the world today. I pray that I may have that same spirit that my beloved friend and brother Milton Backman asked for in his beautiful prayer.You have all heard, I suppose, about the Guinness Book Read m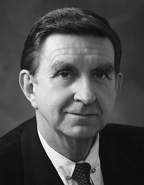 This is always a pleasant sight and a special experience. I visited the missionaries last week in the Missionary Training Center and told them the story of a person who was imposed upon by a bully after a traffic accident. When the police found the victim he was in pretty rough condition.They asked him, "can you describe the man who hit you?"He said, "That's what I was doing when he hit me."Well, describing to others the situation in which I find myself now would be an unsuccessful Read more
I was just handed a great note here: "Attention, Elder Perry: Could you please look toward the choir just once—all we ever get to see is the back of your head. No offense!" Now, take a good look; and after that, you will probably be sorry and wish that I had kept my face the other direction all evening.It was just two years ago that we had the glorious privilege of coming to this first fireside of the new year. At that time I brought with me my son, my daughter, and my wife to assist me Read m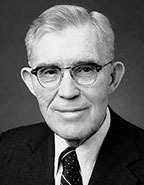 I was invited during the week by the Universe to name a subject about which I might speak, and I was hard put to it; so, finally, I recalled reading somewhere a statement by a French philosopher, a one-sentence statement. I have never read the works of this philosopher—I do not even know his name—but I liked what he said as the subject about which I wish to speak this morning: "From the living flames of our campfires of the past rather than the dead ashes." That is the subject.Ashes Read m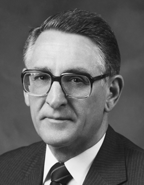 My brothers and sisters, it is an honor to be here this evening and to participate in this special kind of fireside meeting. It is an awesome thing to be standing here looking at this vast audience and recognize that you are here to be edified and lifted up in spirit. I pray that the Lord will help me say and discuss some things with you that will be beneficial. I hope that what I say has some pertinence to the missionaries and to all of the rest of you.It has been mentioned that my call came Read mo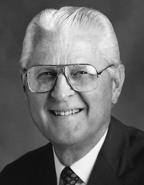 Brothers and sisters, this is a very imposing and thrilling sight, and if you haven't stood here before, I might add that it's a little frightening. I don't know what I'd have done if I'd been an all-star football player and had you looking down on me while I was trying to play football. Fortunately I wasn't a very good football player.I have just one desire this evening, and that is to strengthen your faith and testimony by sharing with you some experiences and thoughts that would Read more [...]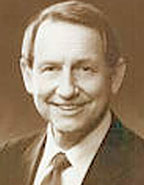 I heard a story some time ago about a young man, a teenager, who came home too late. He had violated his curfew, and his father, waiting for him as he came in the house, delivered a 2 1/2-minute sermon about how he should get in on time, how he would need to have strength if he was going to fulfill his mission on the earth, and how he had to have proper rest and sleep. "The early bird gets the worm," he said, "and you can't get up early if you're tired and sleepy." Like most teenagers Read more [...]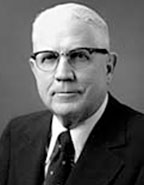 As your great President and my very good friend was saying some of those very nice things, I thought about a man who once said to his wife, "How many really great men do you think there are in the world?"She said, "I don't know. But I am sure of this: that there is one less than you think there is."George Bernard Shaw said that he never made speeches for the speeches. He made speeches for the introductions. Now, I'm not sure what kind of a speech you're about to get, but I think Read more [...]