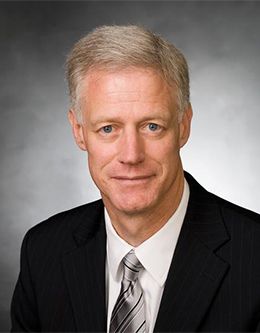 There are many iconic symbols here on campus that help graduates remember—hopefully with fondness—their time at BYU. For many it is the Y on the mountain. For some it is the cougar statue at the LaVell Edwards Stadium. For others it is a particular building. Who knows, with enough time and perspective, even the Testing Center may bring warm memories. Maybe not. For many, the symbol they will remember the most is the sign at the southwest entrance to campus: Enter to Learn; Go Forth to Serve. This
As I begin today, I want to recognize and thank my predecessor, Brent Webb, for his remarkable service during his time as academic vice president. As a dean, I worked closely with Brent. I knew he was brilliant: he never seemed to forget a thing I wrote to him. And I knew he always acted with integrity: I never had to worry that what he told me would be inaccurate or that others were getting a ­special deal unavailable to the Law School. Until the last couple of months, however, I don't think Read m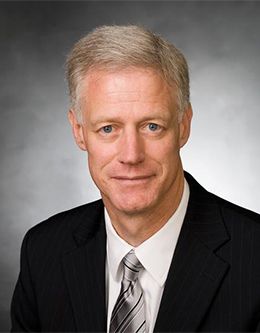 It is a pleasure to welcome all of you to our annual university conference and a pleasure to see you here. The past year has gone by very quickly—at least for me. That is a good sign. We often hear that time flies when you are having fun. As it turns out, studies confirm that that is true. One study noted that people experience time differently depending on what they are doing and how they feel about that particular activity. "Time consistently sped up when subjects were busy, happy, concentrating,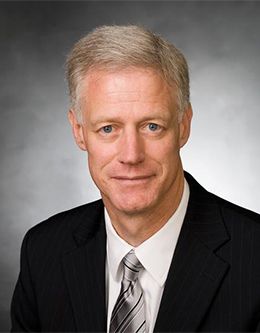 I have long been fascinated by words and language. My children would call me a word nerd. I'm the kind of person who wonders why we drive on parkways and park on driveways. Think about it. Shouldn't it be the other way around? Similarly, have you ever wondered if a fly lost its wings, would we call it a walk? Again, you have to think about it—and now you know why my children groan a lot when I try to use my sense of humor. My love of language is one reason why I enjoy graduation ceremonies Read more [.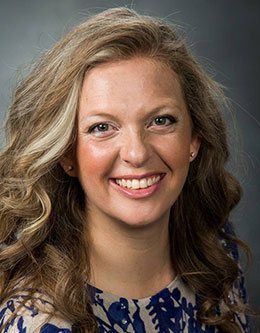 It is wonderful to be here. This is not an opportunity I would have imagined for myself. It is truly a future only God could see for me. I am grateful for a Father in Heaven who knows me—who knows my potential and who wants me to become like Him. I can't wait to someday see like He does—to know everything and to see the future and not just the past. But for now I will stand like a little girl on my Father's feet, holding His hands and trusting Him as He guides me through the dance of this Re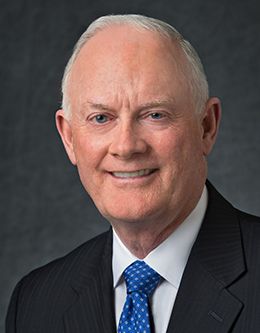 I count it a great blessing and a privilege to speak today at this university conference. I love to come to this campus. Before I begin my formal remarks, I am going to tell you a little story about why I feel so strongly about this place. It is not only because as a student here for a year after my mission I found my professional calling to be a teacher and a scholar at the feet of truly, truly inspiring teachers like Larry T. Wimmer and others, but it is also because I met Sue here. I Read more [.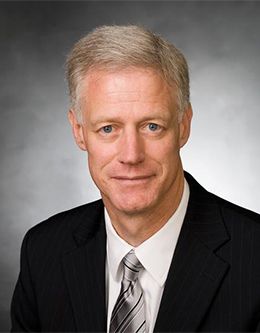 It is a joy to be with you this morning. There is something about the beginning of a new school year that brings hope and optimism. Perhaps it is the chance to start out fresh—no matter how challenging the prior semester has been. Perhaps it is the promise that fall, with its crisp air and changing leaves—and, for me, football season—will soon arrive. Hopefully for all of us it is the thrill you feel in being involved in the intellect-expanding, soul-­refining, celestializing endeavor in which Read m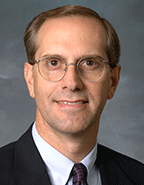 Our university conference theme comes from Doctrine and Covenants 64:34: Behold, the Lord requireth the heart and a willing mind. It seems quite natural to talk about "a willing mind" in this setting of academics—with nearly 1,500 of you whose training and trade is thinking, sharing the products of your thinking with your disciplines, and guiding and focusing the thinking of students. The product of the mind is our business. However, in undertaking His work, the Lord requires both a willing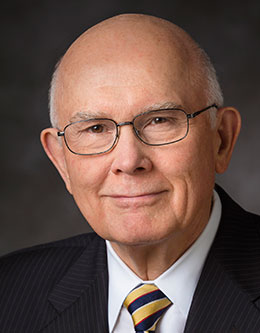 My dear brothers and sisters, a commencement exercise is a happy time for graduates, for parents, for friends, for teachers, and for the administration. It is a time to celebrate past accomplishments and to certify graduates' progress from one status to another. For them, it is a rite of passage, like a christening, a baptismal service, a coming-out party, or a wedding reception. But the gaining of knowledge and skills is an incomplete view of the significance of education. Of even greater importance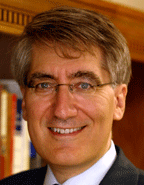 I wish to express my gratitude to the trustees, administration, faculty, and students of Brigham Young University for the invitation to be with you for this great celebration of the academic achievements of the men and women who are graduating today. I also want to thank you for the tremendous honor that you are conferring on me. I offer my heartfelt congratulations to the graduates and to the families whose love and support enabled these men and women to achieve what they have achieved in these
President Uchtdorf, President Samuelson, trustees, honored guests, distinguished faculty and staff, parents and family members, friends, and graduates: Dear brothers and sisters, it is an honor to be with you on this significant occasion. I offer my congratulations and deep respect for what you have achieved with the degrees now bestowed upon you. I acknowledge the years of commitment, sacrifice, and hard work that have occasioned your presence here today. I honor not only you graduates but also Read more [...]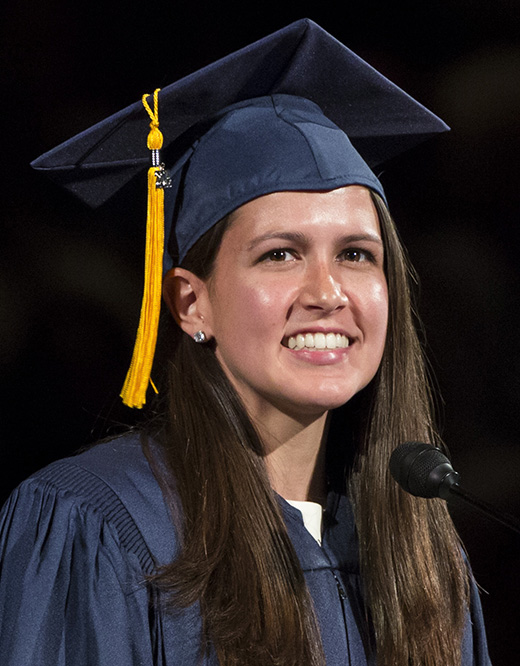 President Uchtdorf, Elder Cardon, President Samuelson, faculty, family, and friends, it is an honor to stand before you today on this special occasion and to express to you the gratitude of each of us as graduates for all of your love and support over the past several years. And to you, my fellow graduates, you are truly an inspiring sight today. I am grateful for this opportunity to share with you a few words. When I first set foot on the BYU campus as a student, I had a plan. I was here to soak R
It is a humbling experience to be asked to speak at a devotional, but I am happy to be with you today to share my testimony of the gospel. I love being a teacher. I see myself as a teacher in every aspect of my life—in my work, with my family, and in my Church calling. When I teach I like to ask questions to begin a discussion with my students. So standing in front of you as a speaker—as a lecturer—is uncomfortable for me. As I speak to you today I will ask you to think about what I am Read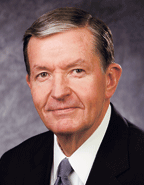 I am always grateful to participate in these 
commencement activities and once again add my commendations and congratulations to those being 
honored as well as to all who have supported and continue to support, encourage, and commend our 
graduates. I see not only many happy and proud faces but also some signs of significant relief and 
perhaps even a little apprehension with respect to what the future holds. For some, this special 
celebration is being shared in a rather brief period Read
Sister Jensen and I are pleased to be here, along with members of our family. I acknowledge my total dependence upon the Lord, and I have prayed and do pray now that during this devotional we will allow the Holy Ghost to be the true teacher that He is—about which I will say more in my message. The theme of this Campus Education Week and the title to my remarks is "That All May Be Edified," coming from Doctrine and Covenants 88:122: Appoint among yourselves a teacher, and let not all be Read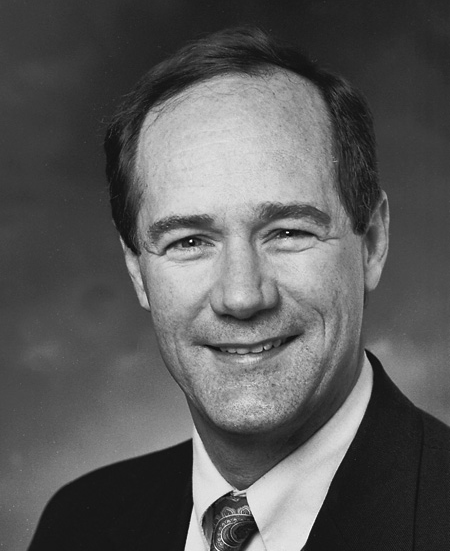 Temple and School This year's conference theme is drawn, as they so often are, from Doctrine and Covenants 88, the revelation that directed the Saints to build the Kirtland Temple and a school of the prophets. In 1977, then president Dallin H. Oaks described section 88 as "the first and greatest revelation of this dispensation on the subject of education." He went on to state that this revelation, "which defined the objectives of the School of the Prophets and gave related commandments, Re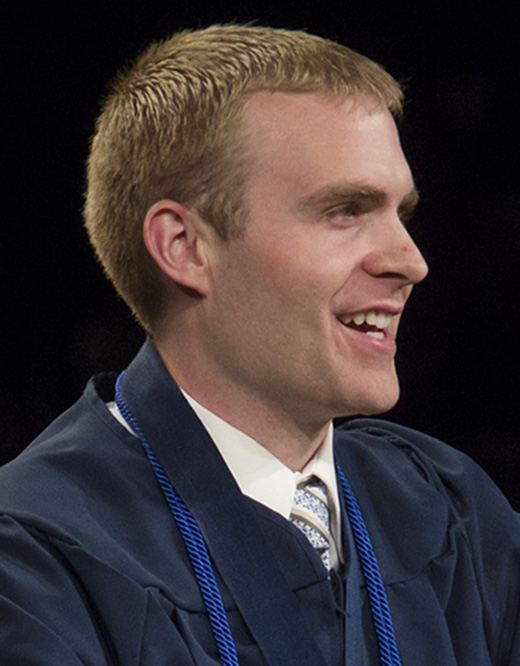 Picture in your minds an image of the sun with its rays peeking over the mountains and the sky lit up like a fire. Few visions can surpass the beauty of this scene. In your mind's eye, is this sun setting or rising? Few moments in life are anticipated as much as graduation from college and the celebration of the hard work that was required. Few experiences can surpass the poignancy of this moment. Again, is your sun setting or rising? The difference between the two is important, since one gives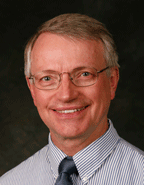 It is a privilege to be here today, but I have to tell you that it is pretty intimidating to be the poor fellow who has to follow Apollo 13 astronaut Jim Lovell. I actually want to follow up on something that was evident as I listened to him speak: it is possible to be both professionally excellent and to be a person of faith. I am going to tell you today that striving for this kind of balance in your life is the best way to live. When Karl G. Maeser was called by Brigham Young to come down here Read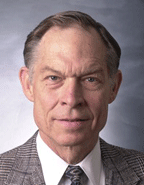 Across the eastern face of the new Joseph F. Smith Building, which was dedicated three years ago, runs a 200-foot curved glass curtain. This curtain encloses a grand gallery on the second and third floors. In this gallery, a permanent multimedia exhibit opened its doors this fall. The exhibit is entitled Education in Zion, and its theme is how our Zion tradition of learning and faith has always been focused on the education of the whole soul. For dozens of us who worked on the exhibit—all but Rea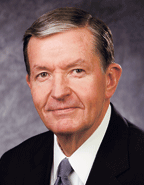 It is my great pleasure to welcome you formally to another exciting fall semester. I hope and anticipate that this academic year will be a wonderfully productive and happy experience for all of us. Today I would like to talk with you—in a way possible only at a place like Brigham Young University—about learning. Because of our doctrine, we can understand much about how we may learn, what things we can learn, and why we must always continue to learn. The Prophet Joseph Smith declared to the Rea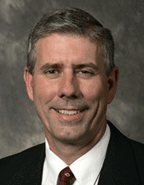 I became a seminary teacher in the Church Educational System at a time when a new paradigm for teaching the scriptures was being introduced. Our leaders felt that this new approach, which emphasized teaching each book from the standard works sequentially from beginning to end, would help students better know and love the scriptures. It was exciting to be part of that grand experiment. President Henry B. Eyring, who was then serving as commissioner of Church education, shared his feelings about what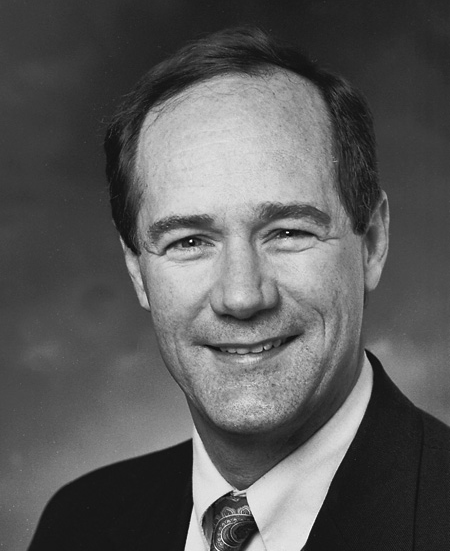 BYU is built of brick and mortar. It comprises libraries and laboratories, classrooms and cafeterias, well-groomed grounds and cluttered faculty offices. It is built of impressive financial resources and of remarkable human capital. But, above all, BYU is and ever has been built of dreams and ideals. Our house of learning is also a house of dreams. In the early days of the Brigham Young Academy, the building that housed the school burnt to the ground. Many thought the fire signaled the end of Read more [.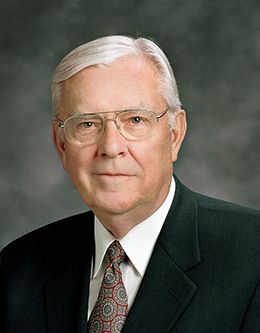 President Monson, Elder Eyring, President Bateman, President Samuelson, Brother Tingey, the board of trustees, faculty members, graduates, and my brothers and sisters, I am simply overwhelmed and deeply grateful for your kindness and consideration in finding me worthy to receive an honorary doctoral degree from Brigham Young University. Please know that without the constant support of my dear wife, Barbara, and my family, this honor could not be given to me. It is a special pleasure for me to be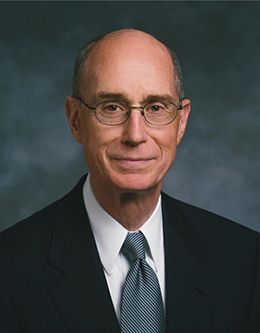 Yesterday I sat in a living room with a family whose son was to drive to Provo today to begin his freshman year. He will likely park in a lot near Deseret Towers, take his bags through the door of his new dorm, and wear the smile of happy anticipation I saw as he sat near his parents in that living room. I could see his eyes shining with the thought of an exciting beginning. And I thought I saw the eyes of his mom and dad shining, too, but with the moisture that sometimes comes when something precious Rea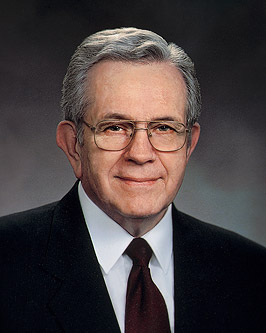 I greet you tonight with the blessings and good wishes of the First Presidency of the Church, who serve as the officers of the board of trustees and represent them in this assignment. With the faculty, staff, and administration present, only the students are missing. It is in their interest that I have entitled my message "The Snow-White Birds." A few days ago President Lee asked me to substitute for Elder M. Russell Ballard, who is recovering from heart surgery and is doing very well. President Read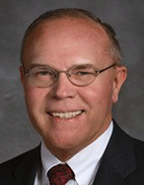 I love the words to the song our choir just performed: Write [thy] blessed name, O Lord,  upon my heart There to remain so indelibly engraved  that no prosperity or adversity shall ever move me from thy love. [D. Grotenhuis and Thomas à Kempis (Dayton, Ohio: The Sacred Music Press, 1991)] When Thomas à Kempis penned those lines more than 500 years ago, he was in one sense talking about education—the kind of education that can occur at this university in a way that can occur at Read more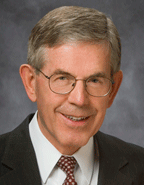 I first want to express my profound gratitude to Stan Albrecht for his recently concluded service as academic vice president. Stan is an honest and competent person who loves the Lord and this university with a passion. I will miss him. With equal intensity, I welcome Todd Britsch, whose personal gifts and lifelong commitment to BYU have prepared him fully for this day. As I think of the relief Stan must be feeling now, I recall a story allegedly told by a former BYU president. When someone asked Read mo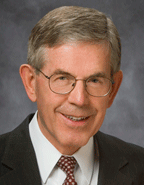 This month marks exactly 20 years since I began to work at BYU. In that time, I have sensed a stirring vision of what this university is becoming. Parenthetically, that word "vision" makes me conscious of certain risks. At a football game in Laramie, a BYU fan was supposedly seated behind a Wyoming fan who was wearing a 25-gallon cowboy hat. The BYU fan couldn't see the playing field because of the Wyoming fan's hat. So he tapped the man on the shoulder and said, "Excuse me, sir, but your Read more [...]
I am grateful to be with you at the beginning of this education week. It is inspiring to be with so many people who are intent on learning, progressing, and improving. I believe you have discovered the fountain of youth. Roger G. Baker described what I mean when he wrote: There are some needs that we as humans can satisfy and call it done. We can feel safe with an enjoyable but humble shelter and know that we will have enough food for tomorrow. There are other needs that can never be satisfied.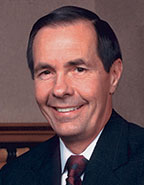 Over the past fourteen months, I have given more official speeches, by a substantial margin, than at any other comparable period in my life. In many respects, this one is in a class by itself, certainly in terms of intrinsic importance to the university. This is the occasion on which we, the stewards of the only four-year university sponsored by The Church of Jesus Christ of Latter-day Saints, jointly survey our past stewardship and look into our future and that of our school. It is a time when we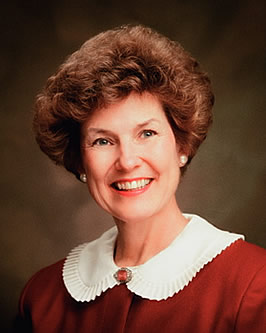 I hope that you, brothers and sisters, recognize that it is not an easy assignment to give the keynote address. But it is wonderful for us to just take time out from the classes you've been attending and gather here together in this wonderful edifice and feel the excitement of what we're about and of this wonderful BYU Education Week. As you are aware, this year's theme is "Education; Unlocking Opportunity," and I've been invited to develop that theme. I know each one of you would Re
What a glorious experience it is for me to stand at this pulpit in the presence of so many of God's noble sons and daughters, my brothers and sisters in the gospel of Jesus Christ. I love you dearly! I sense faith and good works in you and face the future with keen anticipation as I contemplate your devotion to righteousness and your desire to serve the Lord and your fellowmen. I hope you draw strength and courage from one another in this setting and in your daily contacts with one another on this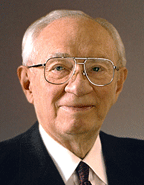 I am honored to be with you this morning. It is no small or insignificant or unimportant thing to intrude upon the time and attention of so many thousands of you. Thank you for coming. I pray that I may be directed by the Spirit to say something to you which will be useful in your lives. Welcome to Students I am here for two assigned purposes. The first is to welcome you on behalf of the First Presidency of the Church, who stand as the president and vice-presidents of the Board of Trustees, to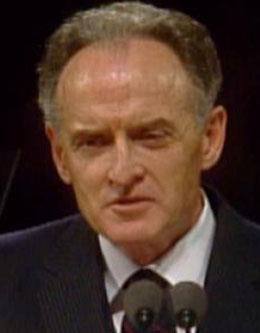 You are an uplifting, inspiring sight. I consider it a privilege and a blessing to be associated with you. We looked around at many of you this evening as we came in, and we literally felt uplifted because of you. I should like to thank those responsible for allowing me to speak for just a few minutes this evening concerning a subject I consider important. It's the subject of education—basically, education of character more than curriculum. Education of Character President Hugh B. Brown said,
Because I am giving my talk this morning in a, for me, foreign language, I frequently, in the preparation of it, had to look up in the dictionary the true meaning or even the right pronunciation of English words. Devotional I understand that this meeting is customarily called a "devotional." Brother Bruce Olsen, assistant to the president for University Relations, wrote in his invitational letter about a Devotional Assembly (with a capital D and a capital A, probably to stress the great importance
I stand before you today as one who has accepted the responsibility to try to guide and inspire the students of Brigham Young University to make the most of their educational opportunities and to prepare themselves to be the strongest possible members of the kingdom of God, to be people who can provide special leadership in the great work of the kingdom in these last days. But I have not been given that kind of responsibility for anyone else. I therefore direct my remarks to the students of BYU and Re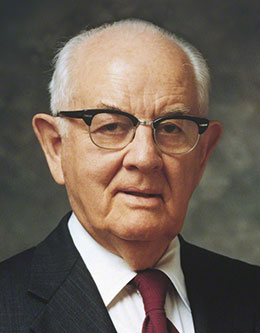 My brothers and sisters, it is a delightful experience to be with you again today in this spacious building. As remarks were made at the beginning of this meeting concerning cleaning up our home and grounds, I thought of something that Brigham Young is reputed to have said. He had been to St. George and was traveling back to Salt Lake City when he stopped in a town he had visited on his was to St. George and in which he had instructed the people to clean up their yards. He said, "I told you when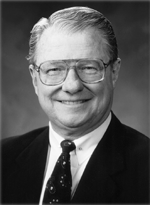 Brothers and sisters, I am delighted to be here. In this vast audience we have singers of songs, builders of buildings, dreamers of dreams, cleaners of homes and dirty faces, writers of words, planters of crops, healers of wounds, and preparers of meals who this week have become learners in many areas. I like the theme that this devotional assembly has been given: "Oh, God, Our Help in Ages Past, Our Hope for Years to Come." Education means learning from the past and from today and correlating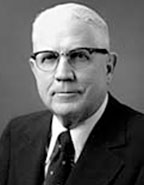 My brothers and sisters, I appreciate very much this opportunity to be with you in these wonderful surroundings at this great University. Somebody has said that a thing is usually not only important for itself alone, but it is sometimes even a lot more important for what it is a sign of; and the fact that you are here at this University is a sign of something very important that is going to happen in your life and in the world. Tonight I would like to say something that might be of some benefit or Read mo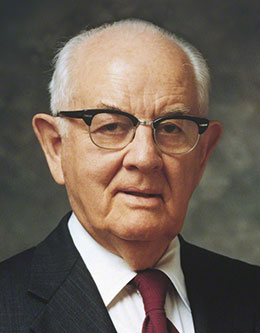 My beloved brothers and sisters: It was almost eight years ago that I had the privilege of addressing an audience at the Brigham Young University about "Education for Eternity." Some things were said then that I believe, then and now, about the destiny of this unique university. I shall refer to several of those ideas again, combining them with some fresh thoughts and impressions I have concerning Brigham Young University as it enters its second century. I am grateful to all who made possible