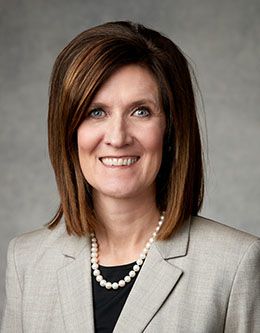 Thank you all for coming. I feel the weight of saying something that will help you this morning. I want to share a message from my heart. I want to tell you some things that have helped me. Let me start with a story.Although I grew up in Provo, right before my junior year of high school, my family moved to Harrisburg, Pennsylvania. President Spencer W. Kimball, the prophet at the time, called my father to serve as a mission president, so my family packed up and off we went.When I moved back
My dear brothers and sisters, it is indeed an honor to be able to meet with you in this beautiful facility on this gorgeous campus. I feel like Scarlett O'Hara in Gone with the Wind when she said that she drew her strength from Tara. I feel strengthened and revitalized each time I drive onto this campus.My wife and I have so many wonderful memories of Provo, Utah, and Brigham Young University. Sister Bowen and I both graduated from this marvelous institution—she in elementary education with
A funny thing happened to me on the way to these services. Just to make sure I wasn't late, I started out for Provo more than two weeks ago. And boy, is it a good thing I did. I am not sure where I made the wrong turn, but the next thing I knew I was seeing road signs that said Jerusalem, Nairobi, Bangalore, and Hong Kong! My goodness, it has taken me all I could do to finally get here.And the unusual thing about this is that it was President Russell M. Nelson who was giving me advice on Rea
President Worthen, distinguished guests, faculty, graduates, ladies, and gentlemen, I acknowledge with gratitude the privilege of receiving an honorary degree from this great university and, likewise, the opportunity of briefly addressing you today.My congratulations to the graduates. I am especially pleased to see parents here.Some years ago, one of our children was graduating with a bachelor's degree. He said, "They want $69 for the cap and gown. I am not going to walk."I said,
I join Peggy in welcoming you to the new school year. For some of you, including an unprecedented number of returned missionaries, this will be your first semester as full-time students at BYU. Others are back for another round. For all, it is a wonderful time of new opportunities, challenges, and, we hope, optimism. As Peggy mentioned, the women's volleyball and soccer teams are both ranked nationally. The men's and women's cross-­country teams both won their first meets. And this past Read more [..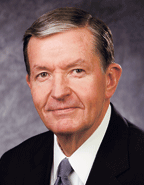 Good morning, brothers and sisters. I appreciate this opportunity to add my welcome to all gathered today as we begin the new fall semester. It is a season of anticipation, planning, excitement, and perhaps even a little trepidation for those adjusting to all that goes on in this special place. We are very glad that you have chosen BYU and are qualified to be here.At Brigham Young University we must always remember, reflect upon, and recall our fundamental purposes for being at this unique institution.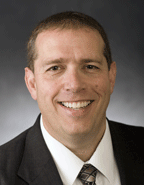 I'm grateful for this invitation to speak at devotional today. Devotionals have always been a part of Brigham Young University campus life. They were first instituted by Karl G. Maeser and early on were offered on a daily basis. By the 1920s, devotionals were held three times a week. Although the number of devotionals per week has changed over the history of the university, their importance to the campus community has remained constant. Karl G. Maesar's term as president ended in the 1880s, so Read more [...]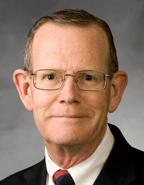 You are such a beautiful and impressive sight! I wish each of you could stand where I am standing right now and see what I see as I look into your faces. You are the ones the Lord is counting on to help prepare for His Second Coming!As I have prayed about what I might say to you this morning, I have felt that the most valuable thing I could say, above all else, would be to testify to you that our Heavenly Father and His Son, Jesus Christ, love you with a perfect, infinite, and enduring love.1 Read mo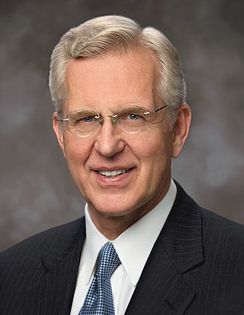 President Samuelson, Sister Tanner, Elder Kerr, distinguished faculty and officers of Brigham Young University, family members, guests, and, above all, graduates: greetings. It is an honor to be invited to address you in these commencement exercises.In considering what I might say to you in brief remarks today, I reviewed some talks given by others in the recent past and came across a graduation speech given at Saint Louis University by the renowned philosopher Yogi Berra. I felt I could open Read m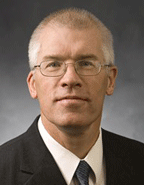 In his much-quoted talk on dating versus hanging out, Elder Dallin H. Oaks said:A message given by a General Authority at a general conference . . . is given to be heard under the influence of the Spirit of the Lord, with the intended result that the listener learns from the talk and from the Spirit what he or she should do about it. ["The Dedication of a Lifetime," CES fireside for young adults, Oakland, California, 1 May 2005; emphasis in original]No one is more aware than your Read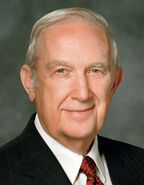 No one with any degree of spiritual sensitivity can stand at this place in the presence of such a concentration of devoted, righteous graduates, parents, loved ones, faculty, and staff and not feel overwhelmed with gratitude and appreciation. I am deeply moved in contemplation of what can occur in ensuing years from what you graduates have learned at this unique university. You have the potential for making deep and abiding contributions throughout the world. You have the will to form eternal families, Rea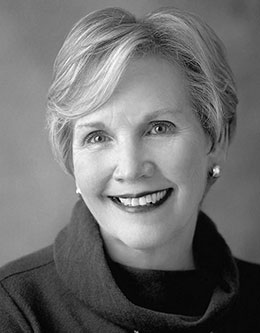 Thank you to President Keetch, and thank you to that wonderful choir. You are wonderful, and I appreciate it.First of all I'd like to clear up that rumor making the rounds in certain singles wards: I did not date Brigham Young. (At least give me the benefit of Heber J. Grant!)Some of you may be wondering what I could say that you haven't heard before. Well, I've been wondering the same thing! I can promise you that I won't talk about the saving powers of scrapbooking or tuna casseroles—I Read more [...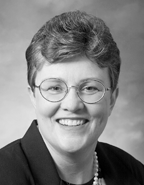 I am humbled by the invitation to speak today. As I have prepared my remarks, I have had particularly in mind the 900 new freshmen who arrived on campus less than two weeks ago. The rest of you will, I hope, find something of value in what I say, but I especially pray that I can help the youngest students among us understand some of the unique opportunities that lie before you.I have entitled my remarks "Lift Up Thine Eyes to the Mountains." This title was inspired by an experience I had R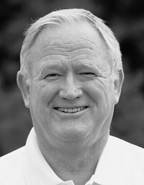 When the Savior appeared to the Nephites on this continent, He told them:Those things which were of old time, which were under the law, in me are all fulfilled.Old things are done away, and all things have become new.Therefore I would that ye should be perfect even as I, or your Father who is in heaven is perfect. [3 Nephi 12:46–48]Later, emphasizing the importance of His theme, the Savior asked, "What manner of men ought ye to be? Verily I say unto you, even as I am" (3 Nephi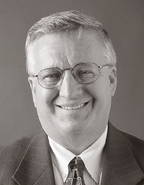 During the summer of 1988, our family had an experience I would like to share with you. On July 5 of that year, we were in southern Utah visiting my parents in the small town where I grew up. Not far from there, in one of Utah's national parks, there is a waterfall where I had been swimming many times as a young boy. On this day I decided to take my family to the waterfall swimming, something we had done twice before during the previous month. We arrived at the waterfall about 1:15 p.m. and immediately Read m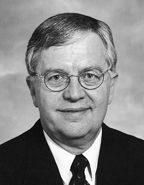 I would like to share with you a fictitious story that was told to me by my friend Professor Jimmie Smith at Texas Tech University. Even though this story is fictional, it has, I believe, a very important and extraordinary message.In an olden time there lived a king who wanted something very special and unique for his approaching birthday. To accommodate his desire, this king called together all the wise men in the kingdom and gave them a charge to invent a new and unique game in honor of this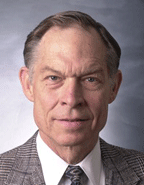 I stuttered most of the way through school so badly I could scarcely talk. When I dared, I tried to answer the teacher's questions, but seldom successfully. You have seen the grimace a stutterer makes and the flickering eyelids. I remember the strained expressions on people's faces.As children often do, I compensated. I became brash, loud, boastful, and competitive—to win the respect I didn't think people would give me otherwise. This put people off, a response that only made me try harder R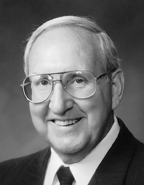 I am delighted to be with all of you here this morning. I appreciate your being here. I would like to speak about having a heart like unto God's own heart, and I want to enlarge on that in a few minutes. However, first I would like to pay a special tribute to a man here at BYU whom I respect greatly—Dr. Hugh Nibley, a man who quietly, but brilliantly loves, honors, and defends this great Church. He is a man of great integrity, rare wisdom, and unmatched judgment. What a great blessing he has Read m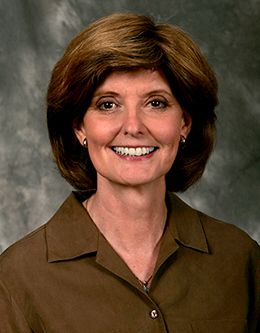 Let me tell you about some people I know. One is a woman who served a full-time mission when it was not fashionable to be a sister missionary. She received no financial support nor spiritual encouragement from her family. Upon returning, she worked her way through college and graduate school, marrying when most considered her rather old. After her children were born, her husband lost his job; he has yet to find permanent employment. However, by taking temporary jobs here and there, including those Rea
Thank you for this privilege, especially after enduring me last night. May I begin by expressing not only my personal gratitude for your present service, but also my additional appreciation for all the efforts expended by you earlier in your lives to prepare for you faculty service here. I share the confidence President Hinckley expressed some months ago, saying: "I am confident that never in the history of this institution has there been a faculty better qualified professionally nor one more loyal Read mor
I haven't been known too much for being nervous when I have to be in front of people. I remember the first time I was going to speak in general conference and was loading the car in Provo, getting ready to go up there, and my daughter-in-law said, "You may not be nervous, but it would be interesting to write a book on how to pack to speak in conference." I had several tubes of lipstick and two or three pairs of earrings and a couple of pairs of shoes, and all of the things that you might need Rea
I am grateful to be with you at the beginning of this education week. It is inspiring to be with so many people who are intent on learning, progressing, and improving. I believe you have discovered the fountain of youth. Roger G. Baker described what I mean when he wrote:There are some needs that we as humans can satisfy and call it done. We can feel safe with an enjoyable but humble shelter and know that we will have enough food for tomorrow. There are other needs that can never be satisfied.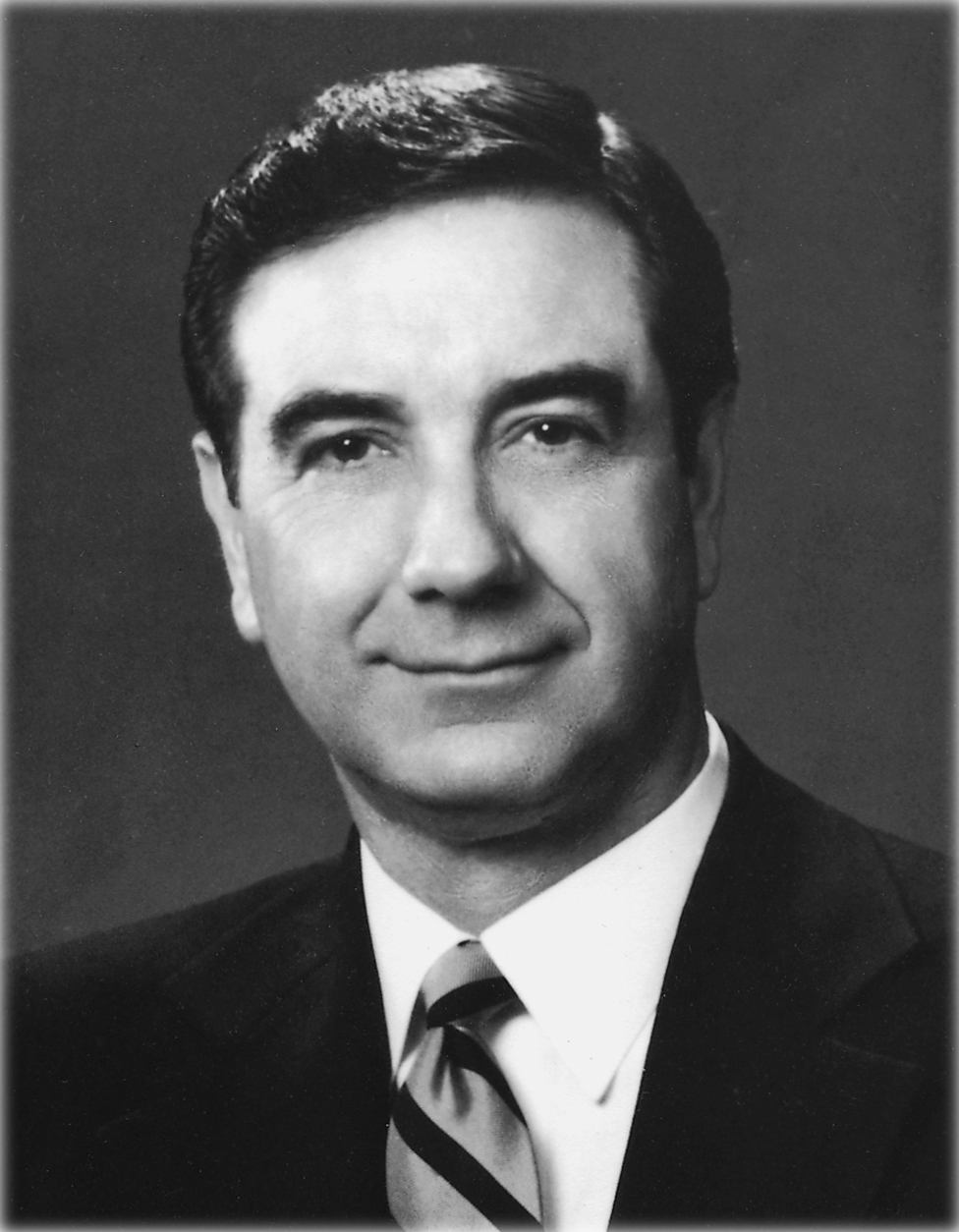 It was exactly thirty-nine years ago, about this time of the month, that I gave my best girl my South African diamond. We are delighted to be here today on this special Valentine's Day, and also at a time when we recognize our national leaders. I'm happy I brought my valentine with me. She will always be one of my very special heroes. She personifies as much as anyone some of the important principles I hope to articulate today. Our Character It is the ultimate design and purpose of our Divine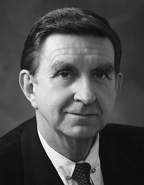 I would like to employ President Holland's services in reading anything I write. It sounds good coming from him! Indeed, I felt like Victor Hugo for a moment, who, watching one of his plays, apparently oblivious for the moment to his surroundings, stood and shouted, "Hernani!" and took off his hat to the author of the great play. I was introduced at a graduation exercise this year in terms of periods of service—about the way Brother Holland did—by a Regional Representative who wasn't
I will never lose the feeling of awe that comes over me when I enter this great building and gaze upon this vast sea of faces, the students of Brigham Young University. To me it is overwhelming to see all of you gathered here together and realize the great responsibility we both have—you, to your committed course of study and everything else that goes with being on your own in a college setting, and me, to help provide useful guidance and counsel to you. I hope you know of my love for each of you. Read more [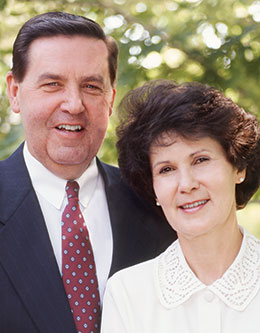 Jeff: Before we begin today, I want to put down a widespread rumor. Unfortunately, former BYU president Dallin Oaks and I will not be presenting a live rock concert this month. We know how much you want us, and we know that no other university can claim a rock group out of its last two presidents, but I'm sorry. Holland-Oaks (Hall and Oates) cannot work it into their schedules this fall. Please try not to be too disappointed.Pat: If you think having a rock star for a president is strange,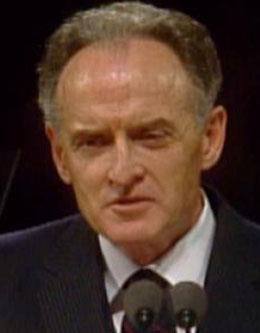 You are an uplifting, inspiring sight. I consider it a privilege and a blessing to be associated with you. We looked around at many of you this evening as we came in, and we literally felt uplifted because of you. I should like to thank those responsible for allowing me to speak for just a few minutes this evening concerning a subject I consider important. It's the subject of education—basically, education of character more than curriculum. Education of Character President Hugh B. Brown said,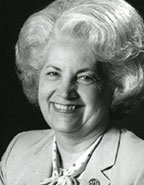 As a member of the Board of Trustees, I recently received a framed mission statement of the Brigham Young University prepared by President Holland. I could see embodied in that document the decisions of the board made over the past few years that I have been a part of that body. We've discussed curricula, faculty members, finances, activities, even such things as the enlargement of the seating capacity of Cougar Stadium. And this morning I want to assure you that providing you with the very best Read more [...]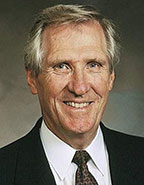 I'm glad to be welcome. Facing a group like this, I wouldn't want to be unwelcome. This is a marvelous sight, to see all of you here and feel your heartbeat. I like to think it's yours—perhaps it is mine that's beating so rapidly.As I consider the position you are in as you start another school year, I have a lot of empathy for you—from both sides of the fence, so to speak. I spent thirteen years, as you have already heard, trying to get out of school and then found myself back in school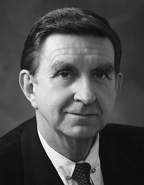 This is always a pleasant sight and a special experience. I visited the missionaries last week in the Missionary Training Center and told them the story of a person who was imposed upon by a bully after a traffic accident. When the police found the victim he was in pretty rough condition.They asked him, "can you describe the man who hit you?"He said, "That's what I was doing when he hit me."Well, describing to others the situation in which I find myself now would be an unsuccessful Read more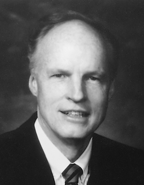 Let us now do a close-up of the personality and character of the Prophet Joseph Smith.Lecture 1 | Lecture 2 | Lecture 3 | Lecture 4 | Lecture 5 | Lecture 6 | Lecture 7 | Lecture 8May I begin with the comment of the late Sidney B. Sperry, who was perhaps the Church's most knowledgeable Hebraist. He studied years ago with some of the world's renowned scholars at the University of Chicago and then came to Brigham Young University, where he remained for his entire career. One