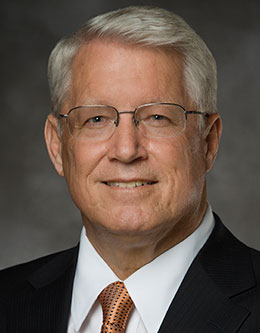 My beloved brothers and sisters, I am delighted to be with you today. I love this university for many reasons—not the least of these is the fact that I attended school here, as did my wife, our five children, and four of five of their spouses. I suppose you could say that I have a personal, financial investment in this university. I love that so many wonderful, intelligent disciples of the Savior come to this campus to dedicate themselves to the pursuit of truth and to seek temporal and spiritual knowledge. I have already said that I love this university. What I didn't tell you was that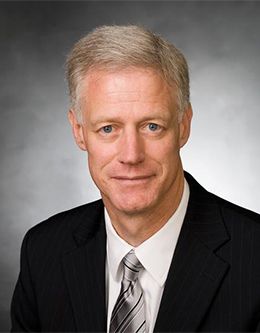 I extend my warmest congratulations and best wishes to each of the graduates today. Graduation is properly a time of celebration—a time to rejoice in the success you have all achieved in earning your degree. It is also properly a time to look forward to what lies ahead—that is in part why we call this ­ceremony a commencement. Many of you will go immediately into your first post-college full-time job. Others will head to graduate school. Some will dedicate themselves to the full-time pursuit of raising children. Each of these new adventures will likely be challenging, stimulating, and, in a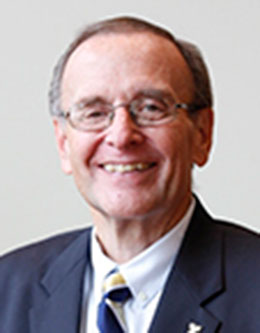 What an awesome sight to look over this blue sea of BYU graduates! You have just graduated from one of the world's greatest universities. My name is Terry Seamons, president of the BYU Alumni Association. One privilege that is mine as alumni president is to officially welcome you into our BYU Alumni Association. So I hereby confer upon each of you a lifetime membership in the Brigham Young University Alumni Association. We offer our congratulations and welcome you into this great association of more than 410,000 living alumni. You will have many opportunities over the years to join your fellow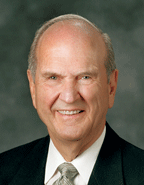 Thank you, Elder Oaks, for your very important address. My wife, Wendy, had planned to be with us today. Unfortunately, she sprained her ankle and is propped up at home watching these proceedings on TV. She was on the faculty here for thirteen years. We love BYU. She joins me in extending our heartfelt congratulations to all graduates and their families. We are especially grateful for the excellent messages given by three of the leading lights of this dispensation: President Kevin J Worthen, Dr. Donald B. Doty, and Elder Dallin H. Oaks. President Worthen stands tall in his position as the t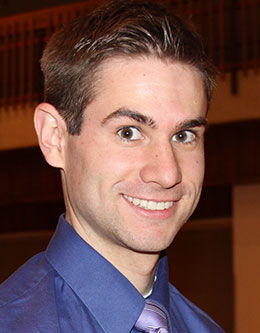 Elder Snow, President Worthen, and fellow graduates, I am grateful and honored to address you today. One hundred and two years ago the student graduation speaker, Alfred Kelly, mounted the podium as I do now and forever changed the course of BYU. BYU was in financial difficulties, and plans were in place to sell some of the school property. However, Kelly had a vision. In his vision he literally saw the present-day BYU that we now know. As past BYU president Jeffrey R. Holland has told the story, while Alfred Kelly stood on Temple Hill, everything he saw took on the appearance of p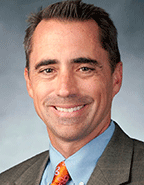 There is an ancient temple in Greece, in some foothills near the ocean, that is dedicated to the Greek god Apollo. Above the entrance of this temple, now referred to as the Oracle at Delphi, is the following well-known inscription: "Know thyself." This simple yet profound invitation reflects an important step in our progression as human beings. Like many societies, the Greeks were concerned with existential questions, such as what it means to be human. Some of the best thinking on this subject is captured in what I argue is one of the more significant non-scriptural books in Western literat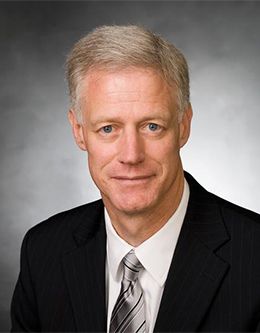 This is my first graduation ceremony as president of the university. As you might imagine, I have given a little thought to what graduation ceremonies are all about. In some respects, a graduation ceremony is a rather odd event. While the graduation ceremony had its origins in Europe, it is now largely an American phenomenon. As Robert Pippin, a philosophy professor at the University of Chicago, once noted on a similar occasion: All modern developed nations have universities and some sort of procedure or exam for marking the end of study, but virtually no other nation in the world has
I am very grateful for the privilege to be with you today. It is a great opportunity to speak to a very special and unique group of people like you. It is truly a blessing to study at this university, a place that allows each of you to live according to your beliefs. Not all students in the world have this opportunity. When I was your age, I studied at a respected university in São Paulo, Brazil—in the city in which I was born and raised. It was a good institution of higher education, but it didn't have an environment as healthy as what you have here. It didn't have the wonderful support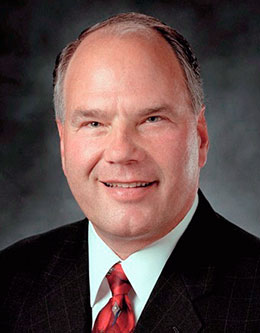 My dear brothers and sisters, graduates of the BYU summer commencement of 2013, what a magnificent sight you are to see—you who have stayed up late, gotten up early, worked hard, studied much, and made time for missions, marriages, families, and service amid the press of learning at one of the finest institutions in this nation. Also in this audience are your families and close friends who have stood by you, encouraged you, and prayed for you. We pay tribute to them also, and we are all blessed to be together. President Cecil Samuelson, Church commissioner of education Elder Paul V. John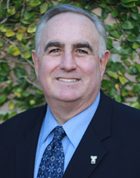 This is truly an impressive sight. Generally my words of wisdom are relegated to my wife, my four children, and my thirty-two Twitter followers. This audience is a little larger today. (And my comments may be longer than 140 characters.) As president of the Alumni Association, I hereby confer on each of you graduates lifetime membership in the Brigham Young University Alumni Association. We offer our congratulations and welcome you into this great association of more than 370,000 members. You will have many opportunities to join your fellow alumni in meaningful activities associated with th
As a young man growing up in South Africa, I was blessed with a beautiful vegetable garden. It brought forth plentifully. Among the wonders of the garden were three lovely eggplants. Each was over three feet tall and produced large purple fruit of the highest quality. One warm summer day I entered the garden to examine the plants and tend to the garden. Imagine my surprise as I approached the formidable eggplants to discover that one was missing! Upon closer examination I found only a short stem; the rest of the plant, leaves and all, was no-where to be seen. By and by I located the culprit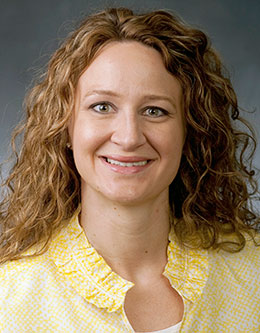 Good morning. I am humbled to be with you today. I am grateful for family, friends, and colleagues who are in the audience and watching at home to support me. I have prayed diligently over the past months that something I say today will benefit each of us, and I do that now as well. I am an adventure seeker, especially in the outdoors. I love to hike, bike, swim, and ski. Through my many adventures I have learned that each one must be planned with clear purposes or objectives—to summit a peak, to complete a course, or to enjoy the views. I have found that planning with purpose is the best w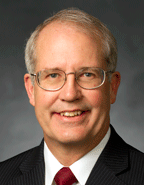 I am honored to be here today to address you. I have been blessed with goodly parents, a noble and accomplished wife, and valiant children. I am especially honored to be here with my colleagues and with you, the students of Brigham Young University. Many devotional talks through the years have shaped my life. Brother Hugh Nibley, one of the great teachers at Brigham Young University, used to describe our lives like going to a Broadway play. Arriving late, we miss the opening—and, leaving early, we miss the ending. To complicate matters, instead of being spectators when we arrive at the play
It is a humbling experience to be asked to speak at a devotional, but I am happy to be with you today to share my testimony of the gospel. I love being a teacher. I see myself as a teacher in every aspect of my life—in my work, with my family, and in my Church calling. When I teach I like to ask questions to begin a discussion with my students. So standing in front of you as a speaker—as a lecturer—is uncomfortable for me. As I speak to you today I will ask you to think about what I am saying. You may not be able to answer me the way you would in a classroom, but you should be able to fo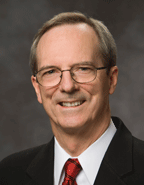 In keeping with the theme of this week, I would like to discuss with you a vision of who we are and what we may become. At a recent training session for General Authorities, the question was asked: "How can we help those struggling with pornography?" Elder Russell M. Nelson stood and replied, "Teach them their identity and their purpose." That answer resonated with me, not only as a response to that specific question but as an appropriate response to most of the challenges we face in life. And so today I speak of the true nature of our identity and a correct vision of our divine destiny.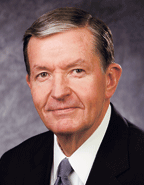 I am always grateful to participate in these 
commencement activities and once again add my commendations and congratulations to those being 
honored as well as to all who have supported and continue to support, encourage, and commend our 
graduates. I see not only many happy and proud faces but also some signs of significant relief and 
perhaps even a little apprehension with respect to what the future holds. For some, this special 
celebration is being shared in a rather brief period of time with other cardinal life events, such 
as an engagement, a marriage, the birth of a child, a new job,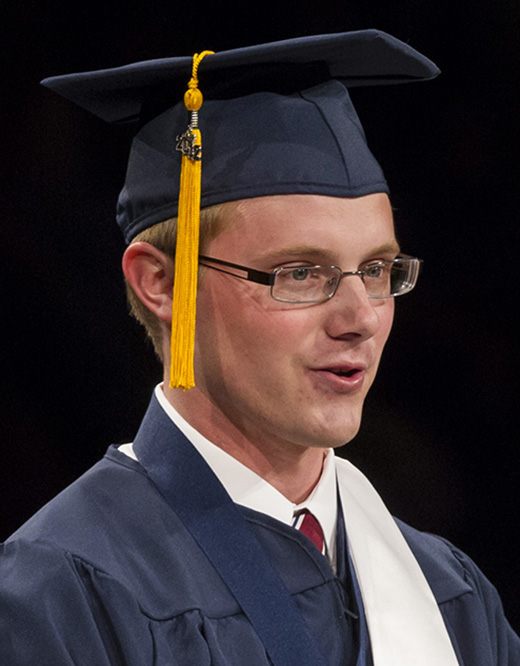 Elder Oaks, President Samuelson, distinguished guests, friends, family, and fellow graduates: Good afternoon. I love the word microcosm. Webster's Dictionary says that it means "a little world"— some small reflection of a larger existence. I have thought, lately, about the many microcosms in my life: the "little worlds" that mirror my bigger existence. Our universe, I think, is a microcosm of something larger. And so is Earth. And so is Provo. And so, I think, is BYU. In the BYU microcosm, I was "born" in May Hall. When I was "growing up," my friends and I enjoyed staying up late,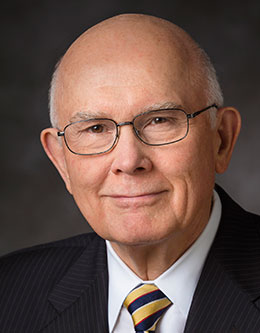 Graduates and all who rejoice with you on this occasion: I enjoy commencement exercises. These are happy times for graduates, for parents, for friends, for teachers, and for administration. These are times to acknowledge past accomplishments and take proud notice of goals attained. These are also times to take notice of potentials certified and to anticipate future achievements. Commencement exercises are also occasions to celebrate graduates' progress from one status to another. That is what "commencement" signifies. It is a rite of passage, like a christening, a baptism, or a wedding rece
It is always an overwhelming feeling as I stand and look at this beautiful and handsome group of young adults. It is even more unsettling to realize there are tens of thousands of you gathered in congregations throughout the world. You Are the Future of the Church As the years rapidly speed by, you will look back on this time as one of the most exciting periods of your life. I have great trust and confidence in the young adults of the Church. One of the most pronounced revelations I ever received came as I was preparing to preside over the Europe Central Area. During a sle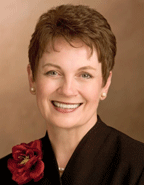 I am so grateful to be here today! You look so wonderful to me—so full of life and promise. I am grateful for the Spirit I feel coming from you. You have come with open minds and open hearts. It is my prayer that we will learn together as the Spirit works within us. This morning I would like to talk about our purpose in life—my purpose and your purpose. This is a good time of year to do this, don't you think? We usually pause at the beginning of a new year to take stock of where we are in our lives and where we are going. Then we make determinations about what is really important to us and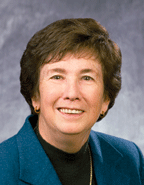 Good morning! It is indeed a privilege to stand before this assembly and welcome each of you back on campus to begin the 2010 school year. My heart is full of gratitude for the opportunity I have to associate with such an amazing group of young men and women here at Brigham Young University. Each of you is representative of a generation of young men and women who in the near future will go out into the world and do great and marvelous things—some within the public scrutiny and some more private and personal. You will eventually be found throughout the world because, indeed, the world will b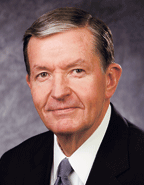 As summer comes to a close and we embark on a new semester, I welcome all of you to Brigham Young University. We are delighted to have those of you here for the first time and grateful for those of you returning. This is a wonderful place, and this is an exciting time to be here. At BYU we speak often and regularly of our historic past. We do so because we benefit so very much from lessons previously learned and sacrifices made. We must never forget that we figuratively eat fruit grown on trees we did not plant, drink from wells we did not dig, learn and live in buildings we did not build,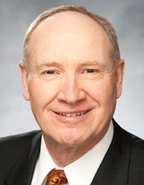 I'm very humbled to be here today. First, I would like to say how much BYU means to my family and me. My father's formal education only went through the eighth grade. But he knew how much education meant—four of his six children graduated from BYU, and two of our children also have degrees here, as well as a son-in-law and daughter-in-law. Having been born and raised in Provo, I have always loved this campus and the events that take place here that have been part of my life. As a young man I never imagined having the opportunity to finish my working career at BYU. However, after being here for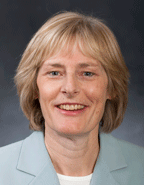 Whenever I visit my sister's family in Salt Lake City, as I am about to leave, my six-year-old niece usually chirps up with "Wait, Carol! We haven't written in my journal yet." Writing in her journal consists of the two of us going out to my car, where she uses a small notebook I keep in the glove compartment to draw pictures of different fairy tales such as Sleeping Beauty. She then spells out the names of the characters with my help. No matter what story she chooses, it inevitably consists of a princess and prince seeking to overcome difficult circumstances involving a wicked person and then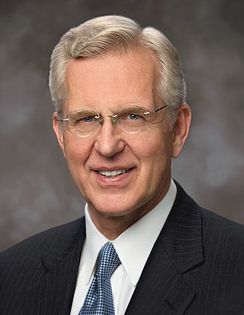 President Samuelson, Sister Tanner, Elder Kerr, distinguished faculty and officers of Brigham Young University, family members, guests, and, above all, graduates: greetings. It is an honor to be invited to address you in these commencement exercises. In considering what I might say to you in brief remarks today, I reviewed some talks given by others in the recent past and came across a graduation speech given at Saint Louis University by the renowned philosopher Yogi Berra. I felt I could open with the same greeting he used: "Thank you all for being here. . . . I know this is a busy time of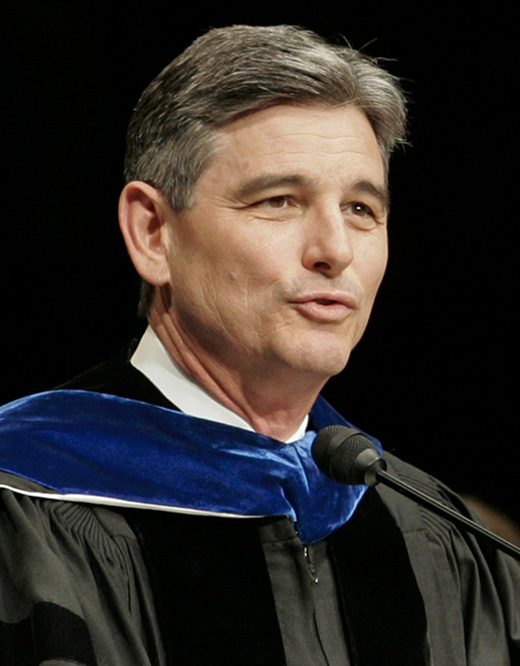 It is my great privilege and honor to represent the Brigham Young University Alumni Association. I take personal pleasure in seeing Rachel Wilcox on the stand with me today. Her family is from Denver, and I am delighted that she is here to represent us and our fair city. Her uncle, Kenn Thiess, preceded me in this assignment more than a decade ago. Her family has a long and loyal heritage of support for this fine institution. It has been a very busy summer at the alumni association. On June 23rd, as President Samuelson mentioned, the university broke ground for the new Gordon B. Hinckley Al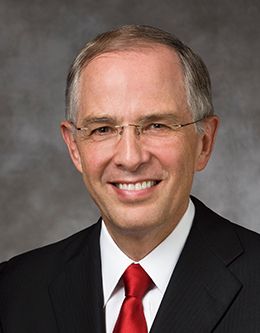 I feel very humbled to be with you today, realizing that each person who is here has chosen to be here. You have come with the attitude of learning by faith, and I pray that the Holy Ghost will be in abundance with us, that your faith will be rewarded, and that you can learn something that can be helpful to you. I want to introduce my subject this morning by telling you of a very simple event that happened to me 32 years ago during the spring semester of my junior year here at BYU. I was taking a class in a large amphitheater classroom. Entering the classroom on one of those first days o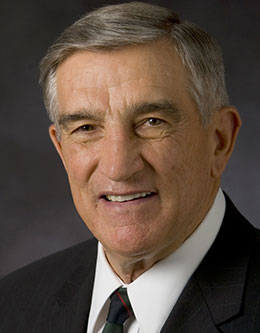 The first thing I want to say today is that I want to testify I know Jesus Christ is our Savior and our Redeemer. I know by the power of the Holy Ghost that He stands at the head of this Church, guiding it through a living prophet, Gordon B. Hinckley. I am so thankful for that testimony. It is a sweet experience for Sister Oaks and me to be here on the BYU campus this morning. This is not our first BYU devotional. We started attending them in September 1951 when we were sophomores at BY High School on the old BYU lower campus, where the Provo City Library is now located. A great deal has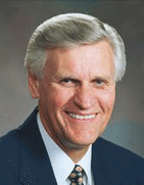 It's always a humbling experience to speak at a BYU devotional. I think this is especially true for those of us who attended this university. I remember when President David O. McKay came and spoke. At that time our devotionals were held in the George Albert Smith Fieldhouse. I was sitting close to the pulpit, and when President and Sister McKay came in, they walked right by me. I was awestruck. Now here I stand at the pulpit, thinking, "You deserve so much more." As I pondered what I should present, I settled on discussing an experience I've had during this last year that is unique and per
I must tell you that the invitation to speak today came as a great surprise to me. As I have pondered what I could say, I have asked myself: "What about my life could be of value to you? How do we all strive together to set and attain meaningful goals? How can we meet the challenges of this life and return to live with our Father in Heaven?" I pray that as we share this time together, you can gain something from the experiences and support that I have personally relied upon in my journey. As a child I loved to read and daydream. Sometimes I would daydream about things I read, but often I wo
Good evening, my young brothers and sisters. On behalf of the First Presidency, I welcome you to this fireside. I am impressed with the cultural diversity, the spiritual strength, and the future potential of this worldwide audience of young people. I pray that the Spirit will touch you and me as we discuss some principles of how you can find greater success and eternal happiness in your individual lives. Each of you are very much aware that we are living in challenging times. Since the terrorist attack on the World Trade Center and Pentagon on September 11, 2001, the world has changed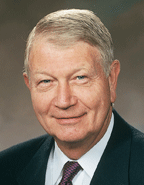 It is a privilege for me to speak with you this evening. My delight stems not just from who you are but, maybe even more important, from who you may become. In 1955, after my first year of college, a friend and I spent the summer working at the newly constructed Jackson Lake Lodge in Jackson Hole, Wyoming. We arrived at the lodge in time to help prepare for its grand opening. As the date of the anticipated celebration approached, we learned two important things about the grand opening. First, many dignitaries, prominent businessmen, civic leaders, and western governors would be there. Most
What a delight to be here. I have a very fond place in my heart for this wonderful institution and for all of the great work that is accomplished here. Thank you for joining me this morning. I would like to recognize my wife, Jennifer, with me here on the stand. She is my angel. I am also delighted to have my parents and children here. On February 17, 2002, nervous anticipation filled the Salt Lake Ice Center for Apolo Ono's first Olympic short-track, speed-skating final, the 1,000 meters. Apolo was heralded as an Olympian who had a chance to win four gold medals. He typically waits until l

A foundation of self-knowledge about our divine identity is critical to us. And it appears to be critical to God, since he wants us back: "For behold, this is my work and my glory—to bring to pass the immortality and eternal life of man" (Moses 1:39). God spends a great deal of time talking about our divine identity through his prophets in the scriptures. In fact, he communicates his love of our individual differences in a number of ways. Witness the canon of scripture in the synoptic Gospels of Matthew, Mark, and Luke. They tell essentially the same story of the divinity of Jesus Christ. But,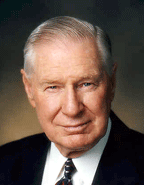 My dear young friends, I speak to you as one who stands on the edge of eternity. From that perspective, I see you as the choicest spirits ever placed on the earth. The promises in your generation's patriarchal blessings, if you are faithful, seem to exceed the promises in Sister Faust's blessing and in mine. You know better than I the challenges of living in the world today. The "Teenagers' Bill of Rights" declares: "Please support us by believing in us rather than fearing for us" (Lia Gay, Jamie Yellin, and others, in Jack Canfield, Chicken Soup for the Teenage Soul: 101 Stories of Life, L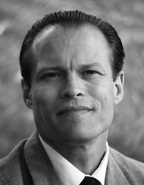 As to my strength I am weak; . . . but I will boast of my God, for in his strength I can do all things" (Alma 26:12). I am grateful for the opportunity to speak to you today. I pray that we can both speak and listen by the Spirit, that we may all be edified. I love being part of BYU, and I really believe that we have the potential to bless our fellowman and build the kingdom of God if we can learn to accomplish our duties in the Lord's way. Although computers are in their technological infancy, they are improving at an astonishing rate. The world's fastest computers can currently accomplish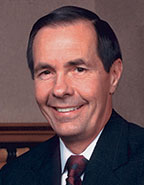 Today I want to talk to you about the ownership of BYU. Who owns BYU, and what does this ownership mean? What are the privileges of ownership, and what are its responsibilities? If you look at it just from a dollars-and-cents standpoint, by far the largest financial interest in this university is held by the faithful tithe payers of The Church of Jesus Christ of Latter-day Saints. Their interests, and the interests of the Church in general, are represented by our policy-making body, the members of the board of trustees, the majority of whom we also sustain as prophets, seers, and revelators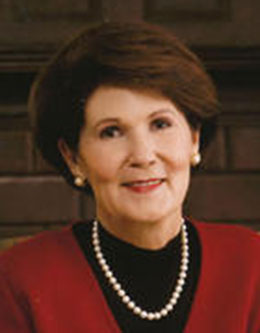 When my daughter, Mary, was just a small child, she was asked to perform for a PTA talent contest. This is her experience exactly as she wrote it in her seven-year-old script. "What Can I Be?" "I was practicing the piano one day, and it made me cry because it was so bad. Then I decided to practice ballet, and it made me cry more; it was bad, too. So then I decided to draw a picture because I knew I could do that good, but it was horrid. Of course it made me cry. "Then my little three-year-old brother came up, and I said, 'Duffy, what can I be? What can I be?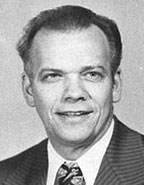 What a glorious sight! I welled up with pride as President Oaks brought to our attention the accomplishments of these great performing groups of athletes at this University. I have just returned from a tour of the South, where it was my privilege to be on two other university campuses, and the contrast here is terrific. Congratulations. As I listened to President Oaks this morning, I could not help but think of an experience that occurred in my life a few years ago at the University of Southern California. I was the institute director there, and because of my close association with the scho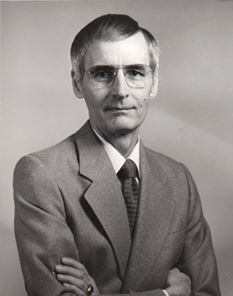 Thank you, President Lewis, so very much for that generous introduction. Thank you, Brother Downs, for that beautiful music. Thank you, my brothers and sisters, for sharing this hour with me. The introduction made me reflect back on my life. Many of the events mentioned in it sound better in the telling than in the doing, but I'm grateful that they would be mentioned. What We See Versus What We Know I had an experience the other morning that has resonated in my mind since that time. My son, for some reason, kind of got the missionary spirit and decided he'd do some things aro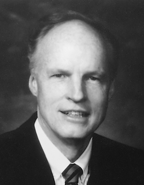 May I begin with an incident from our history which, when I first read it, inflamed me and changed my life. In the 1830s there was a student at Oberlin College whose name was Lorenzo Snow. He was disillusioned with what he saw of religion in general and Christianity in particular. He wrote a letter to his sister who had become a Latter-day Saint, Eliza R. Snow, and confessed his difficulties. She wrote back and invited him to Kirtland. He came. Within a few moments, as I read the story, he was inside the temple, the building which at that time served, as many of you know, more than one purpose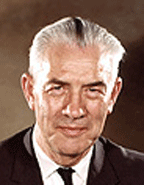 It surely is thrilling to meet with so many of you here tonight. It's a great privilege to be a member of the Church. It's a great privilege to meet together in such large numbers to worship the Lord, which is, of course, what we hope to do tonight. Before I begin, I would like to introduce my wife to you. Would you please come to the pulpit, Emma Marr? I'd like you to meet her. She's a wonderful lady. Many of you were raised on her books. She's written about a dozen of them for young people and for children. Yesterday and the day before and the day before that, we had a great celebration in o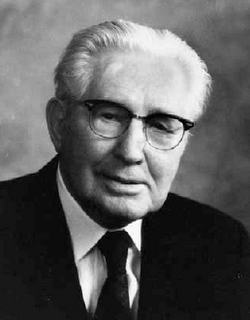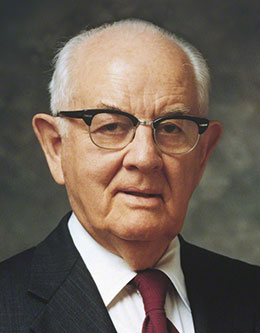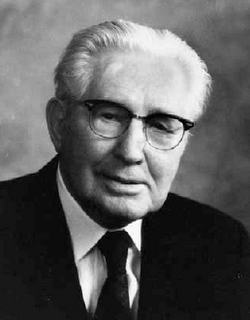 Contact
BYU Speeches
218 University Press Building
Provo, Utah 84602
GIVE to Speeches
AFFILIATED SPEECHES
RELATED LINKS
CONNECT WITH US
Follow BYU Speeches
Subscribe