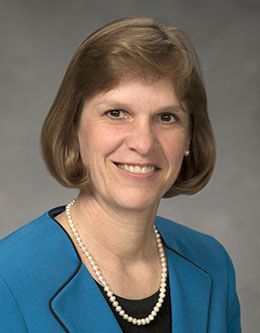 Welcome to winter semester 2019. We hope you had a wonderful Christmas and that you have a prosperous year. A Christmas Gift On Christmas Eve several years ago, the Kim family, who were members of our ward, stopped by our home to give us a gift. They are from Korea, and they are incredibly talented. Sister Kim is a pianist, Brother Kim plays the flute, and each of their children play a stringed instrument. They are all accomplished musicians. That Christmas Eve they entered our home with their instruments in tow—with the exception of Sister Kim, who used our pi
What a magnificent building this is! I like to think of it as one of the temples of learning seen in vision by several during the early years of this institution. It exists as a result of the extraordinary efforts of so many: generous donors, skilled architects and laborers, energetic LDS Philanthropies employees, and dedicated and visionary faculty, staff, and administrators. There are so many to thank that time does not permit a full recital, but I would be remiss if I did not mention five individuals, beginning with Jack Wheatley and Ira Fulton, whose visions of a new engineering buildin
Brothers and sisters, you are an impressive sight. I commend you for taking the time from your busy schedules to participate in this devotional. Members of The Church of Jesus Christ of Latter-day Saints have a strong tradition of gathering together to be uplifted and inspired. The semiannual general conference we enjoyed earlier this month is a good example. For more than 130 years, the Church's general conferences were held in the Salt Lake Tabernacle, which seats about 6,000 people. In 1996, President Gordon B. Hinckley noted that the Tabernacle was getting too small to accommodat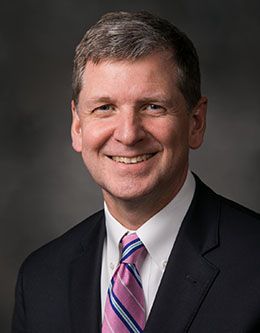 Two years ago this week President Worthen shared with the university community his vision for inspiring learning.1 This afternoon I hope to further describe some of the contours of that effort, particularly as it relates to experiential learning and student-centered research. I will also share my sense of why the whole inspiring learning project depends on "having [our] hearts knit together in unity and in love one towards another"2—the theme of this university conference. Inspiring Learning As I considered my own inspiring learning efforts, my m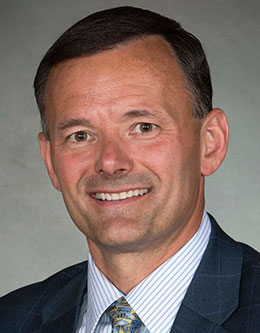 When I was fifteen years old, I worked on a sod farm located close to where the Payson Utah Temple now stands. To cut the sod, we used a harvester that weighed about fourteen tons. One day I was assigned to work with my high school classmate on the back of the harvester. We were moving the harvester from one end of the field to another. I was walking alongside the slow-moving harvester, and I attempted to jump up onto the platform to sit next to my friend. I misjudged my jump and landed only partway on the platform. I lost my balance and fell in front of the double set of dual wheels
Welcome to the start of a new semester. We are so glad to have you students here on campus. Our community comes alive in a new way because you are here. Most of our new students arrived two weeks ago. Many of them participated in what is now becoming a tradition: forming the Y at LaVell Edwards Stadium. This is a wonderful and symbolic reminder that you, the students, are the Y—meaning that you are both the reason why we exist as a university and, for those with whom you interact, the embodiment of what BYU stands for. You represent the Y wherever you go. I love this recent tradition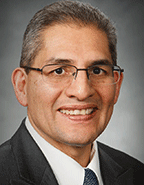 It is wonderful to be here with you today. I come from a family of migrant farm workers, and I learned many lessons laboring with my parents and grandparents in the fields, vineyards, and orchards of the Central Valley of California. The Central Valley has some of the richest soil in the world, and farmers report that 100 percent of the nation's raisins,1 99 percent of its almonds,2 and 95 percent of its olives3 are produced there. My life changed forever when two young missionaries first visited our Central Valley home during the winter prior to my f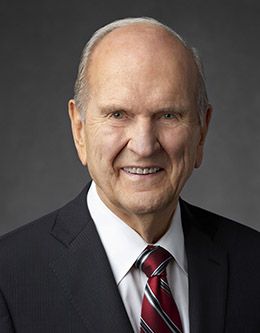 Thank you, President Worthen, for your gracious introduction. Wendy and I are grateful for the privilege of being here on this significant occasion. I bring love and greetings from President Thomas S. Monson, President Henry B. Eyring, President Dieter F. Uchtdorf, my beloved Brethren of the Quorum of the Twelve Apostles, and members of the board of trustees. We are grateful for President Kevin J Worthen and President Cecil O. Samuelson, who have presided over the studies of this graduating class. We thank the faculty and staff for their service and tireless striving for excellence.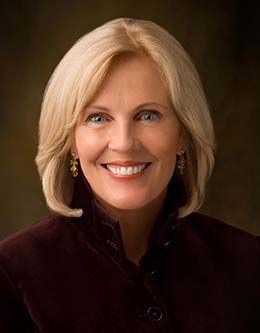 I  wish to begin today by expressing to you my witness that God is our Eternal Father, that He lives, that we are His children, and that He loves us. His great love was manifest when He sent His Only Begotten Son, Jesus Christ, to the earth to atone for our sins and to teach and exemplify for each of us the things we should do in order to qualify and be worthy to return back into God's presence. I bear you my testimony that Jesus Christ is the Son of God. He is our Savior and He is our Redeemer. He lives and He loves us and He knows each of us individually by our names. I love Him, and I kn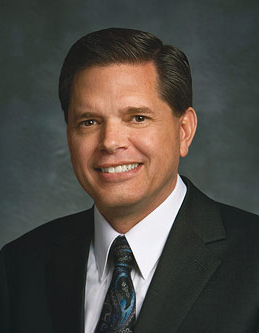 Introduction Brothers and sisters, I am honored to be with you today. I congratulate each of you graduates for your hard work and persistence in meeting the standard for a highly regarded diploma from BYU. This is an outstanding university in a beautiful setting. When I was a new missionary training not far from here, I was awestruck by the brilliant sunrises above this campus. I wrote to my family that I had never seen more beautiful sunrises in my life. My father responded, "Son, we also have beautiful sunrises here at home, but you weren't up early enough to see th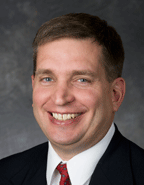 I appreciate the wonderful music today. Music always brings such a peaceful spirit to these devotionals. I feel blessed to be at Brigham Young University and would like to thank the Lord for helping me in so many ways as a faculty member here. I would also like to thank my wife and family for their support. A month ago I woke up at 3:30 in the morning with one of those anxiety dreams in which it is a relief to know that it was only a dream. I dreamed that I had gathered with my family for this devotional address. It was 10:55 a.m., and no one was in the hall. I then realized in my dr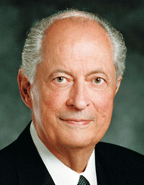 What a joy it is to be with you tonight and share my testimony of the restored gospel of Jesus Christ. With you, I give thanks for gospel principles that give us an eternal perspective and teach us how to have joy in this life and in the life to come. After I was set apart in the Salt Lake Temple as an Assistant to the Twelve Apostles, Elder LeGrand Richards, who was 46 years my senior, put his arms around me and whispered into my ear, "Oh, to be a boy again and have my whole life ahead of me." To be a boy again? I was 42 years old! The reason I say that is because tonight I'm going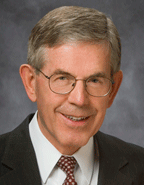 Oh, how we miss President Hinckley! The entire Church weeps and, in Zechariah's words, even "the land [mourns]."1 Thousands filed by his casket last week. They said things like "He made me want to be a better person." "He helped me believe in myself." "He made it so easy to follow the prophet." You, and those your age, have felt close to President Hinckley all of your lives. He connected intimately with all of us, which helped us connect to God. He was incredible: such magnificent vision, yet such mastery of detail; so clear about right and wrong, yet such compassion; such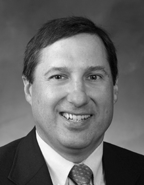 I am grateful and humbled to be with you here this morning. During my time here at BYU I have had the opportunity to listen to numerous devotional addresses, and, frankly, I have never considered myself to be in the category of those who deliver these addresses. So I pray that I may be able to speak through the Spirit today and deliver a message that will be worthwhile to you. Let me begin by talking for a minute about my professional work. My discipline of training is in the area of acoustics, and for much of my career I have been involved with research on what is referred to as act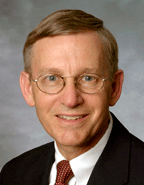 President Samuelson, brothers and sisters: I am humbled to address you. For almost 40 years my wife and I have been blessed by the full life of the mind offered by Brigham Young University—first as students, where we met in the library, and now as we both serve on the faculty. For 23 years I have taught in the law school and worked in various campus assignments. We are grateful to all who have worked to make BYU so intellectually inspiring. I hope my words will in some small way repay the many to whom I am deeply indebted. And thanks to each of you for coming and bringing the Holy Gh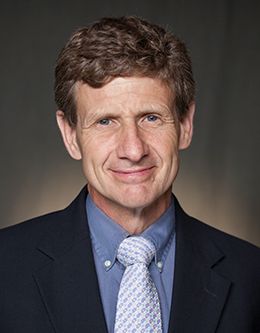 My dear brothers and sisters, I pray that the Spirit of the Lord will be here with us and that you and I will be edified and instructed from above. I have prayerfully sought the Lord's guidance as I have prepared to speak to you. I am convinced that the unity of the themes that have been addressed to large audiences on this campus in the past 10 days is not a matter of coincidence. As the featured speaker of the Freedom Festival patriotic service, Sheri Dew reminded us that where much is given much is expected. Elaine Bond, last week's devotional speaker, also spoke of our duty and our oppo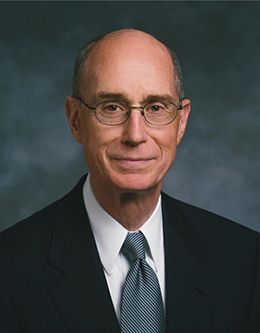 Some of you may have had your picture taken today at one corner of the campus. There is a motto inscribed there. Both parts of that motto present a challenge. The first part invites you to "enter to learn." You had lots of temptations to focus on other things than learning. I won't list them for fear that I would put bad ideas into the heads of prospective students. But for you who have come to this point of honor, it took some discipline to put learning first. The second part of that motto will be even more of a challenge for you. It exhorts you to "go forth to serve." That will req
Elder Bateman: We welcome you to the first, official devotional of the 2001–2002 school year. We welcome a television audience that stretches across the United States and around the earth via satellite. One week ago Sister Bateman and I were prepared to address this same forum when tragedy struck New York City and the Pentagon. The events of that day have had an impact not only on the United States but on the entire world. Most governments now realize that no one is safe if terrorists are allowed free rein to develop secret networks and plan strikes against innocent people. It remind
For someone who bleeds blue, it is wonderful to be back on this campus. I love BYU. But as much as I love this university, I love you more. For me, you embody the vitality of this magnificent Church. You are living, breathing evidence that righteousness will prevail in a cynical, seductive world. Every time I am in a gathering of men and women your age, I have the sense that I am surrounded by spectacular spiritual potential. I wonder how many future mission presidents, bishops, Laurel advisors, and Primary presidents are in this room. How many children will be reared in righteousnes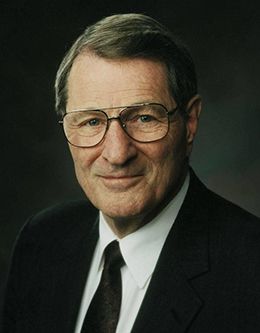 Thanks to all of you for coming to your various assembly points tonight. I feel deeply touched by what has been said and even more by your presence and what you represent. I am not able to respond adequately to the outpouring of love and faith in my behalf except to try to be better and do better. I want you to know how deeply appreciative I am of that love and those expressions of faith in my behalf. I am pleased Elder Henry B. Eyring could be here. He is serving as commissioner of Church education, and it will be under his leadership, in my opinion, that the Church Educational Syst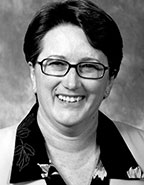 The history books record that in the year A.D. 1415 a battle was waged in the field of Agincourt between two great nations—England and France. Historians have argued over the cause of the battle, but our earliest chroniclers record that Henry V, King of England (A.D. 1387–1422), was seeking to regain his title to the land of Salek. Perhaps the most popular piece of literature depicting this war is Shakespeare's play King Henry the Fifth. Therein Henry gathers together a band of men who leave home and family to rally around their king. Their expedition leads them to France, where they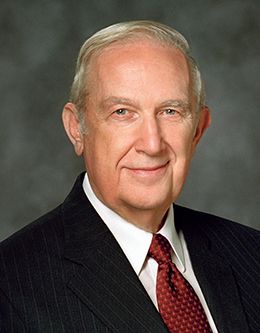 I know that most of you who gathered tonight from across the United States and Canada come with a determination to do what is right. You have had those feelings in your heart to live worthily no matter what others may say. I speak also to others present who want to have such feelings. You are of the finest generation that has come to earth. You have prepared yourself well in the premortal existence and have been selected to come forth in this singularly important time in the unfolding of Father in Heaven's plan. I am deeply moved to be in your presence. I realize that the majority of you do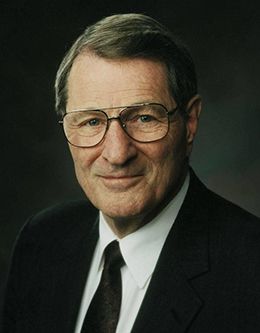 As President Merrill Oaks was so kindly introducing me, it occurred to me that I have now had the privilege of being introduced in the Marriott Center by President Dallin Oaks and President Merrill Oaks. I love them both! I did not know their father, but I did know their mother, Stella. She was a very special woman, and one can see her spiritual genes in Merrill and Dallin Oaks. I am delighted to be with you tonight and to be in the presence of President Rex Lee and his wife, Janet. We sometimes feel a sense of being kindred spirits with certain people when we first get to know them.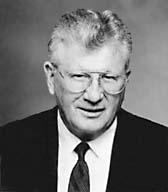 I'm honored to be invited to participate at this special time, to view this great and vast audience, and to feel the impact that is possible in the world because of your lives. Your life is sacredly yours. It has never been lived before and no one else can ever live it. Only you can set the bounds. You have the capacity to determine exactly what you are to become. What Life Is All About Many of us focus our existence on earning—on acquiring, spending, and consuming. We use up our time getting things and then maintaining them, finding a place to store them, fixing them
The Duration of the War In the final few weeks of 1944 I was bundled up and taken, at about six in the morning as I recall, down to the Big Hand Cafe on the corner of Main Street and Highway 91 in St. George, Utah. That's where the Greyhound bus stopped in our little town, and that morning my Uncle Herb, all of seventeen years of age, was leaving for San Diego, California—wherever that was. Apparently in 1944 there was a war on somewhere, and he was now deemed old enough to go and do his part. He had joined the United States Navy, and we were there to say goodbye. Act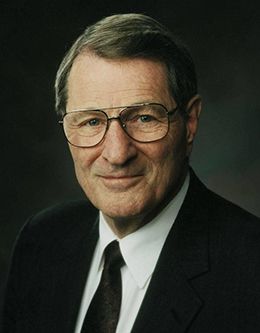 Wearing His Yoke Meekness ranks so low on the mortal scale of things, yet so high on God's: "For none is acceptable before God, save the meek and lowly in heart" (Moroni 7:44). The rigorous requirements of Christian discipleship cannot be met without the tutoring facilitated by meekness: "Take my yoke upon you, and learn of me; for I am meek and lowly" (Matthew 11:29). Jesus, the carpenter, "undoubtedly had experience making yokes" with Joseph (Interpreter's Dictionary of the Bible, vol. 4 [New York: Abingdon Press, 1962], p. 925), and thus the Savior gave us that mar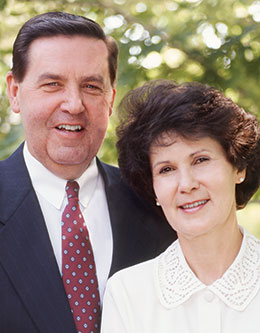 Welcome to Brigham Young University, home of the famous Thistle Lake Marine Biology Station and Independent Student Newspaper Capital of the World! My name is Jeff Holland, and this is my wife, Pat. We deliver pizza, type term papers, coordinate family home evening groups, and play the national anthem every morning—Pat on the saxophone and I on the accordian. In our spare time we do outside consulting on Ninth East road repairs. Of course, when we grow weary and need to get away from it all, we hide out in the Harold B. Lee Library, usually in the classics section. We have found that studen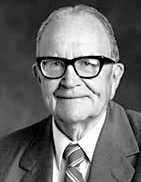 What Is It to Be "Born Again"? One day, as I was traveling on a plane to New England, I entered into a conversation with a young stewardess sitting in the seat next to me. Most members of our Church know how to steer a conversation toward the gospel, and, before long, we were talking about religion. She told me that she had recently been converted from her former manner of living and was now "saved." I congratulated her. Then she added that she was now a "born-again Christian." I asked her how she was born again, and she told me that she had accepted Jesus Christ as h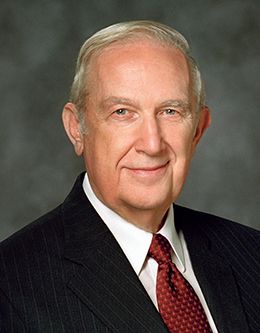 I do not know those for whom this message is specifically intended or to what portion of those present it directly applies. I am confident, however, that if I am supported by your faith and prayers as it is delivered so that I can give expression to the deep feelings of my heart, this message will be of significant benefit to some who need it, provided they apply consistently in their lives the principles emphasized. I do not say this with any degree of personal pride, but in humble recognition of the experience I have had in its preparation. Seldom have I struggled as long and as hard to c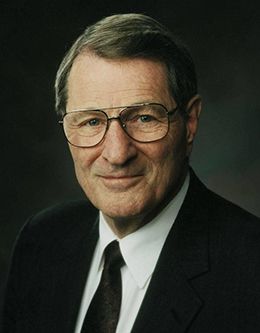 President and Sister Holland, brothers and sisters all, even more fervently than you, I wish President Kimball were here today to be appropriately honored as was planned. However, what was postponed, as President Holland indicated, can now be anticipated, and I join with you in prayerful anticipation. Growth of the Church Since President Kimball is not here today and since we are out of the immediate range of his modesty, it is perhaps appropriate to share several statistical indicators about the Church growth in this vibrant era. Thus far in President Kimball's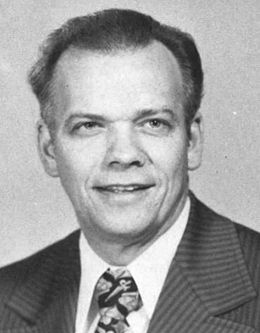 This is an awesome sight, brothers and sisters, and I am humbled by it. I pray for the inspiration that would be required to teach perhaps a principle or two. President Oaks, faculty, and student body, I bring you special greetings from part of your number in Austria and from those just returned to Austria from Israel. It was my privilege last week to attend a Mozart concert in Salzburg, along with my good wife and another couple. How delighted we were to be approached by a number of your fellow students who are studying there. I asked if there was one message I could take back, and—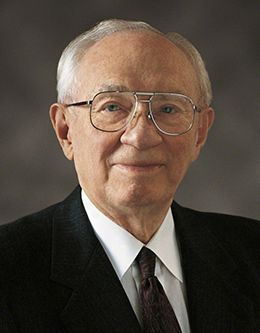 I appreciated very much the music of the band [BYU Symphonic Band, directed by Richard A. Ballou]. You are all awake after that. I will do what I can to restore you to your former state. I have come here today without a written talk. I had one, but I discarded it. I awoke at five this morning thinking of something else. When I get through, I suppose you will say, "He should have slept." I am not here to preach. I do not wish to preach to you. It is easy to preach, and we do a great deal of it to young people. I would simply like to talk with you. I believe you are worth spendi