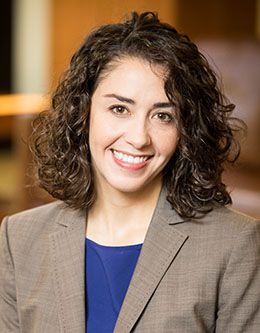 In the 1970s my father arrived on BYU campus to begin his studies. He was not the average BYU student, especially during that time period. My father had come to BYU from Venezuela, a country that many students at BYU had never even heard of at the time. He spoke virtually no English, and he was Catholic.The way my father likes to tell the story, he boarded a plane to the United States, excited to venture outside of his conservative Catholic upbringing and expecting the secular American college R
Marcia and I are so delighted to be here with you today at this commencement celebration. From the bottom of our hearts, we congratulate all of you on this wonderful accomplishment in your life. It is no small thing to meet all the requirements for graduation and to make it to this place today. You should acknowledge your parents, spouses, siblings, children, and friends who have supported you during this quest for education. My hope is that this day will be a day of celebration, a day of gratitude,
There are many iconic symbols here on campus that help graduates remember—hopefully with fondness—their time at BYU. For many it is the Y on the mountain. For some it is the cougar statue at the LaVell Edwards Stadium. For others it is a particular building. Who knows, with enough time and perspective, even the Testing Center may bring warm memories. Maybe not.For many, the symbol they will remember the most is the sign at the southwest entrance to campus: Enter to Learn; Go Forth to Serve.This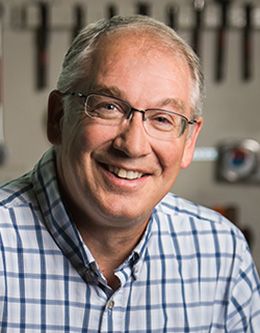 Brothers and sisters, not too many years ago, as an undergraduate student at BYU, I was attending these devotionals with a wonderful young lady I had met in a BYU student ward. Through some investigation, I learned that on certain days, when I was finishing a physics class in the Eyring Science Center, this young lady was also finishing a class in the Spencer W. Kimball Tower. I was careful to make sure that each week we would "coincidentally" meet on the sidewalk of the intersection of these
President Worthen, distinguished guests, faculty, graduates, ladies, and gentlemen, I acknowledge with gratitude the privilege of receiving an honorary degree from this great university and, likewise, the opportunity of briefly addressing you today.My congratulations to the graduates. I am especially pleased to see parents here.Some years ago, one of our children was graduating with a bachelor's degree. He said, "They want $69 for the cap and gown. I am not going to walk."I said,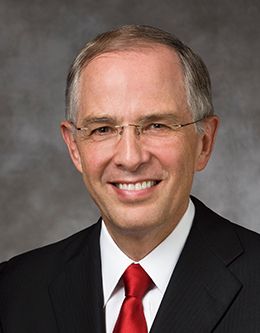 My dear brothers and sisters, young friends of Brigham Young University, how happy my wife, Kathy, and I are to be with you today. I feel your beautiful spirits. Always remember who you are. Some of the very noble spirits of our premortal time together are here today. I am honored to be with you.The entire Church is speaking about general conference. We participated in a solemn assembly sustaining President Russell M. Nelson as the seventeenth president of The Church of Jesus Christ of Latter-day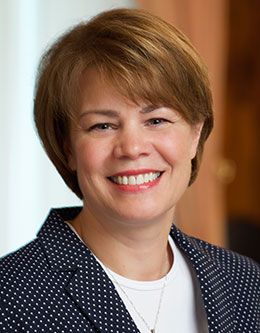 At Brigham Young University many years ago, there was a great athletic coach named Eugene L. Roberts. He grew up in Provo and, as a youth, sort of drifted aimlessly with the wrong kind of friends. And then something remarkable happened. I am going to read to you from his own words. He wrote: Several years ago when Provo City was scarred with the unsightly saloon and other questionable forms of amusement, I was standing one evening upon the street waiting for my gang to show up when I noticed that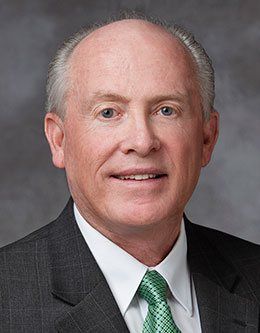 Good morning, my young brothers and sisters. You are an inspiring sight. I have the opportunity to visit your campus often with my various Church assignments, but seeing you here today brings back a flood of wonderful memories from a time in my life when I sat where you are now sitting. The year was 1968, and I was a freshman here at Brigham Young University. I remember well the excitement and, of course, the anxiety that many of you who are entering as freshmen are feeling right now, not knowing
I would like to begin my remarks today by paying tribute to my parents. It wasn't until I began serving my mission that I realized some parents don't value their children, don't do everything within their power to make their lives better, and don't help their children aspire to be the best they can be. I was one of the fortunate ones, along with my brother and sister, to be born into a family where I was loved, nurtured, and taught by loving parents. They had high expectations for me, but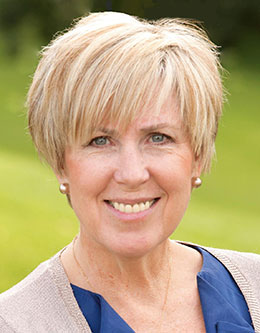 You might recall in the beloved Dr. Seuss children's book Horton Hears a Who! how Horton, who was an elephant, had a chance encounter with a speck of dust, from whence a voice, barely audible, called out for help. Horton recognized that the voice was coming from the speck of dust and proceeded to do all he could to protect and defend this colony of Whos, who were "too small to be seen by an elephant's eyes."Horton perceived that someone was in distress and realized that he could help. Read more [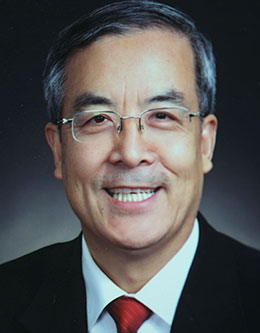 Dear Elder Clayton, President Worthen, ­faculty, fellow students, and friends: two months ago President Worthen kindly informed me of an invitation to receive an honorary doctorate degree in recognition of "outstanding life and contribution to society and the world."Aware that this is the highest honor that the university confers on individuals, I replied in my email, "With full appreciation in my heart, the only uneasiness in mind is whether I have done enough to deserve this singular Read more [...]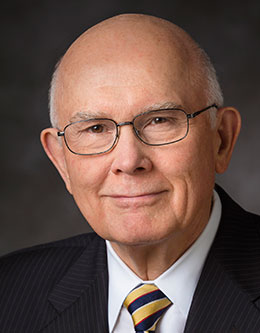 My dear brothers and sisters, a commencement exercise is a happy time for graduates, for parents, for friends, for teachers, and for the administration. It is a time to celebrate past accomplishments and to certify graduates' progress from one status to another. For them, it is a rite of passage, like a christening, a baptismal service, a coming-out party, or a wedding reception.But the gaining of knowledge and skills is an incomplete view of the significance of education. Of even greater importance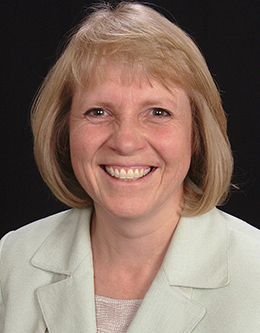 The heart is a vital organ necessary to maintain life. The heart rate, also known as the pulse rate, is the number of times your heart beats per minute. In order for your body to function properly, it is important to have a continuous, regular, and strong pulse. With certain variations in the pulse, you may become sick and unable to function. Elder Marvin J. Ashton, in a general conference talk from October 1988, taught that the Lord measures an individual's heart as an indicator of that person's
I am grateful for the opportunity to speak to this wonderful student body of Brigham Young University. I bring you the love of President Thomas S. Monson. He prays for you, and I hope you pray for him.My wife, Mary Anne, and I lived in Guatemala for five years. Elder Richard G. Scott visited while we were there, and together we toured the beautiful countries of El Salvador and Panama. On a Friday evening we had a devotional in Panama. We arrived at about 6:30 p.m., and the devotional was scheduled Read m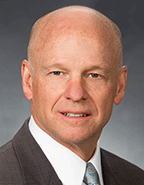 The other day, while walking through the Wilkinson Center on my way to the Cougareat, I noticed the windows of the Y-Serve office. Students had turned the name Y-Serve into a question—Why serve?—and, using colorful markers, they had covered the windows with responses to why they serve. I was intrigued and stopped to read them.A few of the answers were humorous—or just incredibly honest: "Because I usually get refreshments!" "To get dates." "Women." And "Because when you are Read more [...]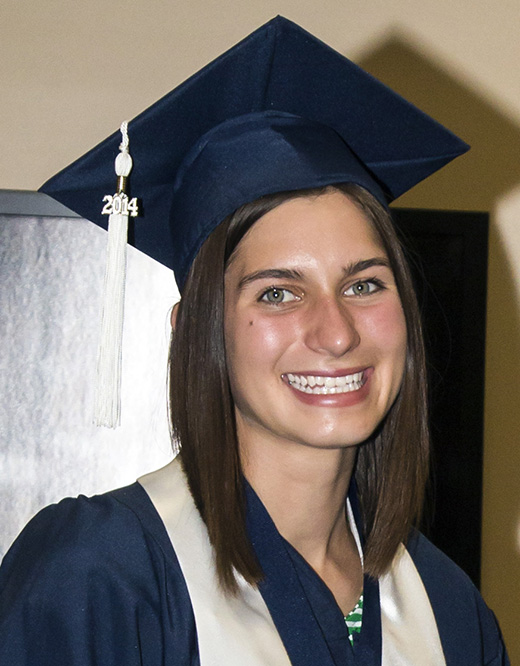 Elder Nelson, President Worthen, distinguished faculty and guests, family, friends, and fellow graduates: Good afternoon.In October 2012 I realized that I would not be getting a master's degree—at least not right away. Devon and I had been married just a couple months, and, after praying and going to the temple, we decided to start our family. At that time I was halfway through my education. In two years I was supposed to have participated in a study abroad program, completed summer internships, Read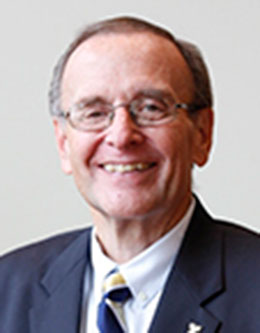 As I look over this sea of blue, I see thousands who have taken the challenge that is sculpted near the entrance to BYU: "Enter to Learn; Go Forth to Serve." Congratulations. You are now a graduate of one of the greatest universities in the world.One of my privileges as alumni president is to officially welcome you into the BYU Alumni Association. I hereby confer upon each of you lifetime membership in the Brigham Young University Alumni Association. We welcome you to this great association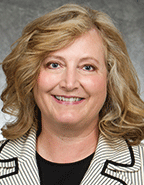 The title of my talk is "Convenient Service." You may think this is an oxymoron, but during the course of this talk I hope to explain why it should not be.Jesus Christ preached:Therefore all things whatsoever ye would that men should do to you, do ye even so to them: for this is the law and the prophets. [Matthew 7:12; see also 3 Nephi 14:12 and Luke 6:31]Jesus also said:If any man will come after me, let him deny himself, and take up his cross, and follow me.For whosoever Re
As I was pondering what to say here today, the phrase "make a difference in the world" kept coming to mind. We often hear this phrase in this season of graduation proceedings and commencement addresses; it's commonly used at a university. When I searched this phrase on the BYU website, I got over five thousand results. It's a phrase that is often expressed in the context of future opportunities and actions, frequently suggesting something extraordinary. In this context, when students hear Read more [...]
When I was young, my parents reminded me often that it is better to give than to receive. I used to hear this frequently at Christmastime. The statement is true enough, because the natural man is selfish, and learning how not to be selfish is one of life's most important pursuits.But today I would like to discuss the reasons why it is important that we learn how to receive. Because this is a lesson that I am trying to learn myself, much of my address will be autobiographical.When I graduated Read more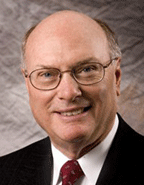 I admire those with musical talent. I sometimes wonder where I was when that type of talent was handed out. A best-selling book claims there is a way to excel. It claims that some of the greatest athletes, entrepreneurs, scientists, and musicians emerge after spending 10,000 hours in their chosen field as they master it. The book includes examples such as the musically talented Beatles and computer savvy Bill Gates, each of whom expended 10,000 hours of work in a specific field before achieving expertise.1I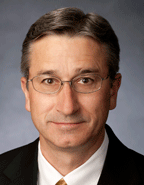 In the 20th chapter of Matthew, we read the interesting account of the mother of James and John approaching the Savior and requesting that her two sons be permitted to sit at His side, one on the right and one on the left, in His kingdom. The Savior explains that this is not His to give and says, "But it shall be given to them for whom it is prepared of my Father" (verse 23). When the others of the Twelve heard about this conversation, it was the source of some ill feelings toward James and John. Indignation is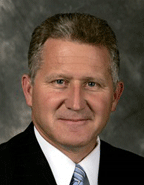 Brothers and sisters, aloha! Before we get started, I thought I needed to explain my red tie, because when I got up this morning, my 16-year-old son, Freddie, said, "Hey, Dad, why are you wearing that [University of Utah] tie to the devotional?" (He's an avid BYU Cougar fan.) I pointed out that on the very bottom it says BYU–Hawaii. So aloha to you.I express gratitude to the BYU administration for this opportunity to address you this morning. My remarks are dedicated to my mother, who Read more [...]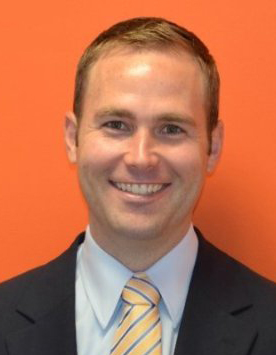 My wife's great-uncle and great-aunt are two of the kindest, most spiritual people I know, but financially their life together has often been less than comfortable. He worked as a schoolteacher, and she stayed home with the four children. From a fairly young age, the great-aunt suffered from various medical problems, and medical expenses put an almost unmanageable strain on the family's modest income. One of their few possessions was a beat-up, unreliable old car.One day a woman unknown to Read more [.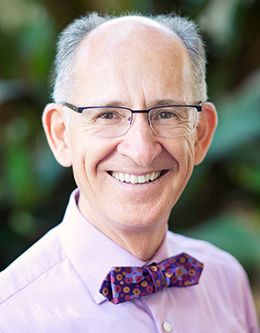 Thank you, President Samuelson, for that kind introduction. And thank you, Brother Kooyman, for your prayer. Brother Kooyman and I first met in Athens, Ohio. We served together in a branch presidency there. Our families enjoyed many wonderful experiences together. We were fortunate enough to both receive offers to come to BYU in 1997. Each week Brother Kooyman and I come to the devotionals together. Attending the devotionals each week has provided the perfect opportunity for us to maintain our friendship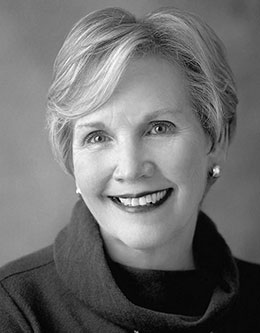 I guess you are wondering why I wore this red jacket. My hope is that it will remind you that tomorrow is Valentine's Day. So, on this day before Valentine's Day, I've been wondering: "How's your heart?" If your heart hasn't already been promised to someone, think about doing it. And remember, your mother doesn't count!I'd like to begin with a story.My daughter-in-law's mother, Susan, was a wonderful seamstress. President Kimball lived in their ward. One Sunday, Susan Read more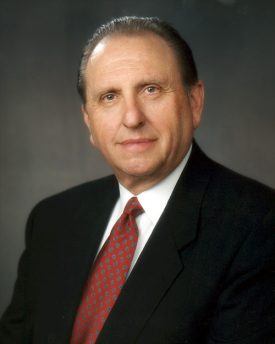 It's humbling to sit here and gaze from left to right and see how many people are assembled here waiting for what they might hear from their speaker. It reminds me of a little boy in our fast and testimony meeting a couple of months ago. I watched him from the stand, and I could tell he was fidgeting, trying to get up enough courage to come up and bear his testimony. He was just a little fellow. Finally he made the move. He stood up, walked solemnly up that long aisle, passed in front of me and Read mo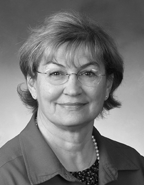 Mavis sat in her comfortable rocking chair as she listened to the evening news. Toward the end of the news she heard the reporter mention that in South America many newborns were being sent home wrapped in newspaper."Wrapped in newspaper?" said Mavis out loud. "That's terrible!"So Mavis went to her sewing room and went to work. Over the next few weeks she made more than 200 quilts and receiving blankets. As she finished each blanket, she gave it an affectionate hug before placing Re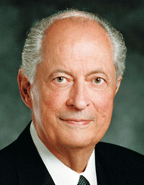 Beloved Brigham Young University graduates, this is a very important day—a commencement day. It is a beginning of a new chapter of your lives. Thank you, parents, family members, and companions who sacrificed to make this day possible. Thank you, teachers, staff members, devoted bishops, and fellow students who have provided support. And graduates, on behalf of all of us who love you and have prayed for your success, thank you for multiplying the gifts and talents your Heavenly Father has given Read mor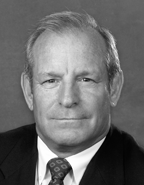 Today as I stand before you, I am humbled by the invitation to share my thoughts and bear my testimony of our Lord and Savior, Jesus Christ. It has been mentioned that I am in my 31st year here at Brigham Young University, and I can truly say that this opportunity to address you has never been on my radar screen. Indeed, I have comfortably sat in the audience for more than three decades now and have never ceased to be inspired each week by the music and the spoken word. Rosalind, your selection today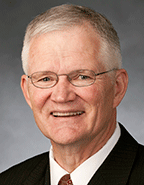 Brothers and sisters, I am grateful for this opportunity to speak to you today. When I learned I would be speaking and told my daughter Amelia she might be asked to pray, she said, "If I am, I hope I say the opening prayer instead of the closing prayer."When I asked why, my wife said, "That's so she can ask Heavenly Father to really, really, really bless you."To that Amelia said, "No, I just don't want to be under the burden of having to listen."Now that Amelia has prayed, Read more [...]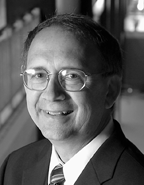 This photograph was taken on the old steps of the Harris Fine Arts Center in the summer of 1974, a few months before my wife and I were married. It was published in a brochure for the Provo City Chamber of Commerce with the caption "Between classes at Brigham Young University." I don't know what you do between classes, but apparently I was mostly looking for Ruth. What a journey then lay before us—one with only vague outlines, but full of hope and dreams, promising new places, and unexpected Read more [...]
I had been on my mission in Taiwan only a few months when Sister Newton was preparing to return home. Several sisters were visiting with her on the eve of her departure, and someone asked, "What's the most important thing you've learned on your mission?" After a moment's reflection, Sister Newton replied, "I've learned about the joy of serving the Lord. If I'm called to be the light-bulb changer when I go home, I'm going to do it to the very best of my ability!"I don't know Read more [...]
A few short days after graduating, with my wife and a small son by my side, a degree in hand, and a determined resolve, I set out for Dallas, Texas. I was ready and anxious to make my mark upon the world of professional accounting. Behind me was the university—the campus and the environment that had meant so much to me. In front of me was the chance of my lifetime.Within days of beginning my first real job, a professional mentor put his arm around me and invited me to become involved with a Read more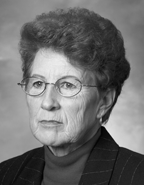 Thank you for that wonderful music. The message of uplifting music is surely one of the reasons for us to attend devotionals each week.I'm pleased to be with you students, faculty, staff, and guests. It is an honor to meet with you and have the privilege and opportunity to speak with you. However, it takes family and friends to put things in proper perspective. My grandson Ben said this morning, "Why, you're famous!" and my son Robert said, "If you're dull and boring, I'm going Read more [.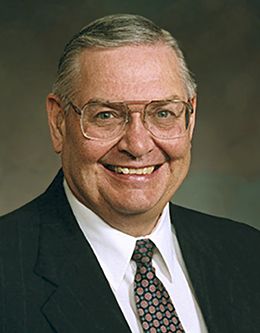 It is nice to be here with you again. As I contemplated what I ought to say to you here and now, the thoughts that came into my mind were basically the same thoughts I talked about 22 years ago on October 27, 1981. None of you would have been here to hear that talk, so I feel justified in repeating some of the same material.When I was a student here, I used to attend the devotionals and listen to great men and women give powerful messages. I couldn't imagine then how they could possibly do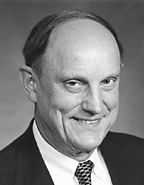 People, countries, and institutions usually use a motto, a short expression of a guiding principle, to identify or to represent them.The United States, for example, is represented by a Latin motto: "E Pluribus Unum," or "One Out of Many." On the other hand, Great Britain has a French motto: "Dieu et Mon Droit," or "God and My Right." My country, Belgium, has the following: "Strength Through Unity." Most of these mottoes express an ideal or a vision of expectation related to R
This year the Brigham Young University College of Nursing celebrates its 50th anniversary. It all began in 1952. That year David O. McKay was our prophet, Dwight D. Eisenhower was our president, and Dick Clark began American Bandstand. The BYU College of Nursing held a fashion design contest for the nursing uniform. Students wore this winning entry. Thank goodness for men now being in the profession or we might still be wearing that little blue dress to school every day. A lot has changed in 50 R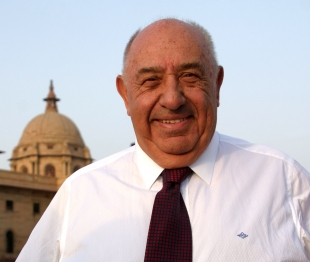 Elder Ballard, President Nadauld, President Bateman, faculty, ladies, gentlemen, and, most important, distinguished graduates, thank you very much for inviting me to be part of this special day. Since I didn't go to college, this honorary degree is especially meaningful to me. Thank you.At a Senate hearing in Washington a few months ago, a senator and a cabinet secretary got into an argument over who was poorer growing up. Have you ever noticed that only when people become rich do they argue Rea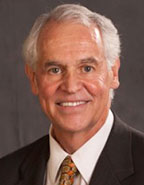 Gerald Horton Bath told the experience of a small African boy wholistened carefully as the teacher explained why it is that Christians give presents to each other on Christmas day. "The gift is an expression of our joy over the birth of Jesus and our friendship for each other," she said.When Christmas day came, the boy brought to the teacher a sea shell of lustrous beauty. "Where did you ever find such a beautiful shell?" the teacher asked as she gently fingered the gift.The youth Read more [...]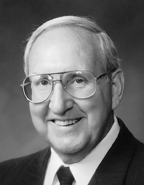 There is a scripture to which President Howard W. Hunter referred during the training of General Authorities at October conference 1992. I have written that statement in my scriptures in the margin. This is the scripture from Jeremiah 31:31–34:Behold, the days come, saith the Lord, that I will make a new covenant with the house of Israel, and with the house of Judah:Not according to the covenant that I made with their fathers in the day that I took them by the hand to bring them out of Re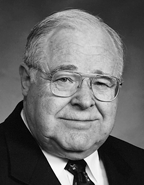 The responsibility to care for the poor and needy lies at the very heart of the Christian gospel. The scriptures tell us that "pure religion and undefiled before God and the Father is this, To visit the fatherless and widows in their affliction, and to keep himself unspotted from the world" (James 1:27). In addition to refraining from evil, true disciples of the Master wear out their lives in the service of others. It was Jesus Himself who said, "And whosoever will be chief among you, let him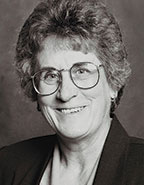 Thank you for the beautiful prayer and the lovely music. I want to start today by expressing my appreciation to all who have made my experience at Brigham Young University such a sweet experience, starting with my time here as a student and including many years as a full-time faculty member. I know many of you have a deep appreciation for this institution and what it stands for and for the potential it has to influence the world for good. There are others who have not developed that appreciation,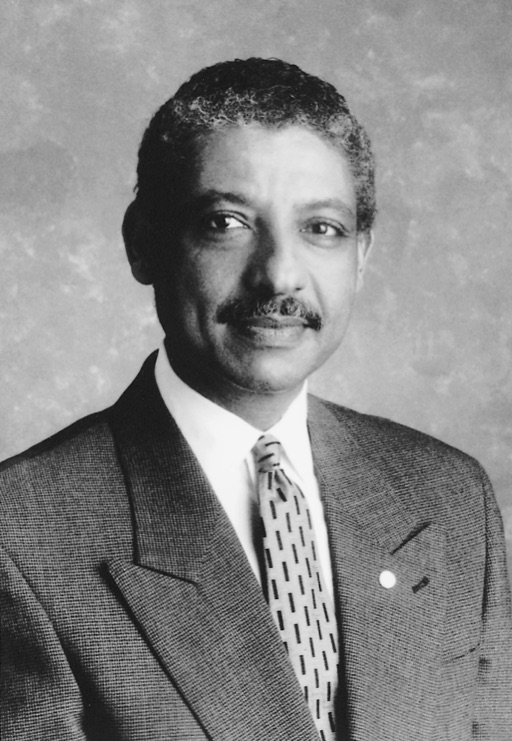 Robert K. Goodwin, president and CEO of the Points of Light Foundation, calls on the BYU community, along with people everywhere, to join in the nationwide effort to get people involved in service. This involvement is the antidote for many of society's ills. The text for this speech is unavailable. Please see our FAQ page for more information.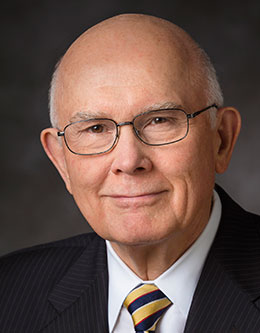 I begin by expressing gratitude to the hundreds of friends who have prayed or sent messages of concern for my wife, June, who was the first lady of BYU for nine years ending in 1980. She was a great lover of BYU and its people and all its efforts. These prayers and messages were strengthening to her and to me. Many have asked how I am getting along since her death just over a month ago. I always answer, "As well as can be expected." Thank you, dear friends.Your conference theme is "Neglect Read more [...]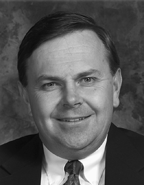 I enrolled at Yale University as a doctoral student in administrative sciences in September 1977. All kinds of changes were occurring around me. A new school, the School of Organization and Management (SOM), had been established the year previous to my arrival at Yale. The Administrative Sciences Program shared its faculty and even a few of its classes with the School of Organization and Management, which offered a master's degree in public and private management. In return, the SOM provided a Read more [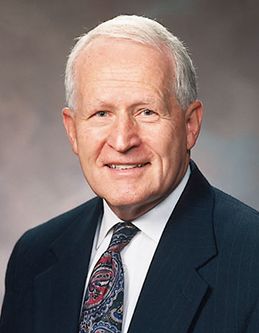 I am certainly humbled and honored to be here on the beautiful campus of Brigham Young University and to be in the presence of President Bateman, the administrators and faculty, and the many members of the student body assembled here at the Marriott Center.I would like to take a moment and express my great love for President Bateman. It has been my privilege for the past several years to sit next to him at general conference, since seating for the Brethren is arranged alphabetically. I'm grateful Read mo
As you enter the BYU campus, prominently displayed is the challenge "Enter to Learn—Go Forth to Serve." This challenge not only applies to BYU students but could apply to others as well. It would also be appropriate and correct to say this challenge represents the purpose of our mortal experience.I would imagine all of us have moments when we sit, ponder, and meditate on who we are and how we are spending the time the Lord has allocated to us. Tonight I want each of you to think about where
To every thing there is a season, and a time to every purpose under the heaven: A time to be born, and a time to die; a time to plant, and a time to pluck up that which is planted. [Ecclesiastes 3:1–2]The Lord has a marvelous system for providing for his children here on earth. The creation account found in Moses tells how our earth was formed and how the necessary elements were prepared for life to exist.First, God said, "Let there be light; and there was light" (Moses 2:3). Then Read more [...]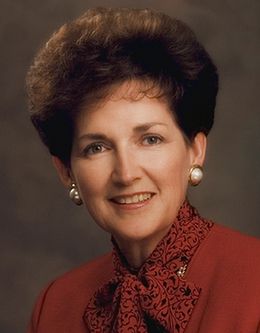 I haven't been known too much for being nervous when I have to be in front of people. I remember the first time I was going to speak in general conference and was loading the car in Provo, getting ready to go up there, and my daughter-in-law said, "You may not be nervous, but it would be interesting to write a book on how to pack to speak in conference." I had several tubes of lipstick and two or three pairs of earrings and a couple of pairs of shoes, and all of the things that you might need Rea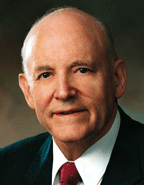 It is a delight to be with you tonight in the first eighteen-stake fireside of the new academic year. I am aware that in the audience are many Brigham Young University students, Utah Valley Community College students, and young adults from other schools and locations in the valley. Thank you for your attendance and for letting me visit with you tonight.I want you to know that my own children—and now my grandchildren—have attended Brigham Young University. From time to time I have spoken with Read m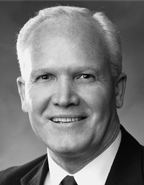 My dear brothers and sisters, I am happy to be with you today, especially as you are beginning a new summer session of study at Brigham Young University. It is pleasing to me to see so many of my dear friends—President Holland, my family, and my mission family, who have come to lend their love and spiritual strength to me on this occasion.This is a devotional assembly. It is a moment for each of us to think of heavenly things, of things that will build our spiritual strength and draw us closer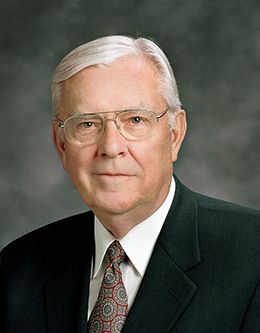 I thought that you might be interested in some of the things that have happened in my life in the last few months. On Thursday morning, October 10, 1985, in the fourth-floor council room of the Salt Lake Temple, I was invited to sit on a small stool placed at the feet of President Spencer W. Kimball, who sat in a chair. With President Kimball's hands on my head, and surrounded in a circle by President Hinckley and all the members of the Council of the Twelve, I was ordained an apostle of the Lord Read mo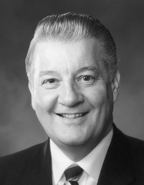 My dear brothers and sisters, BYU means a lot to our family. When our oldest daughter recently graduated from here, she became the fifth consecutive generation to hold a degree from BYU, joining her mother and father, her grandmother, her great-grandmother, and her great-great-grandfather who served for many years as the president of BYU. I love and appreciate this institution and hope you do as well.I ask for your faith and prayers that what is said today will be spiritually edifying to all. Wise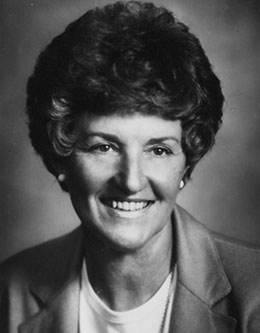 This is a wonderful week to be together with so many things going on: the temple dedication, the groundbreaking of your new stadium facility, and the victory you all have enjoyed so warmly. I noted that it was not clearly emphasized that I was a graduate of the University of Utah, probably so that there wouldn't be tears in our behalf, but I am very, very proud to be a member of the Church, and I'm proud of what goes on here on this campus, and of the things we hear about as we go out in the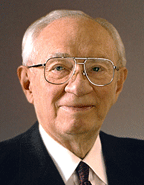 Good evening, brothers and sisters. You're really quite a picture as I see you here—tremendous, a very remarkable group. I suppose that most of you have been fasting today. I would suppose that on this campus at least 20,000 people have been fasting and that you have accompanied your fasting with earnest prayer. I think that's a most remarkable phenomenon. Most of you, I assume, have fasted and prayed with a purpose—that you might find answers to perplexing personal problems or the needs Read more [...]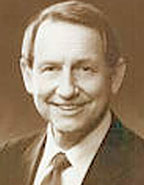 Good morning, my young brothers and sisters. It's a great honor and a privilege to greet you here this morning in the name of the Lord Jesus Christ. It's because of him that we are here. Everything we do in this life that is really worthwhile comes through the Lord. This is the Lord's university. It's altogether fitting, I presume, that we should have seven or eight thousand, or however many may be here this morning, gather together at least once a week in a devotional, where we bear witness Read mor
One of the most inspiring sermons I have had the privilege of hearing was delivered about the time I entered high school in one of our assemblies. Most of that sermon has been forgotten over the years; however, the central theme is vividly remembered. This sermon was delivered by a member of our stake presidency. He was the owner and operator of the local hardware store, a man who was familiar with hand tools, so it was natural for him to talk about the most common one of all—the hammer.He Read more [...]